Well it has been a long time and too much has gotten in the way, including the heat in the shop. I am winding down on the bottom of the corner cupboard. Finished trimming the doors this morning and hung the hinges. This is the test fitting. I need to remove everything for finishing, so I am using plain ole woodscrews, not the nice brass ones. Yes, that is a little gap at the top left. I need to move the top hinge over a bit. Good thing I held back on the brass screws.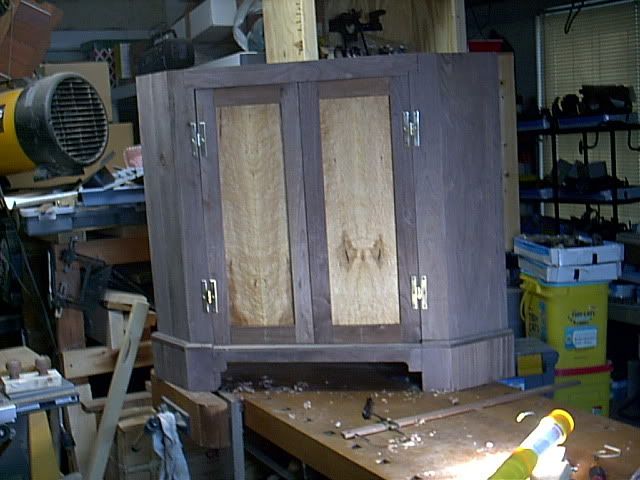 There is also a little problem with the left door. Doesn't want to open wide.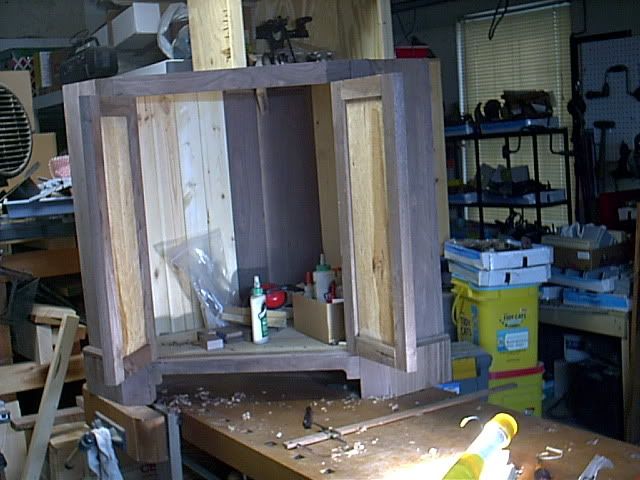 That is easy enough to fix. Just trim the moulding at the bottom.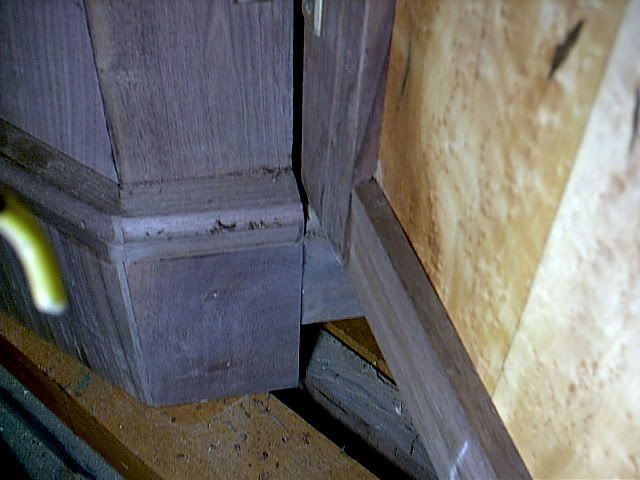 I need to get the bottom out of the shop and start on the top. Then I can put finish on them together.