It took two weekends to pare and plane the 8 tenons to fit the 8 mortices. They are all done now. Tight, but not too tight. Next operation is split the birdseye maple and make some bookmatched panels for the doors.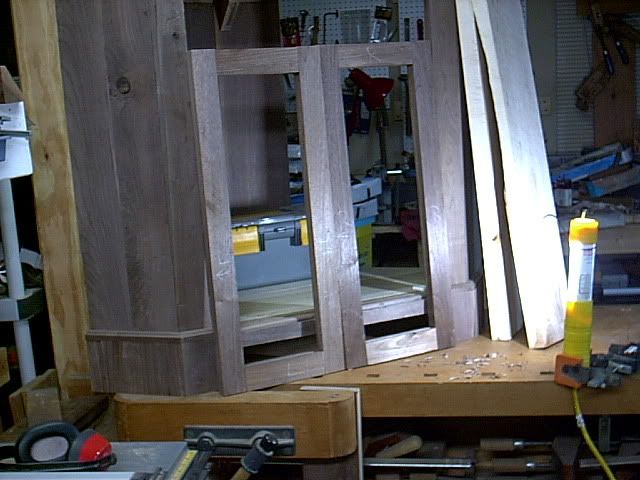 Then I will start on the back. I split some furring strips with the bandsaw.
If I butt them, they will leak dust when they shrink. I think I will use a handplane to put rabbets on them and then shiplap them. That will keep the dust out and will give me a great weekend in the shop making shavings. I don't want to finish too soon because this project is too much fun.