I thought that birdseye maple door panels would add some bling to the walnut cabinet and keep it from looking so dark. The maple boards have had about a month to adjust to the shop, so I split them this morning. For you hand tool users, I used a bandsaw, but could have used a frame saw. Bandsaw (14" Jet w/riser) chugged a bit on the hard maple, but made each pass in about two minutes. I guess the frame saw would have taken about an hour at my speed.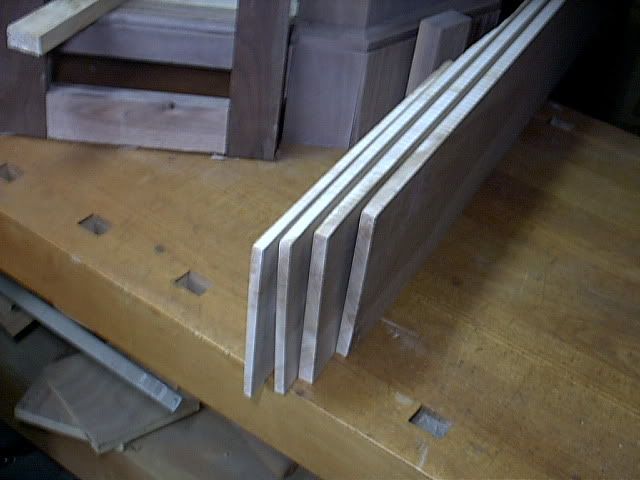 Next job was to glue it up.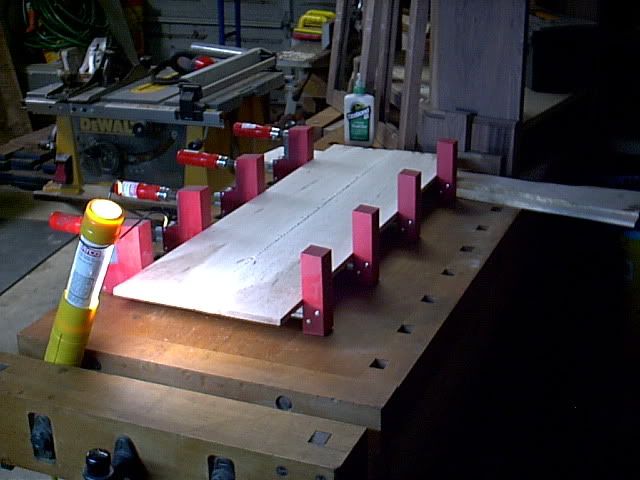 Here is a close up of the bookmatch.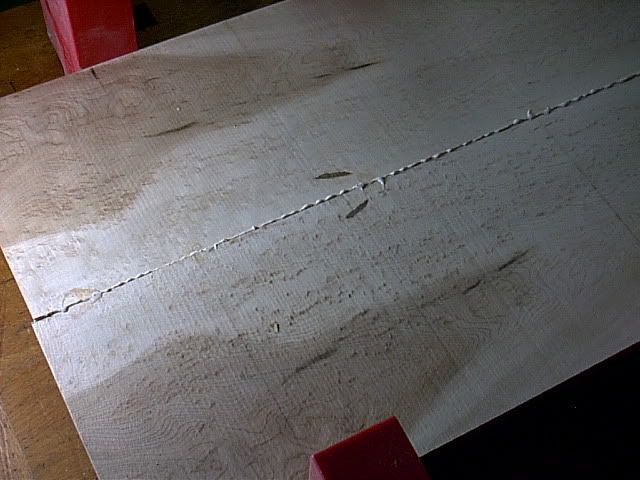 Next job is to plane the rough surface. Since it is birdseye maple and is prone to tearout, I plan to use my LN #112 scraper plane.