Board of Directors, Vice President
Andy
I jumped in and took a whack at one to experiment: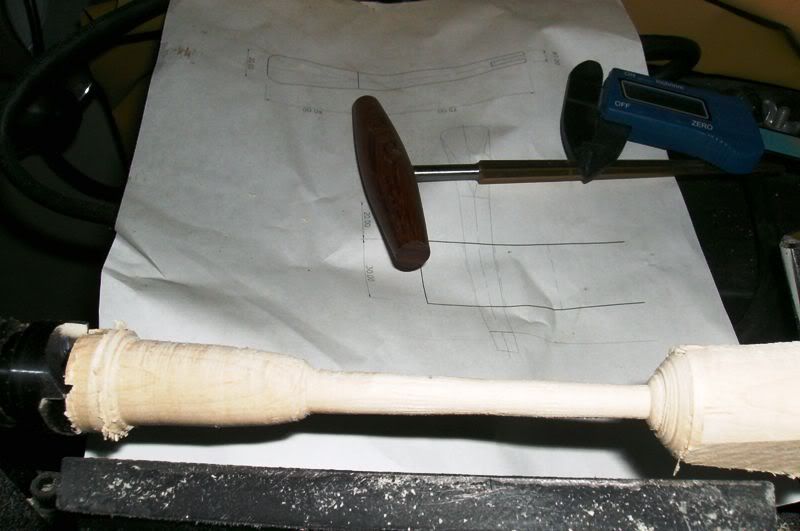 That's soft maple, which is an experiment in itself; I was going to use strictly hard but soft will probably be fine for gut or hair strung instruments. It is still in progress; I was primarily working on shop reorg (yeah, still, but I am getting close) and just take a few minute from that to work on this.
There are 3 things in the background - the plan, the reamer and my digital caliper. I vary from the plan to make the taper match my reamer so I can make a snug fitting hole for it.
The reamer (lousy pic, but proof it exists
) is a minor gloat from the Grizzly outlet ($10.50 instead of $26, but of course I had to order something else to make shipping worthwhile
and also ordered an unpictured discounted pop reamer that hasn't shown up yet to replace my broken one). The caliper I have had for a while; it is the HF Cen Tech that often sells for $5 or so.
Not sure how much more I will mess with the "large" part. Not sure if it is clear from the plan, but it gets cut/shaped flat anyway.