Willem
Corporate Member
The upper case face frame pieces have been cut and dimensioned. Final lengths will follow after upper case assembly and then the face frame will be made.
Next, we start with the doors, drawer fronts and side panel rails and stiles.
I do this the long way around, but always end up with perfectly flat and square pieces, they actually stick together with atmospheric air pressure when done.
Face joint
Plane to within 1/32" of final thickness, that will be one pass on the jointer and one pass on the planer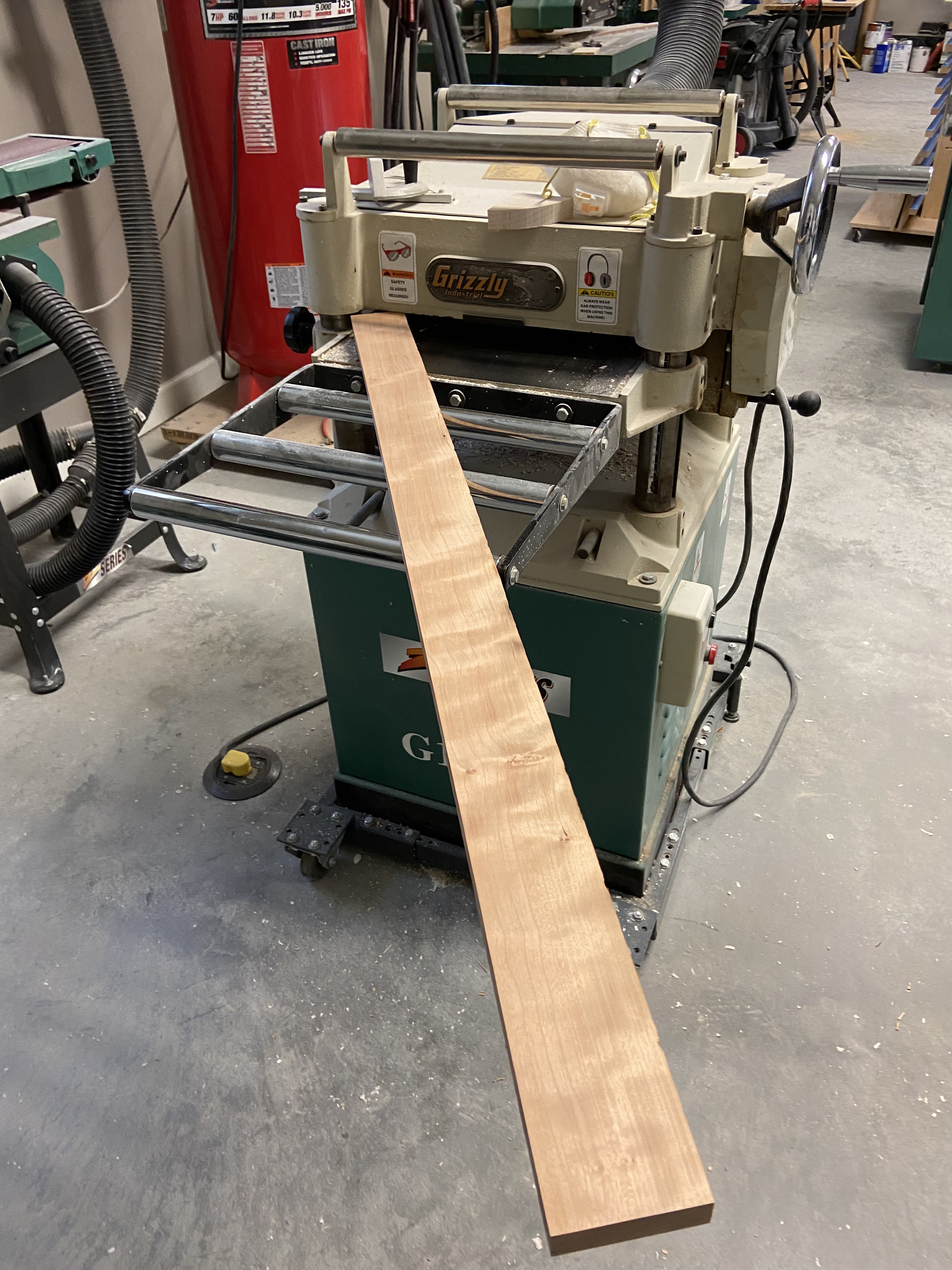 Then I edge joint
Then cut close to final width on the table saw.
After that, due to kiln dried lumber moving ever so slightly once cut, I go back to the jointer, another 1/32" edge joint and then back to the table saw to trim around 1/16" of the other end of the board. After that it is off to the miter saw and cut to exact length. We now have a perfectly flat and true board from every angle. Finally the board goes through the drum sander at 150 grit, which is my final sanding finish.