Willem
Corporate Member
We start off with a Solidworks rendering. This is not a parametric design, just a fast way to produce a model of what the item will look like.
Customer is satisfied after a few update, the upper sides will be closed, not as shown.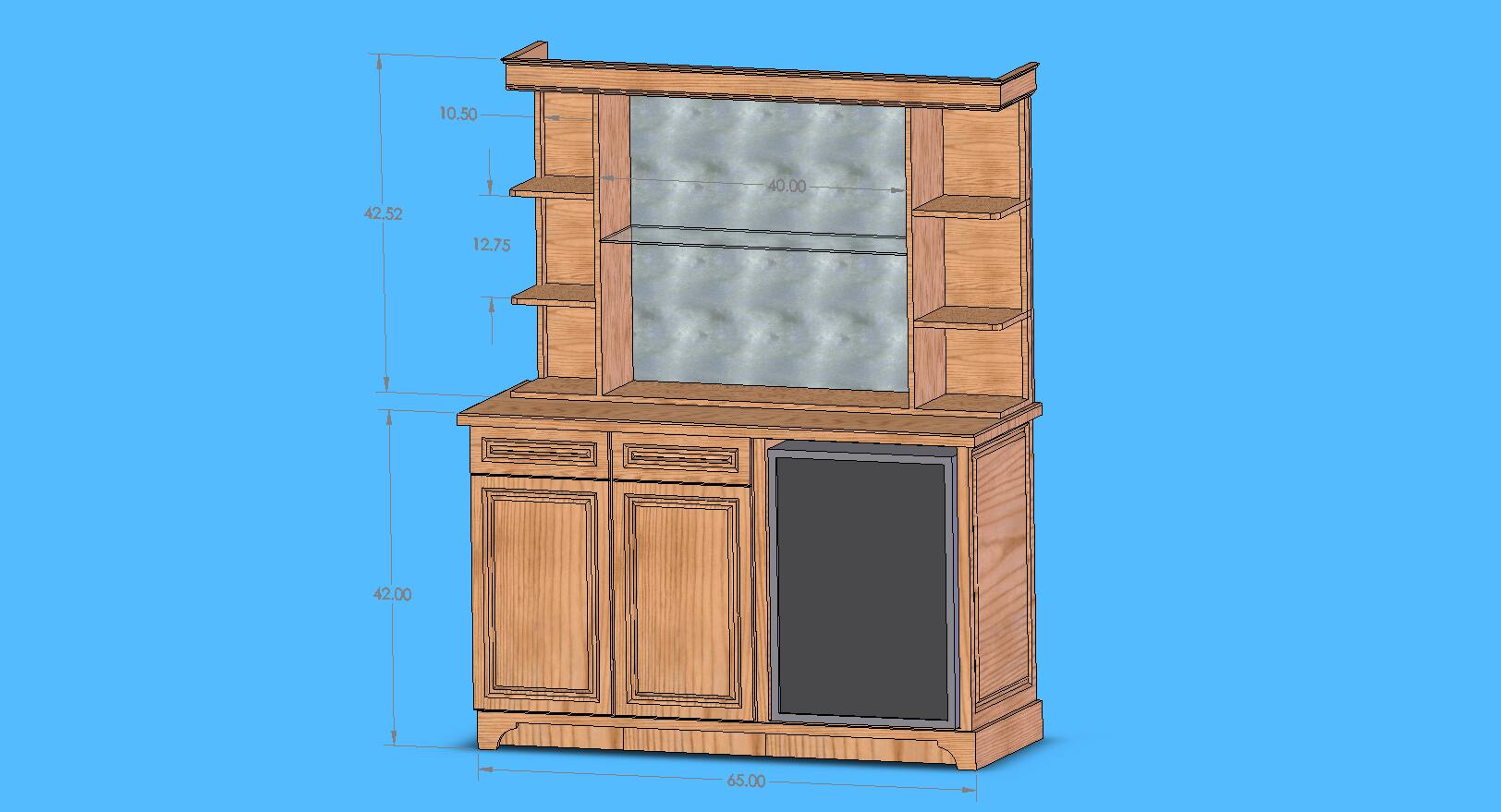 Wine cabinet with a mirror, glass shelf and a wine cooler. I tried to put the cooler in the middle, but then it won't work in the space where the customer wishes to place it. Not shown will be wine glass holders suspended in the top.
Will be done in Cherry.
Customer signs the deposit check