Willem
Corporate Member
Gluing up the doors
Use space balls two on each rail and two on each stile. Allow 5/32" clearance each side for the space balls.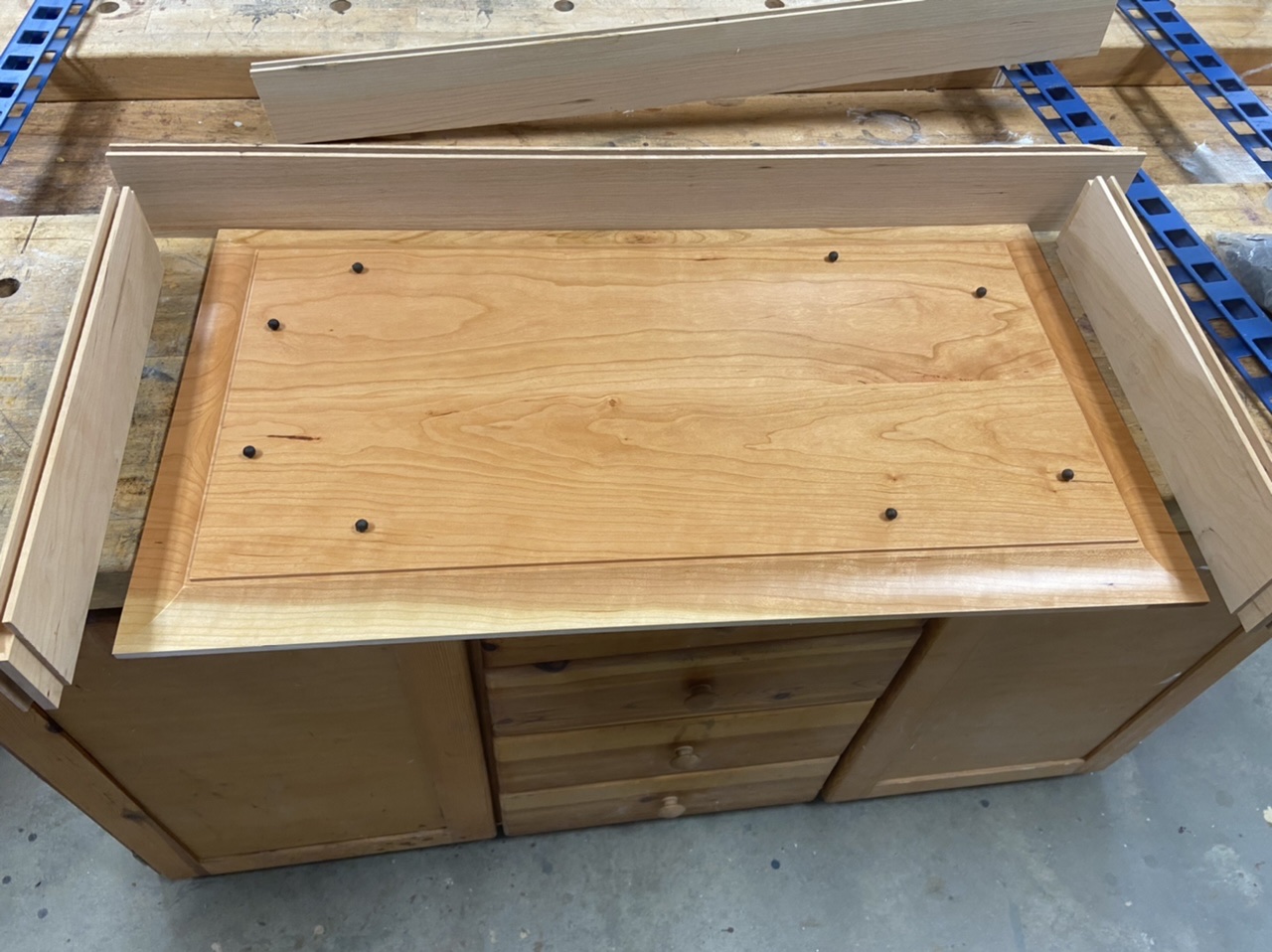 Do a dry fit to position the panel where it needs to be.
I use Titebond III as it gives a bit more open time, the Damstrom clamps keep everything flat and square, a mallet to tap the rails exactly into place before final clamp pressure and a 23 gauge pin nailer with 1/2" nails to pin once clamped. No waiting time, onto the next right away.