Charlie
Corporate Member
I assembled two identical bowls, but turned and finished only one, leaving the other one in the "rough".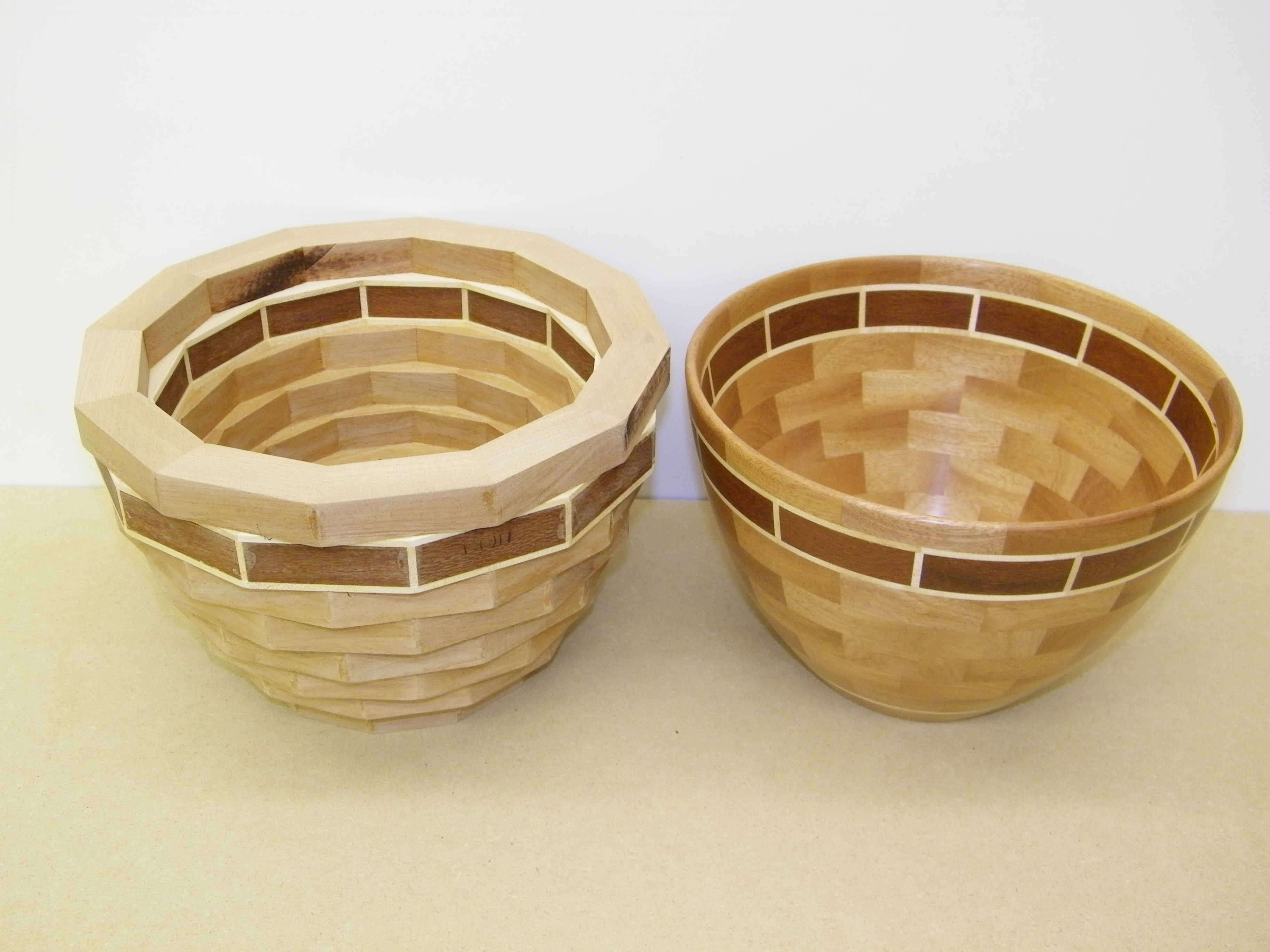 I then split each of them into halves.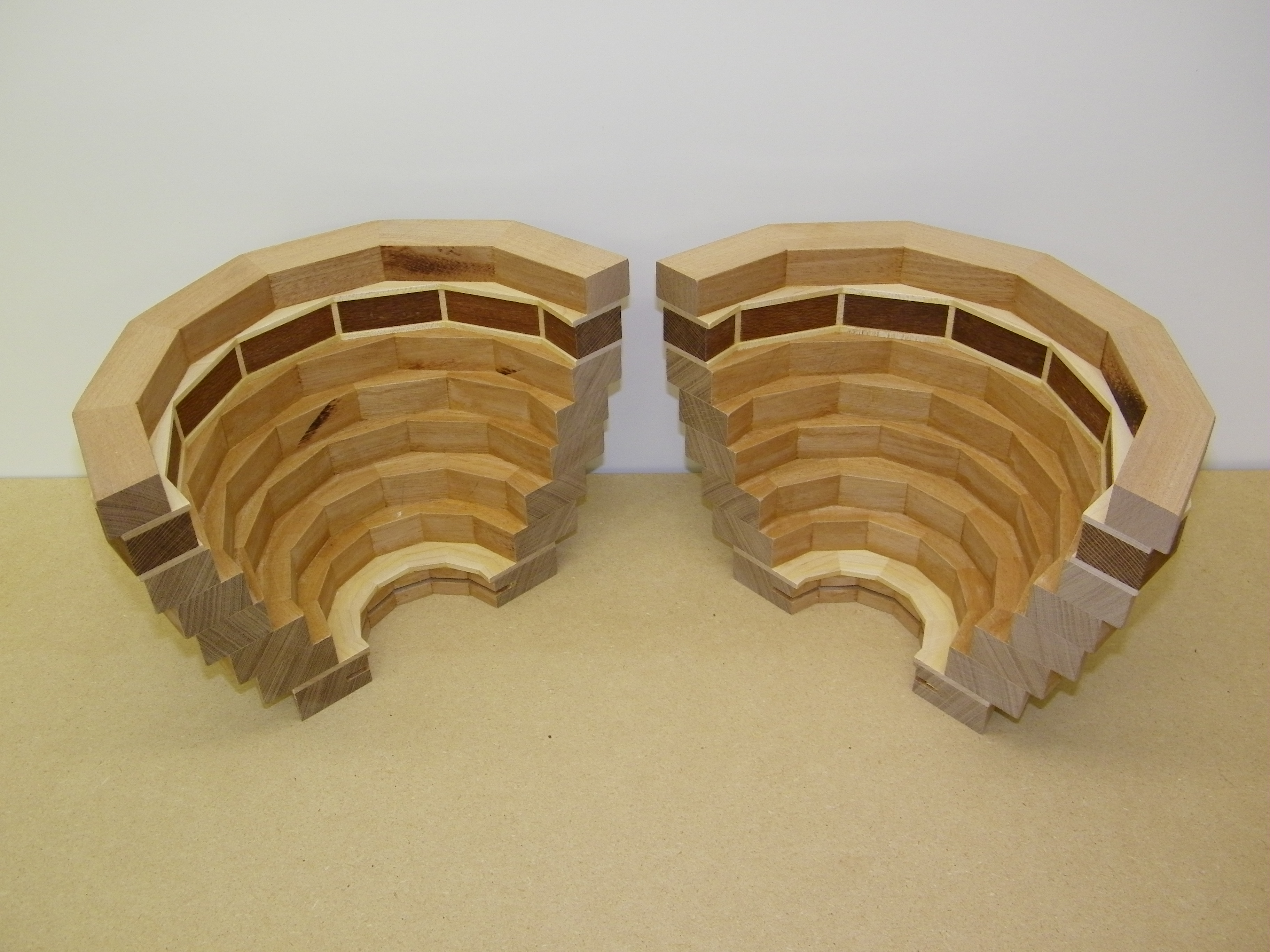 Ditto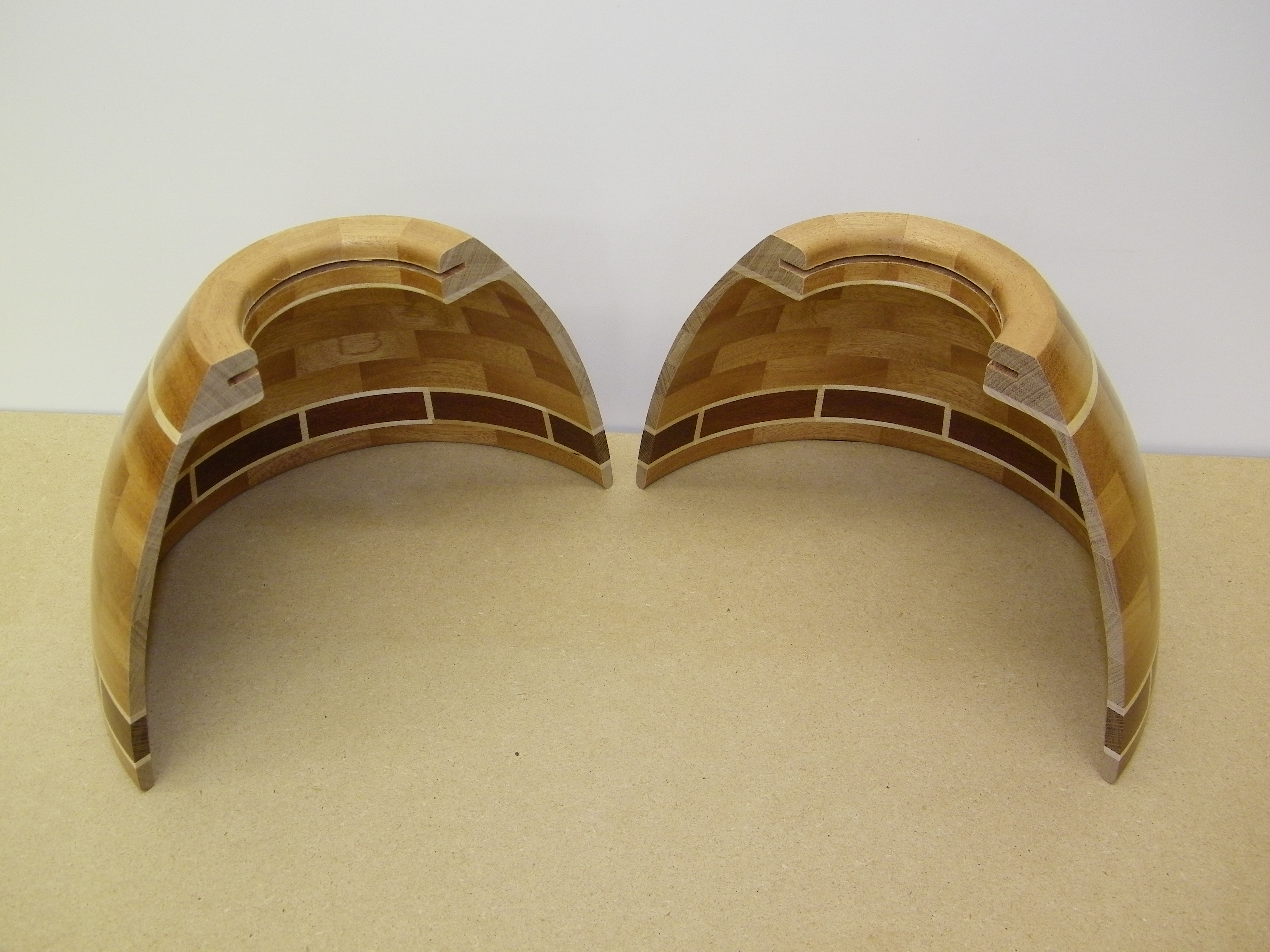 I then reassemble a finished half and a "rough" half.
This gives a good visual of before and after and also shows how much wood is removed during the turning process.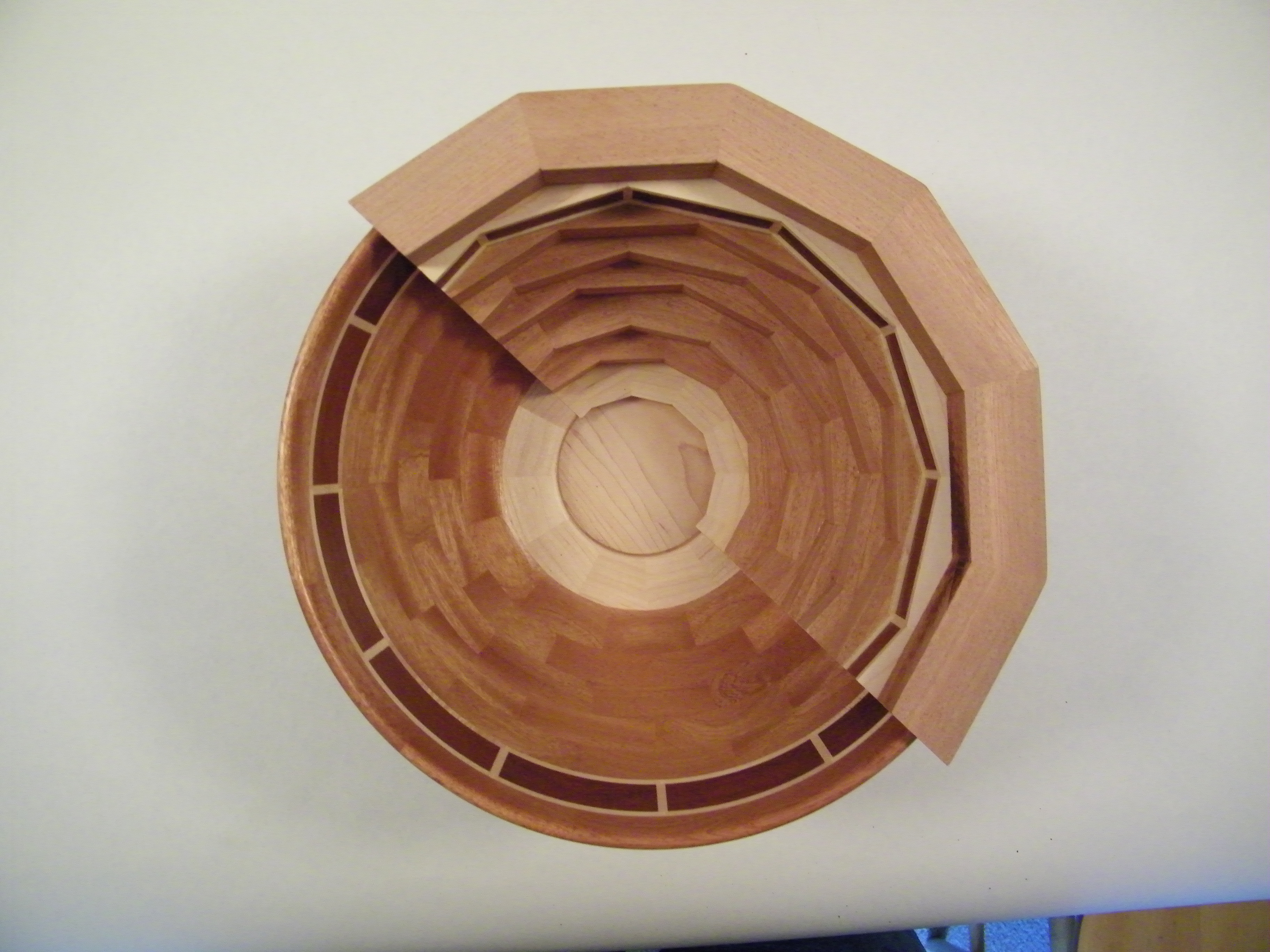 It was an easy decision to split the rough one into halves, but I questioned myself when I started to split the finished one into halves. Lol.