This is the beginning of the mold making process. I have cut the curve and am planing the curve to be as smooth and accurate as possible.
checking the planed part for square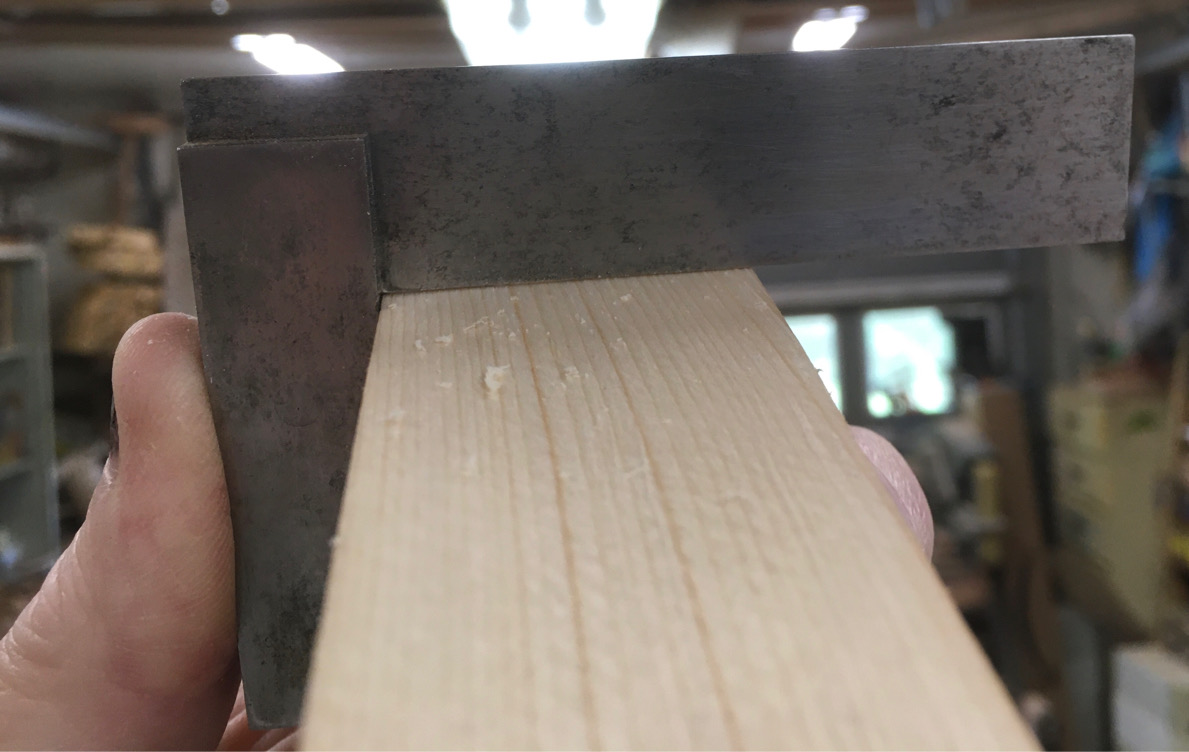 cutting the strips. I know this is not the way you are "supposed to do it". This way is accurate and repeatable. The clamps make kickback very unlikely.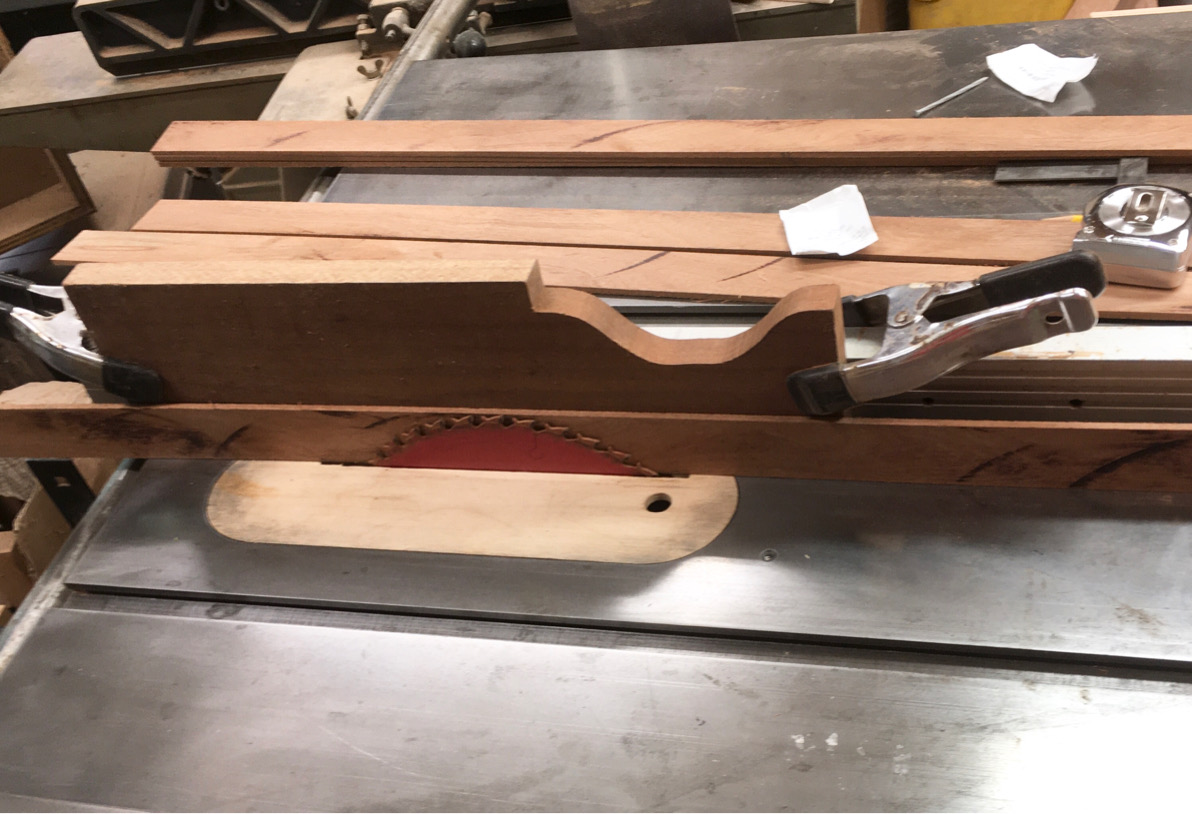 Usually I would leave more of the plywood. My shop is getting very full and as long as this is clamped down well the smaller size won't hurt.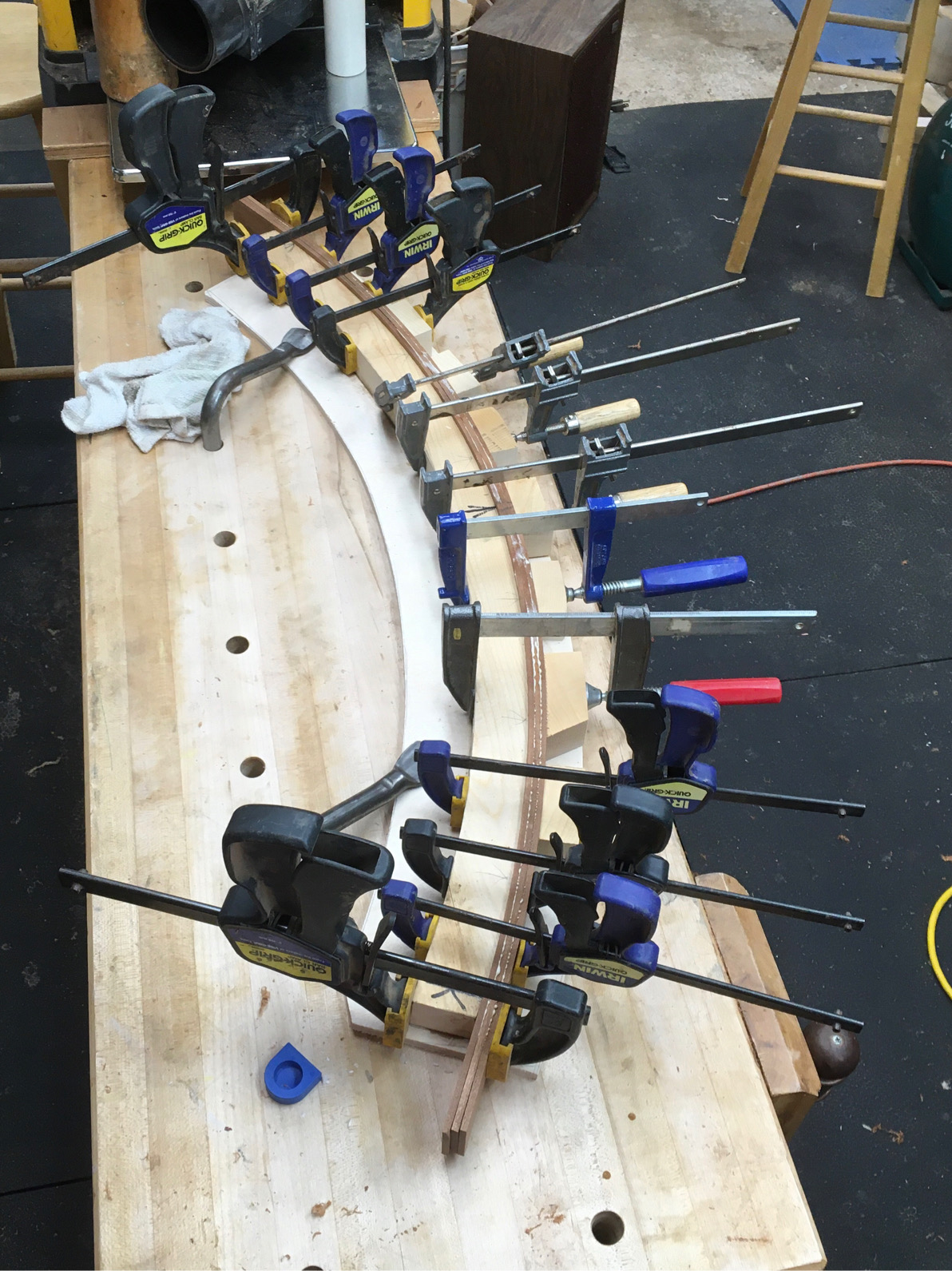 As you can see here the blank follows the curve of the mold pretty closely.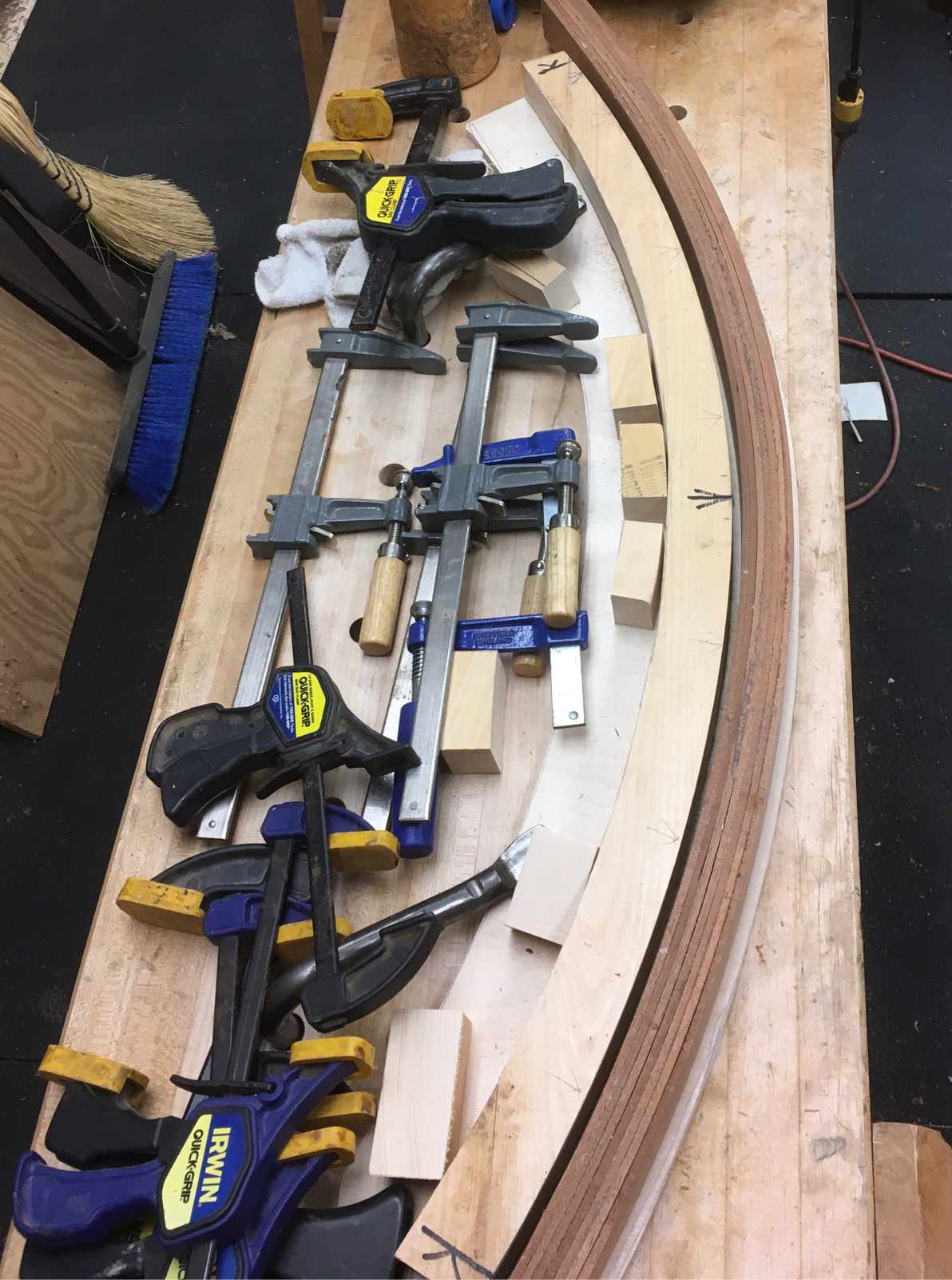 It is also very close to the original rocker.
Now I will cut to just over final thickness to leave room for sanding. Glue on the round at the front and the recurve at the back. Round over the bottom edge. Sand to final size, shape, and smoothness. Then drill the dowel holes, apply the stain and finish, then glue in place.
Last edited: