So I have decided on the next item I will tackle. As I mentioned in another post about re-purposing something, this new item will do that job so the re-purposed item can go back to its original placement. I'm going to try to make a box with drawers based on the tea chest featured in Michael Pekovich's book "The Why & How of Woodworking". I bought the book last December and really enjoy reading it and I appreciate his style of design.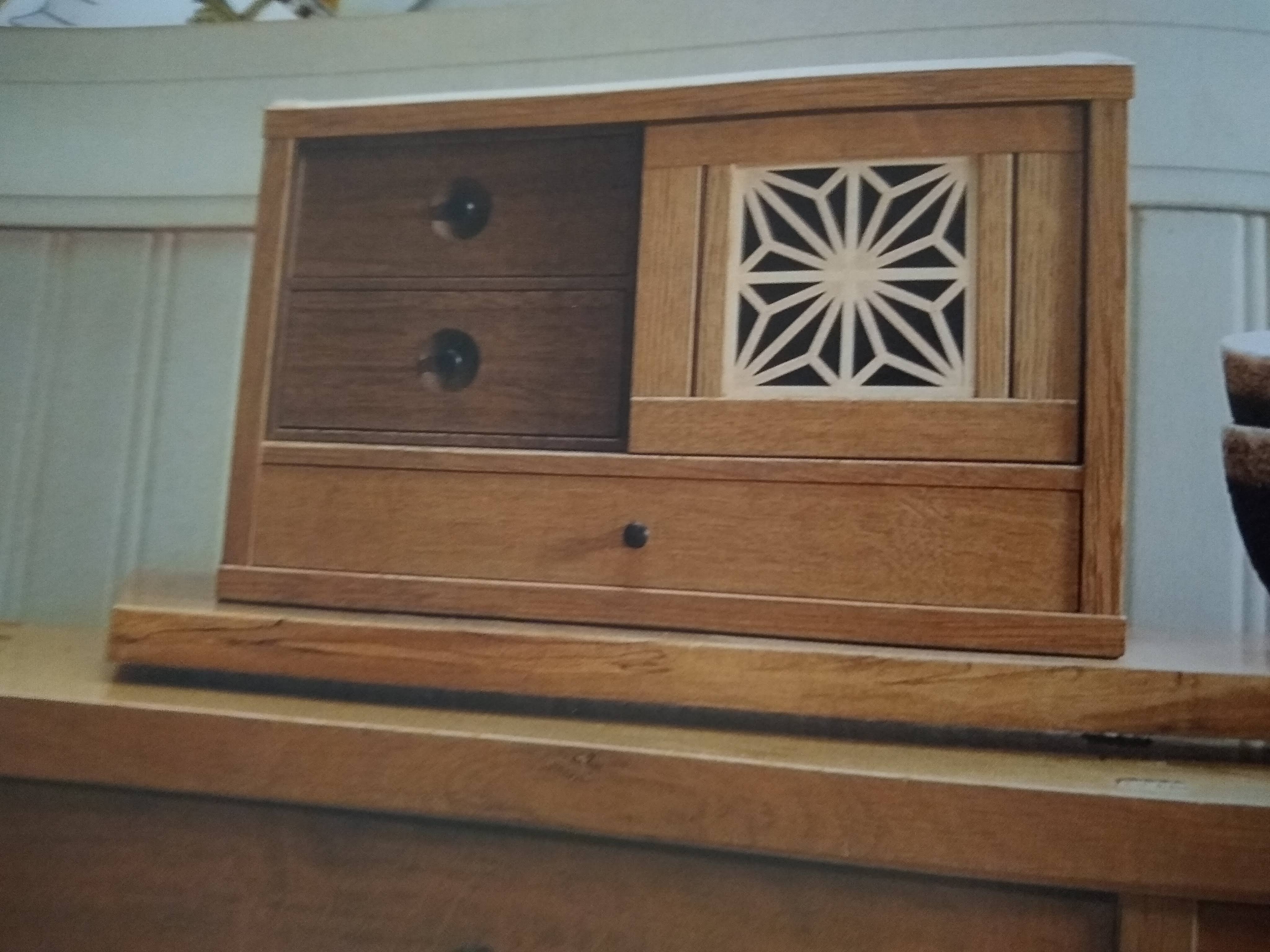 This is featured on page 22 at the beginning of the Design chapter and later in more detail on pages 140-143. Mine won't look exactly like his but I'll still give him all the credit for the inspiration and most of the design. I won't include a kumiko which appears to be his signature and probably too difficult to attempt for this project. I'd have better luck with marquetry and I probably won't do that either. I will do something for the slide panel but haven't thought that far ahead yet.
Has anyone else attempted this project? I'd be interested to see your results.
I've already designed the case I'll make and the measurements that will fit my needs so that my box will not be as rectangular but more square in appearance. But it will still have the four main drawers, the sliding panel and the large lower drawer. Also his appears to be oak or some exotic wood and mine will be working off poplar that is left over from the puzzle cabinet and other projects. Functional projects rather than show is the way I go.