A nice mesquite wood box from Ray Jones Wood Boxes in Asheville.
Welcome to Ray Jones Woodcrafts. I have been making boxes full-time since 1982. All of my boxes are made entirely of wood, including the hinges, fasteners and all other "hardware". I love wood, and...
www.rayjoneswoodboxes.com
It has several trays with dividers for jewelry and the trays are made with box joints.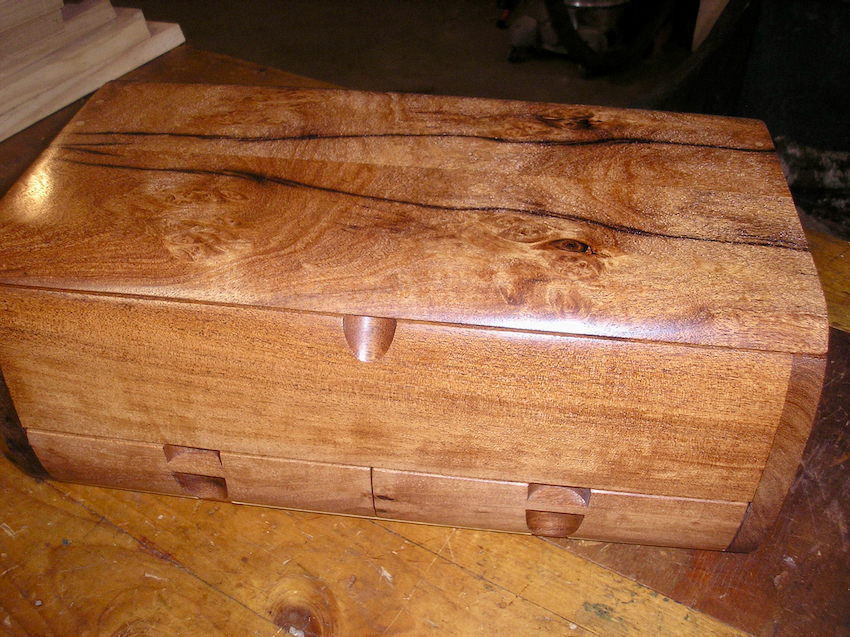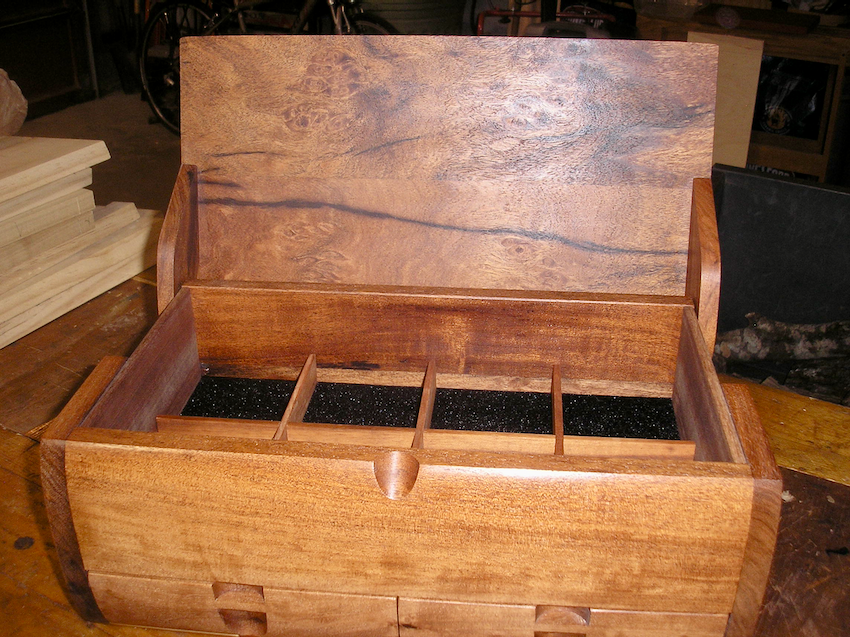 Last edited: