I am happy to post that I have completed the kitchen island! It took me two months, but it is done. You guys that do this kind of work on commission have my utmost respect, I am so slow clients would grow old waiting for me to complete the job. That said, while it did take me awhile to get it done, it was fun to build. The top is hard maple but the rest of the cabinet is ash. As you may recall, I posted a thread regarding the fact that I wanted to use General Finishes White Poly (waterborne polyurethane) as the top coat, but I was struggling to color match an off-white that my wife wanted. After a little soul searching as well as some encouragement from some fellow woodworkers, I decided to use the White-Poly and tint it myself (my wife had the final say as to when we reached the desired end-point). It worked out extremely well! The waterborne poly produces a beautiful finish! Moreover, if I had used paint it would have taken me five or six days to prime and paint enough coats to produce a smooth finish. With the waterborne poly, I primed (General Finishes Stain Blocker) two coats and applied four coats of poly in less than two days...the stuff dries very quickly and it dries hard and smooth!
In the pictures below, you will note that the island has an overhang in back that will serve as a bar (two stools have been ordered); the front has two middle drawers and two spice storage cabinets on each side. My original intent for the spice cabinets was to have stationary shelves but I soon realized that in order to allow sufficient room to find and remove the spice containers I would have to limit the number of shelves in each cabinet. Installing slides allowed for more shelves and hopefully less aggravation finding and getting whatever is needed. As to the finish on the top, I stuck with my old standby, five coats fo Minwax Wipe-on Poly (Satin).
The next big challenge will be to round up enough of my young neighbors to move the beast to the kitchen. Since the top has not been totally secure, it comes off, but it is still a beast. I need to pick smaller projects.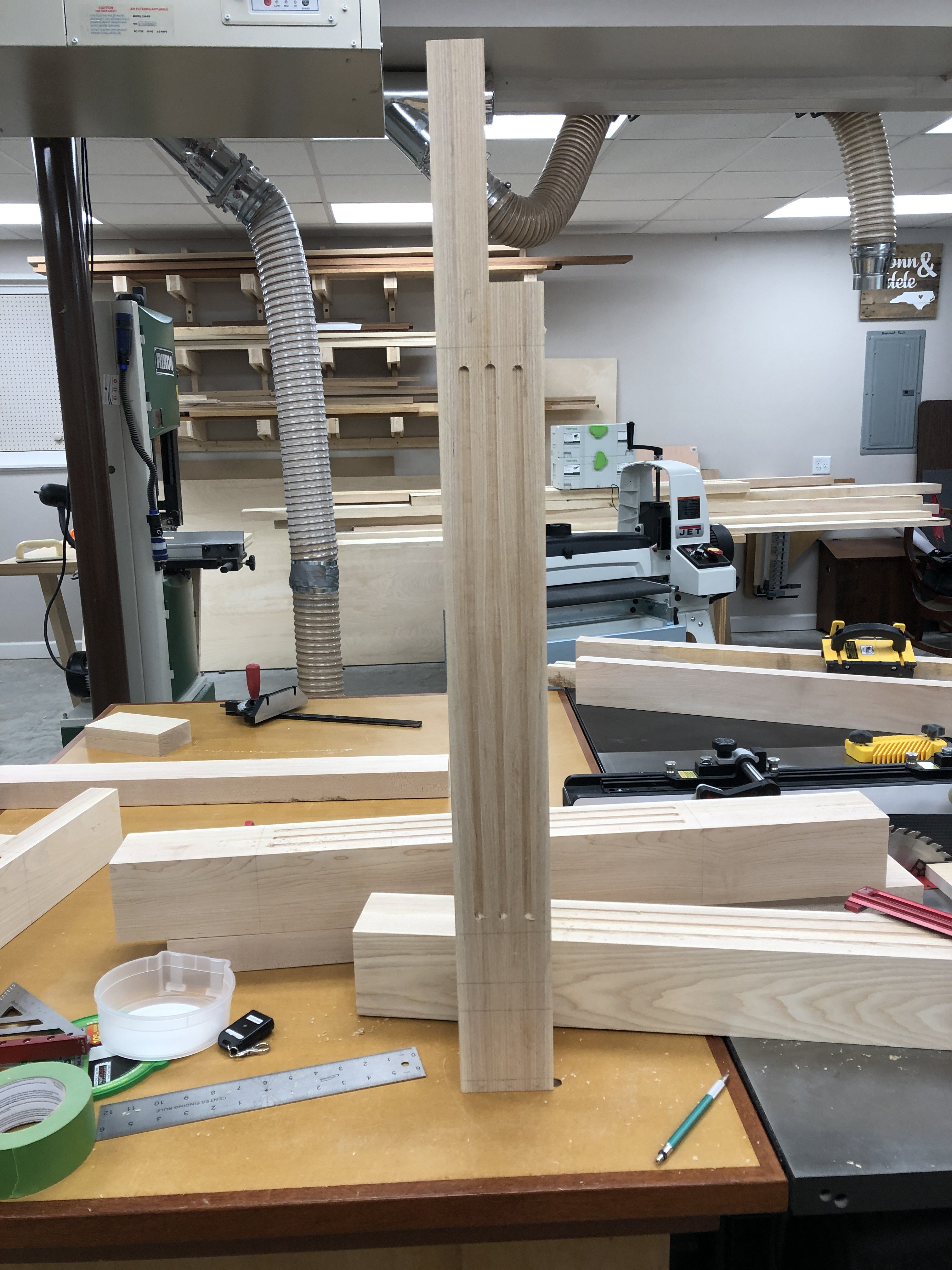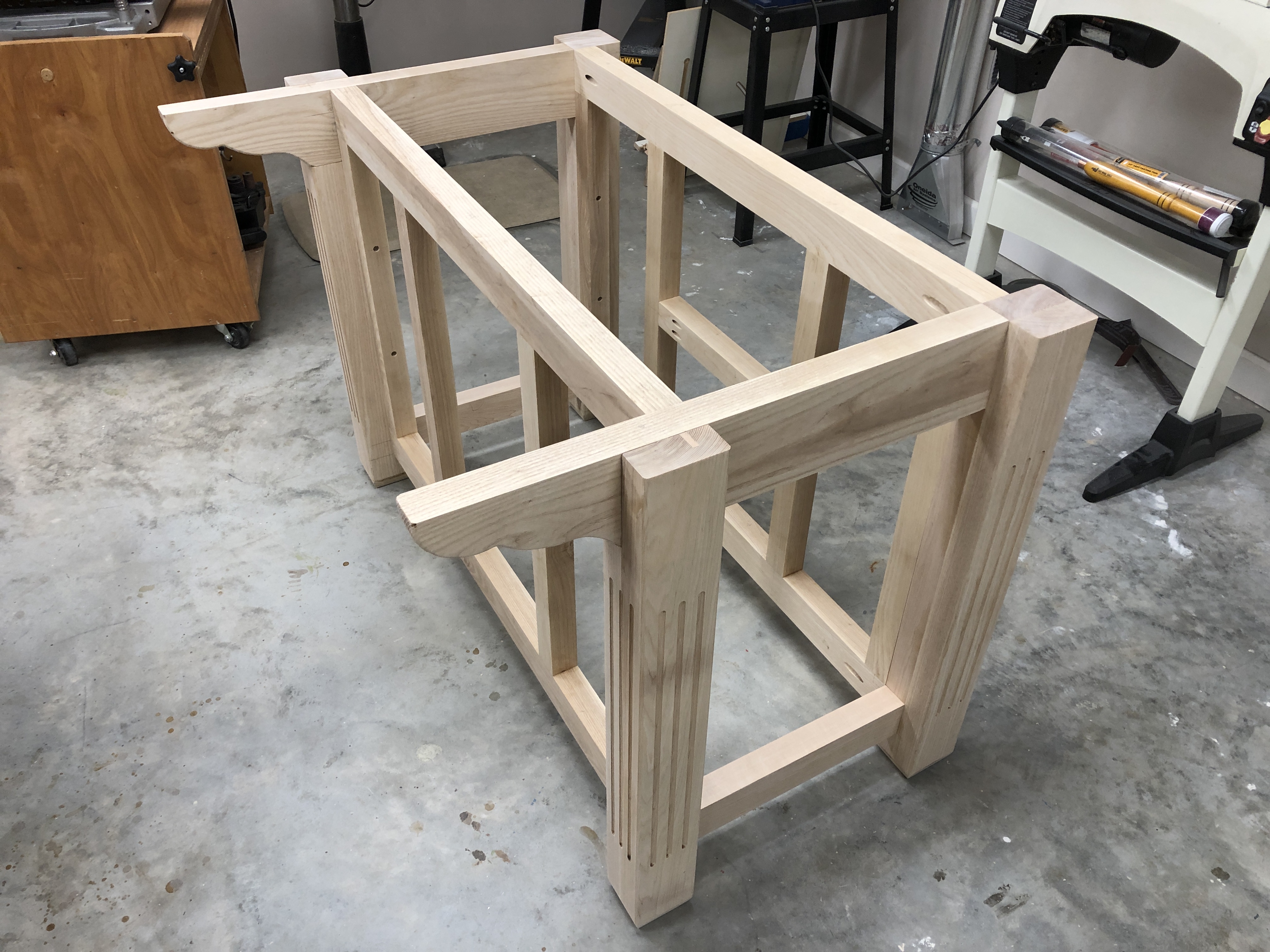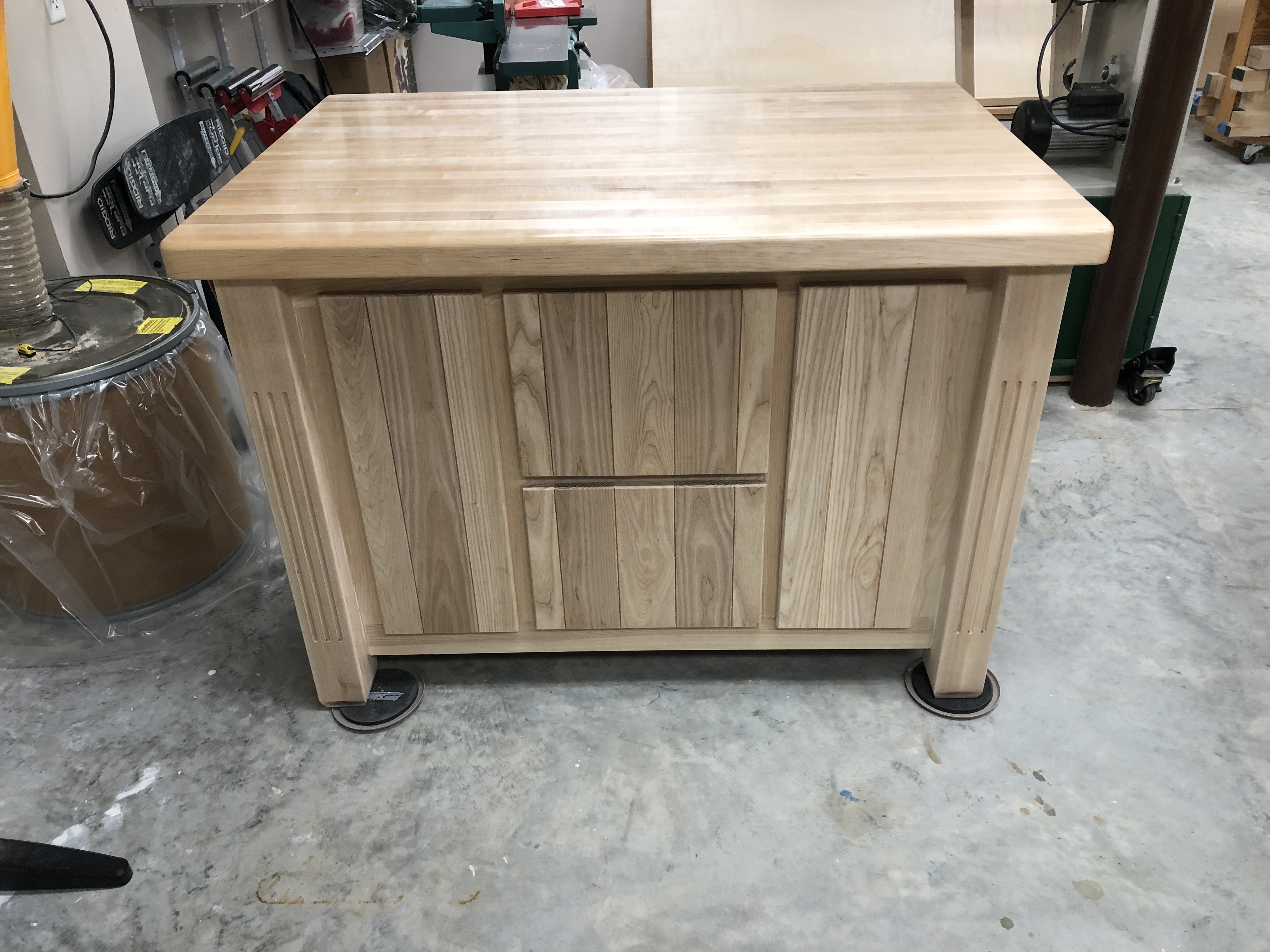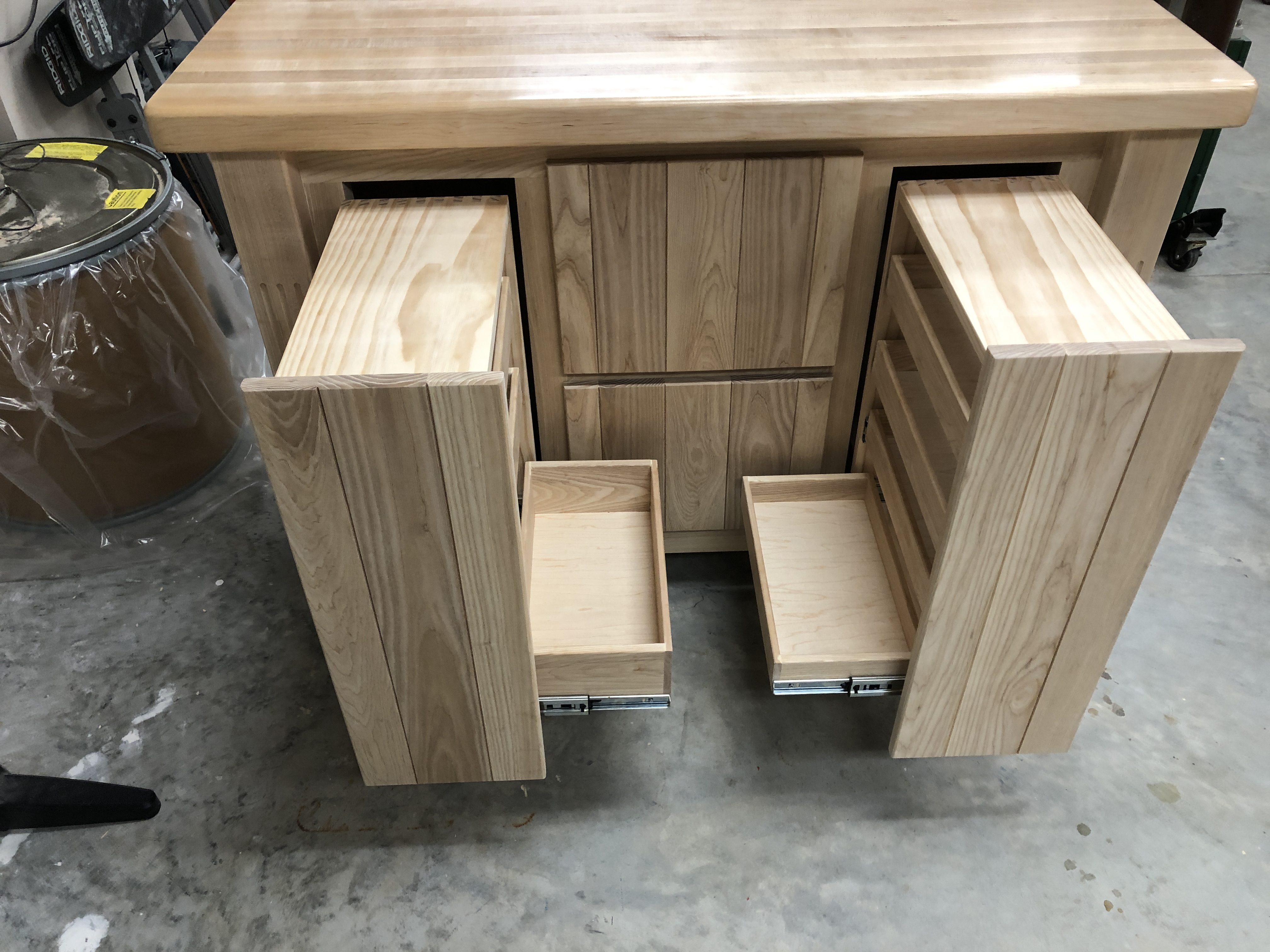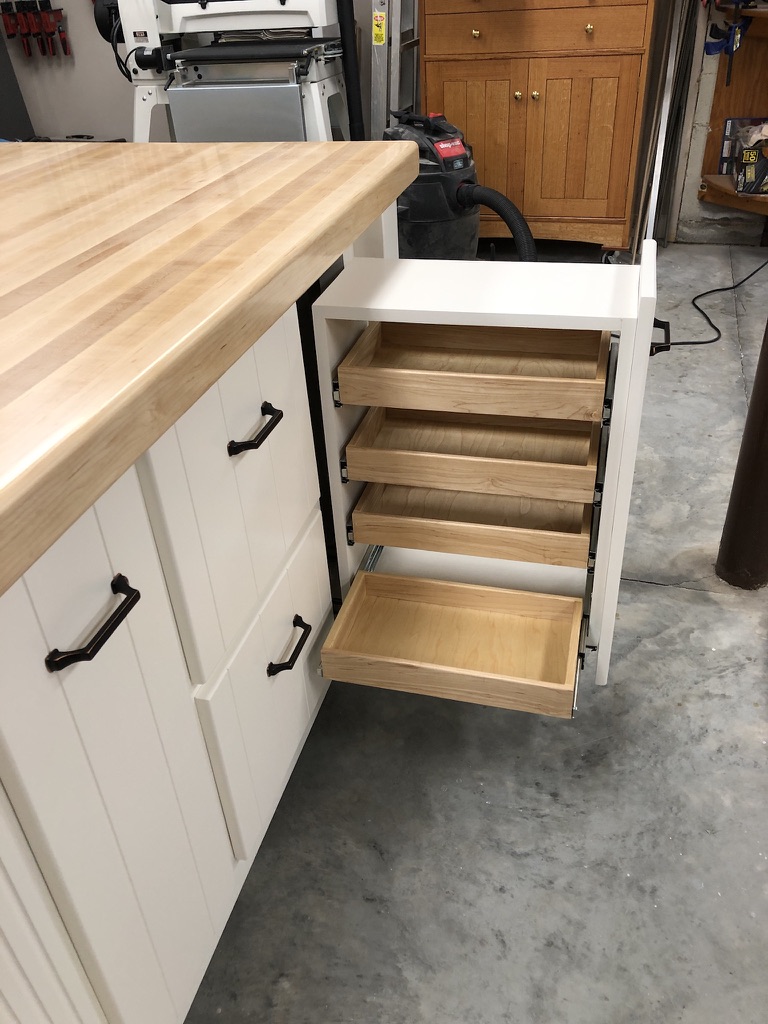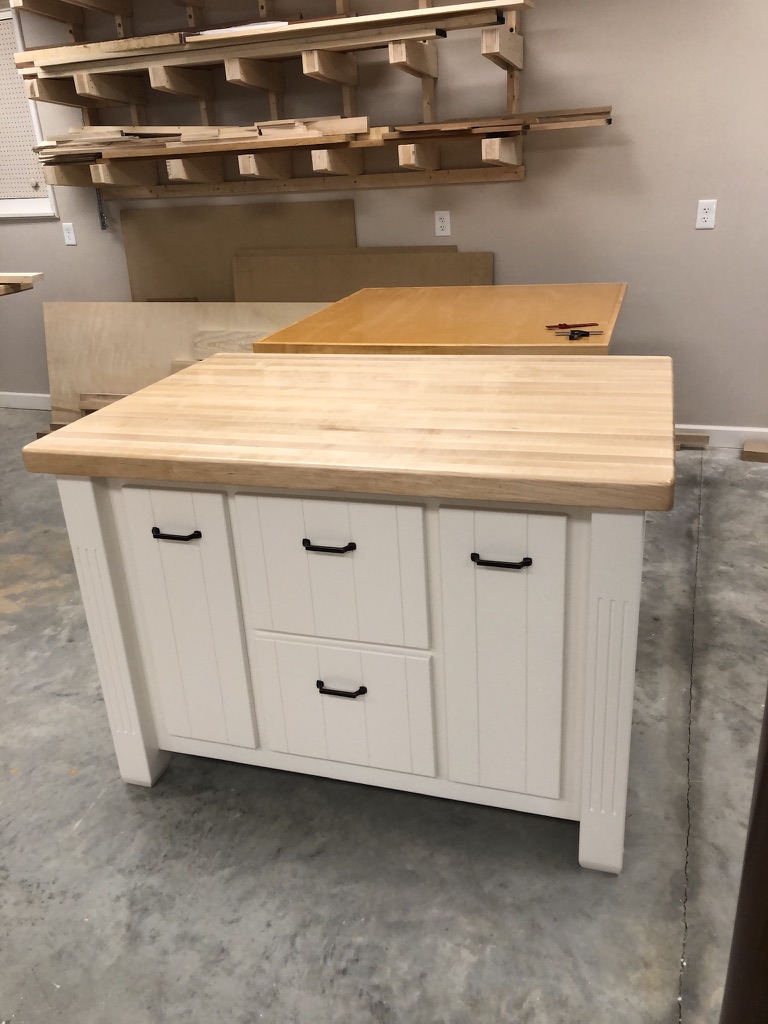 Last edited: