Board of Directors, Development Director
Scott
Staff member
Corporate Member
I broke a clamp head the other night while starting to clamp up a board. It sheared off right below the handle spindle. ANyway - I am thinking of getting a new set of clamps and was leaning towards some 3/4" pipe clamps.
What I am looking for is insight or recommendations for good, sturdy clamps.
I was looking at these
Shop Tools and Machinery at Grizzly.com
mostly because I like the pipe to be raised off the tabel for easier access.
I thought about these
Bessey PC12-2 1/2" Pipe Clamp with 2 1/8" Throat Depth, Red - - Amazon.com
but they look more prone to roll over as I move the wood around when I am getting everything situated.
EDIT - Just saw these, so less prone to tipping.
https://www.amazon.com/Bessey-BPC-H12-2-Inch-Style-Clamps/dp/B0012YOC0W/
Then I started to wonder if there was a jig I could also make to hold the clamps and make board glue ups easier as well. Sort of like the big clamp wheels you see for professional cutting board makers.
Anyway.... input and suggestions are appreciated.
EDIT 2.
Looking at this Bessey vs Grizzly. They look to be the same make... any chance anyone knows where Bessey is made? My guess is it could be the same manufacturer but just different color. Its $4 less a clamp.... so the price difference is nice, but not huge.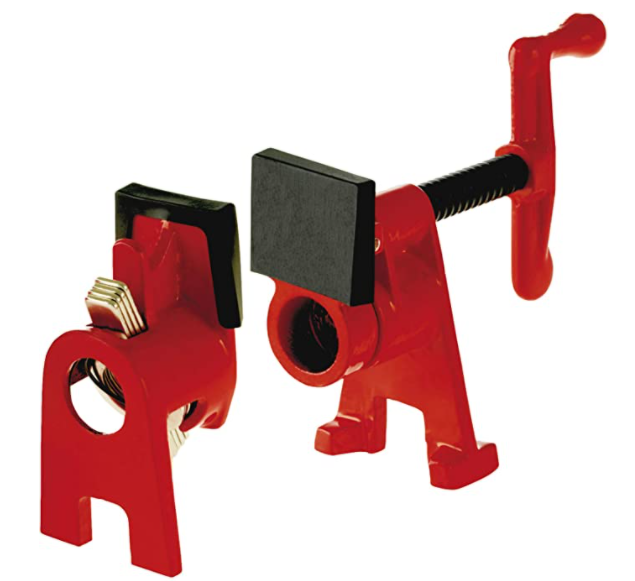 Last edited: