So I have been playing with a piece of walnut, and wanted to try filling the split with epoxy. Is my first time using epoxy, and fitting butterflies...
I want the epoxy to be glossy once this is finished and I have sanded it (just the epoxy part) to 2,000 grit.... it is still hazy so on the far right section I took some heavy cut marine compound and got it a bit glossier. But I am concerned about getting the compound in the wood and messing up the finish.
So hopefully someone out there has done this and can give advise.
From what I have read, I may be able to leave it at 2,000 and when done with the finish (waterlox) put some gloss poly over it and it should be fine.
I think my other option is - keep sanding up to higher grits, until I get the gloss I want.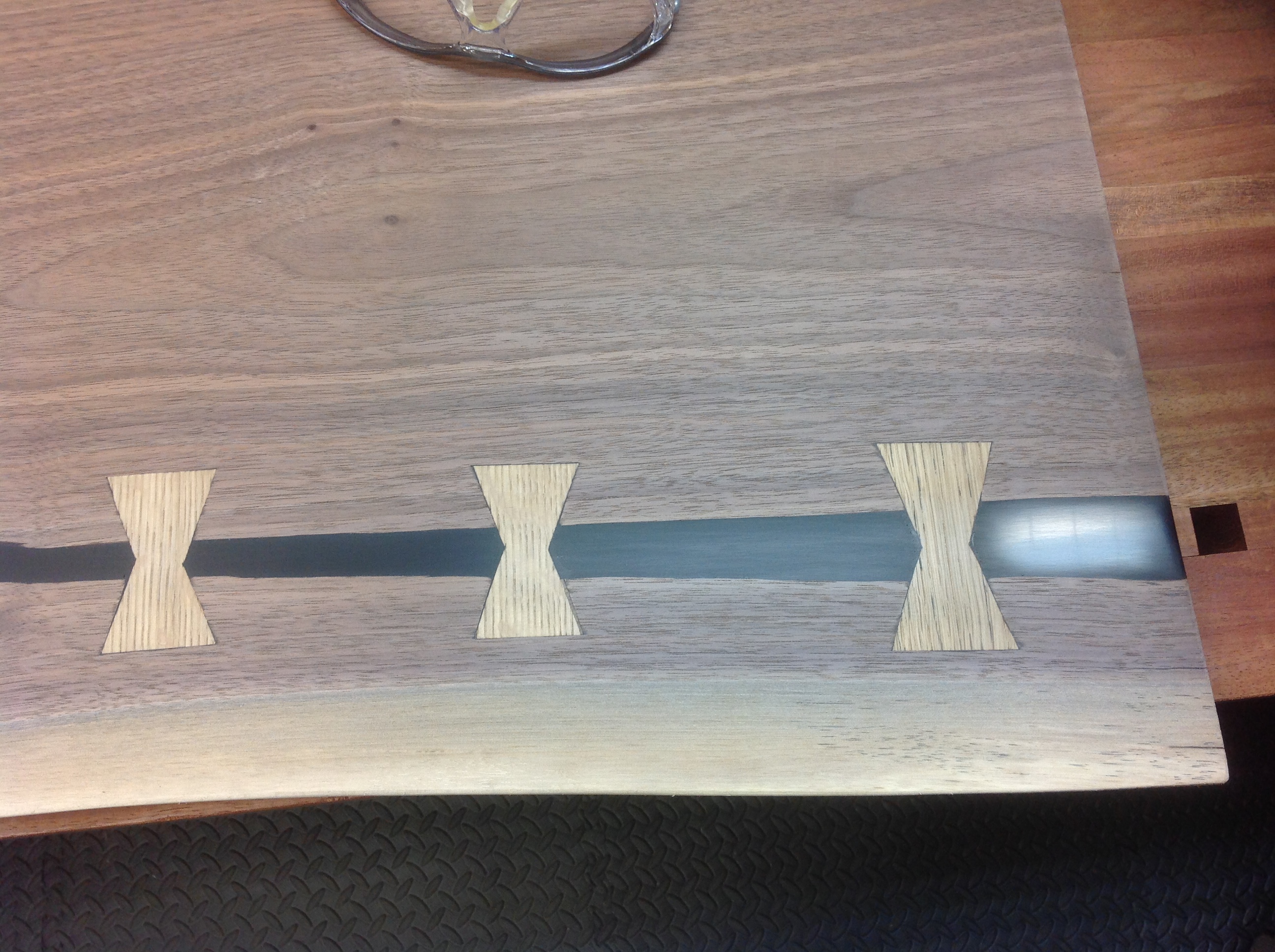 Thanks!