Here is the side of the stock called the cheek piece. This is the wood before carving.
In most cases in the 18th century, carvings were from ideas that builders saw in nature. In this case I chose to carve a floor stem and petals. The hardest part of carving a gunstock is working on a curved surface and holding the wood steady. I am hoping to make a giant leap in this area after building a vise with another member in June.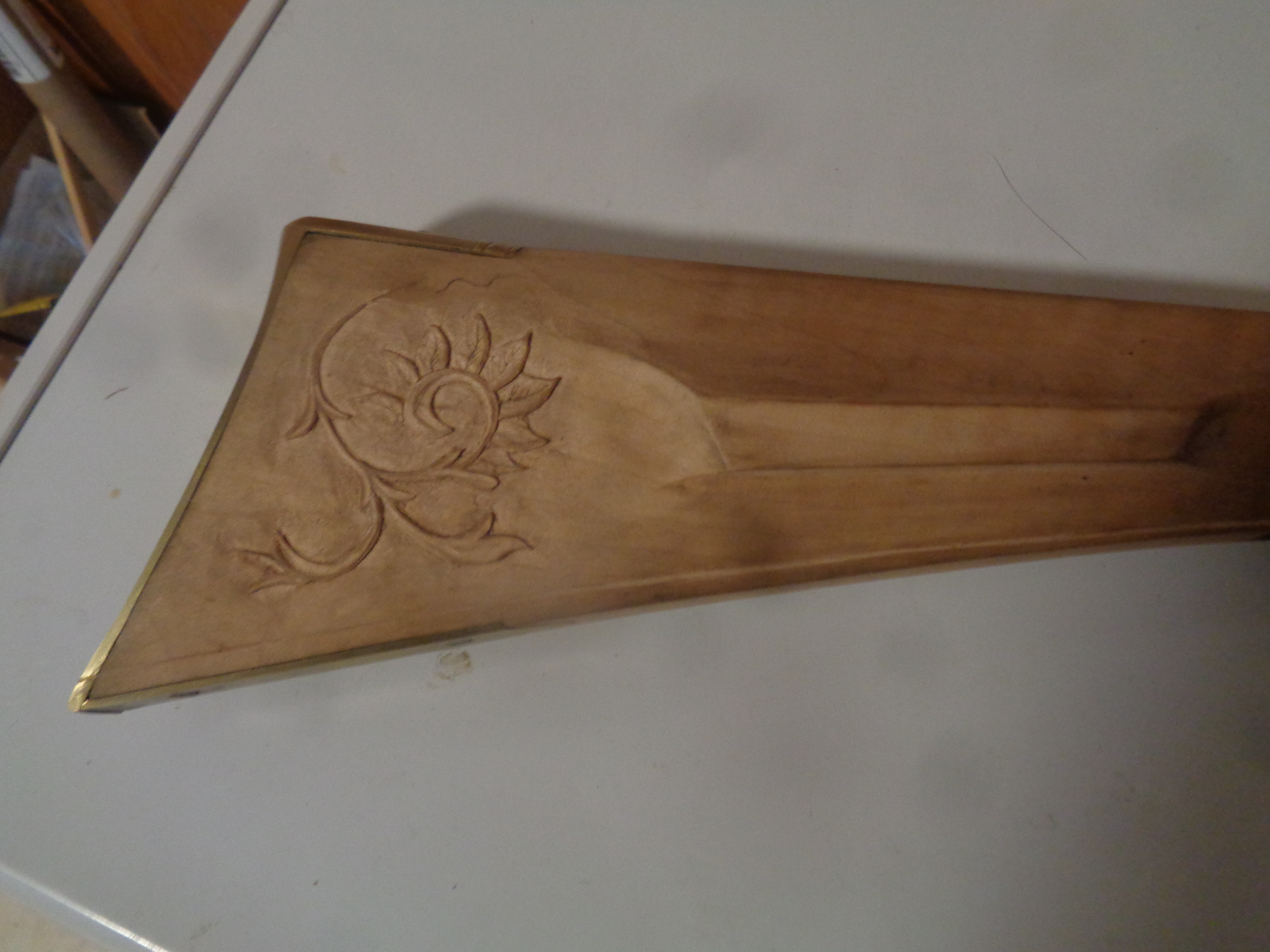 This is the patchox on the rifle. It is a "pierced box with openings in the brass. This was a difficult patchbox to cut from an old door kick plate. The dark spots on the brass is from annealing it to a curved shape.
More info on inletting brass in the wood at: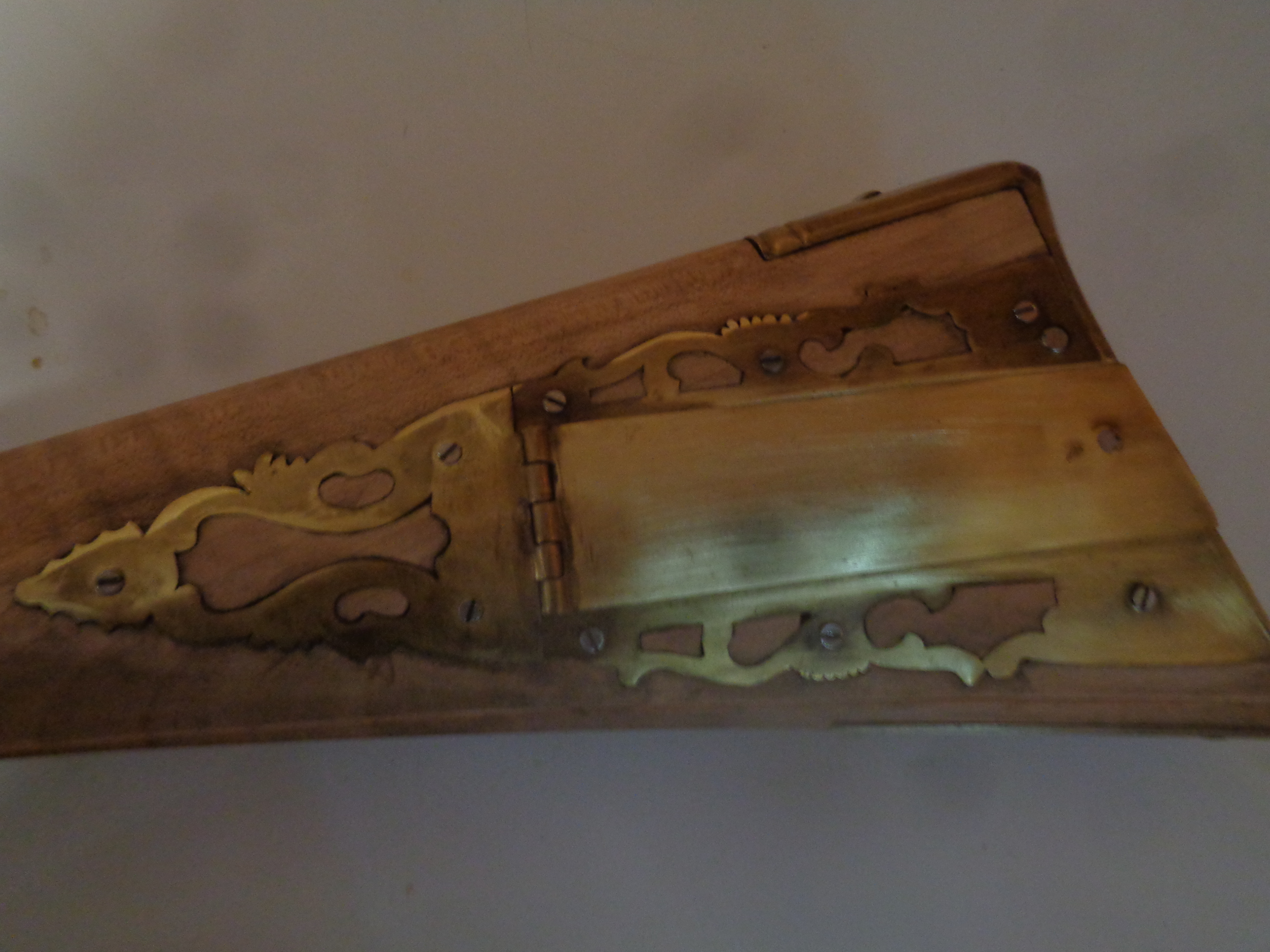 I wanted to pour some pewter around the nose cap/entry pipe area. Fist step is to carve out the excavation for the pewter to flow on to the stock.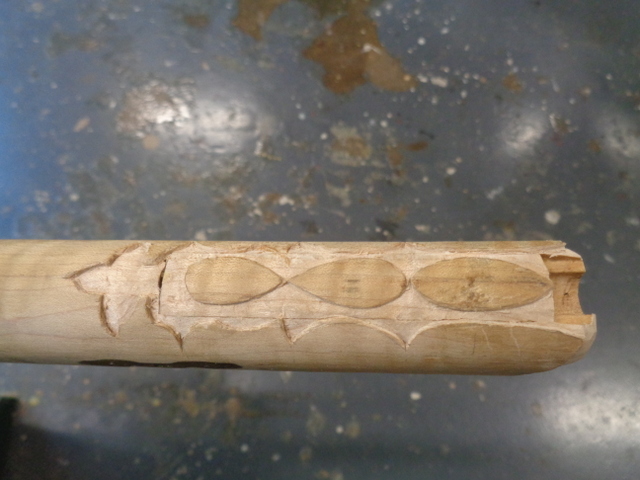 The process is very touchy -- you make a form around the area with a piece of cardboard and then you pour your pewter in the form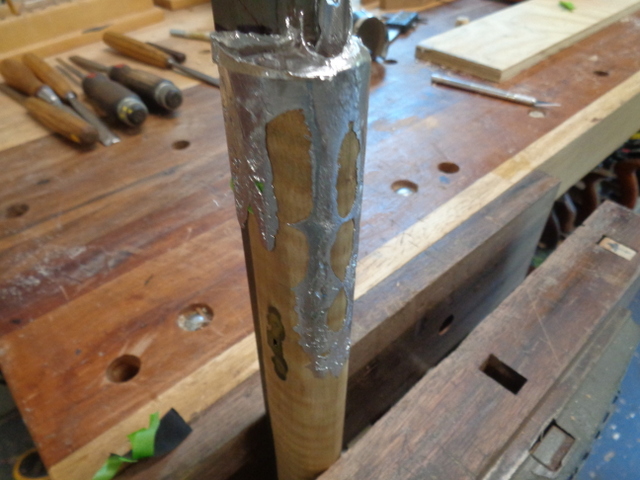 It looks very messy and its something you have to practice pouring at the right temperature or you can burn the edge of the wood.
After filing the rough poured pewter this is what you have.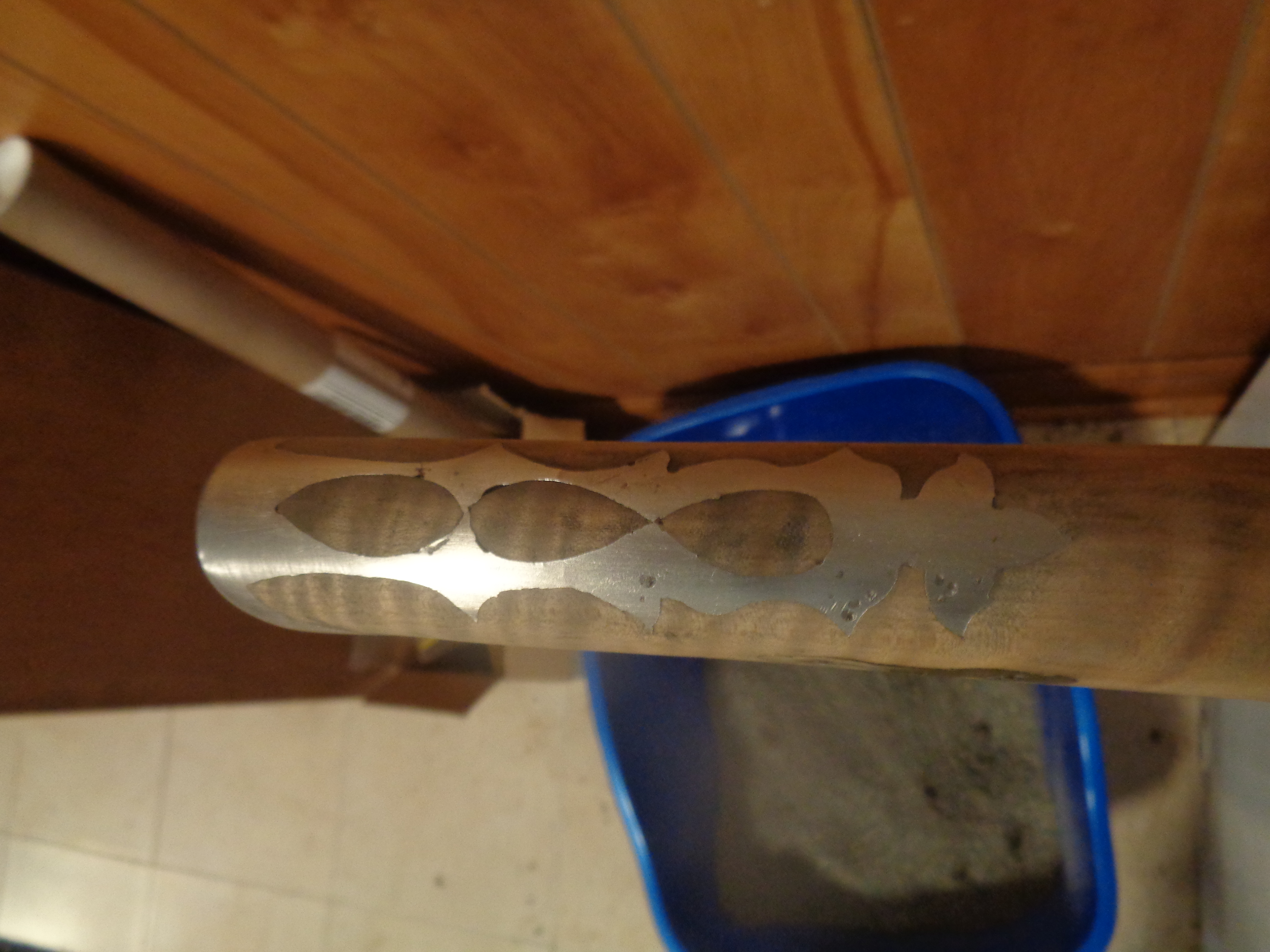 Carving and embellishing rifle stocks has lots of transferable skill for the furniture maker