Started to make a sign for a man cave. Thought I would share.
I plan on going back and add some color to it this weekend.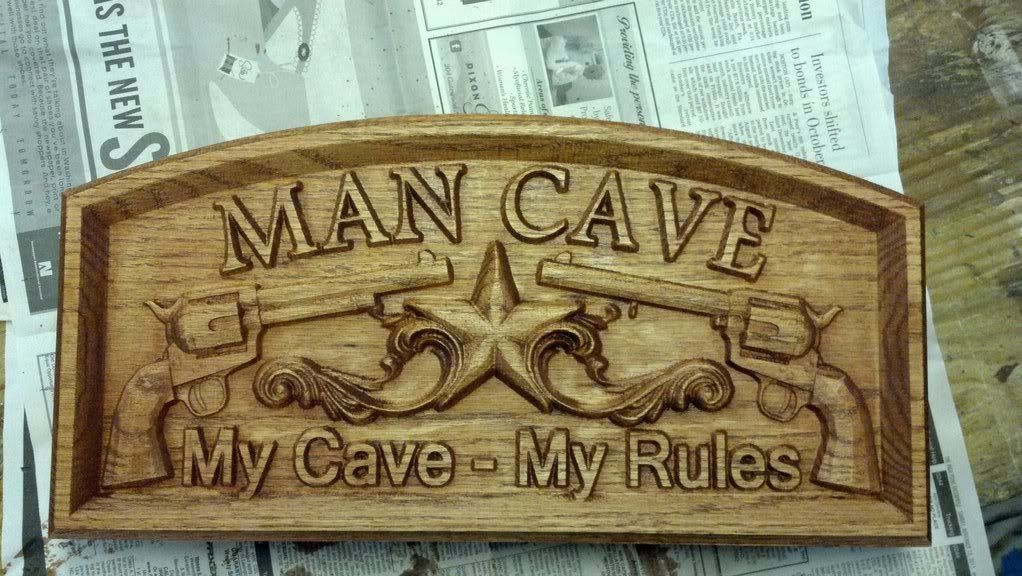 I also made a couple Cribbage boards. Now I need to learn how to play the game.
I wasn't going to stain the whole thing. I was going to stain the center, lines and lettering.
But the stain ran thru the grain and I could not sand all of the runs out.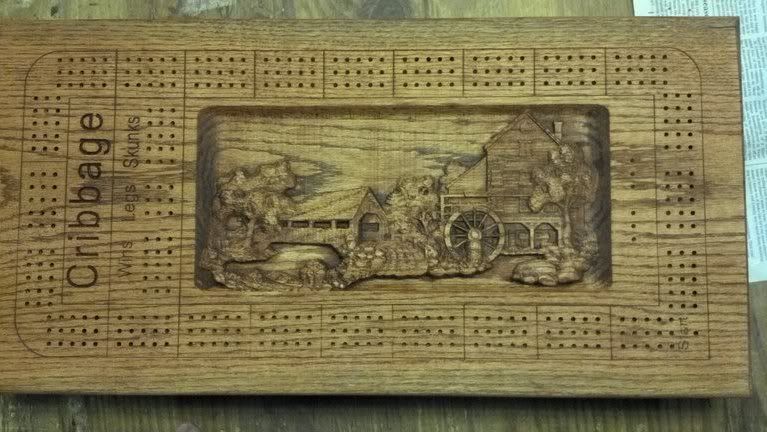 These where carved by a Carvewright and not by hand.