Here is some wood I picked up today from Ricky Pope. He lives about 20 minutes away from my shop and its just great to have such a resource nearby. I read comments about the Hardwood Store and I don't want to step on any toes here but I culled their walnut 8/4 stuff and I didn't find one piece to my liking.
When I went to Ricky's yard there were so many pieces of gorgeous maple, river birch and walnut stacked in a way you could easily see all the choices without much effort.
If you look carefully at the 2 boards in the photo you will find one small knot in the wider board.
The wood is kiln dried. I had to get some extra as I don't like mixing my air dried stuff with the kiln dried wood.
He has a wide assortment of wood available and you can see his operation from the wood storage area. Good stuff.
The phone numbers for Ricky Pope in Bahama, NC are:
Home: 919-471-9118
Cell: 919-485-9996
Photo 1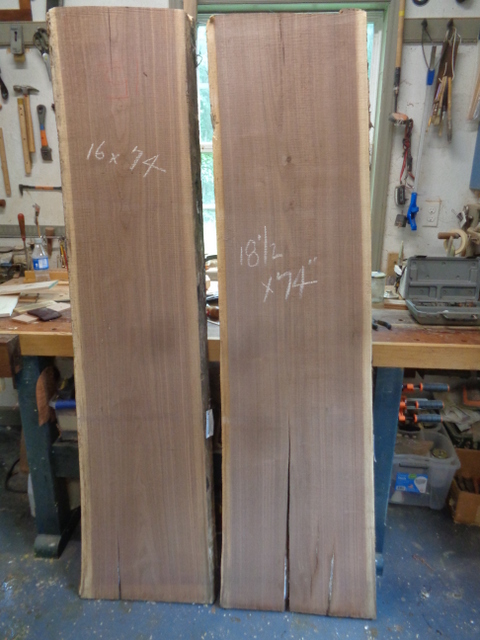 Photo 2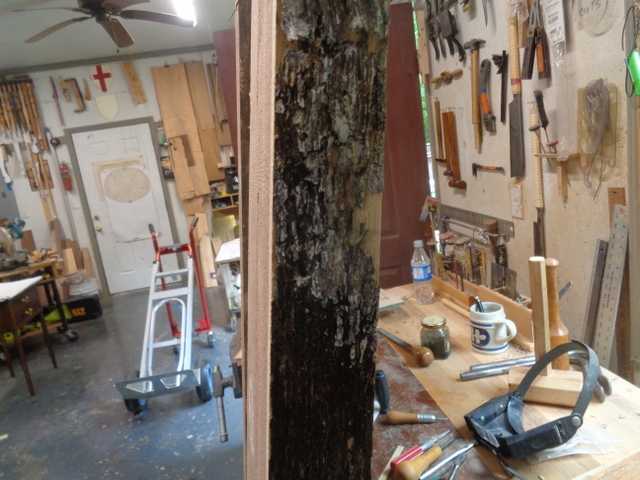 Photo 3