Man with many vises
User
The first prototype vise for next year's workshop is over at Phil's shop in beta test. I needed some wood for a second prototype vise to tweak some dimensions and finalize the build sequence.
These painted walnut cabinet doors and drawer fronts are from a kitchen decorative accent project that went south in stages.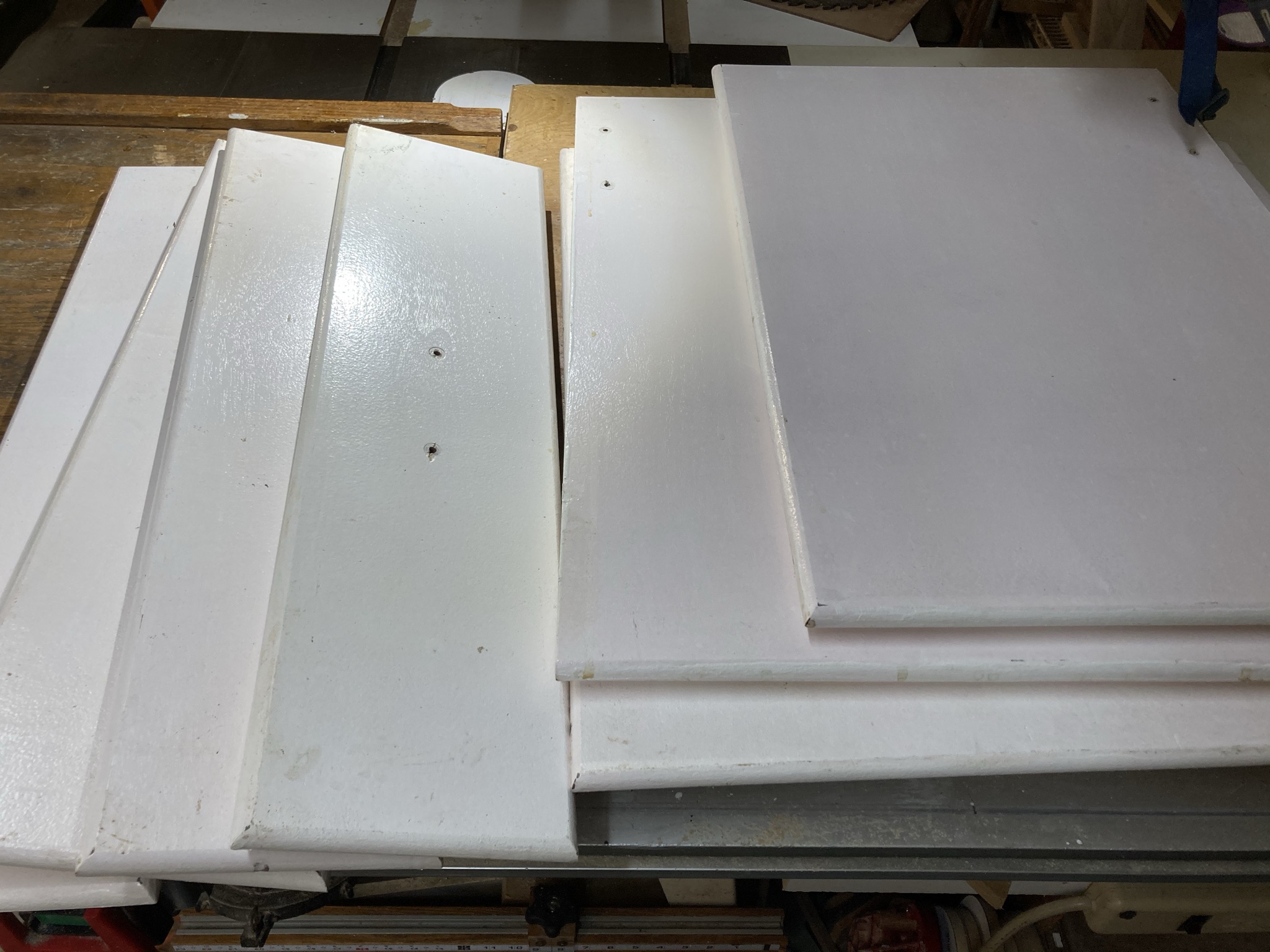 After stripping, light planing, and ripping those painted boards are now these 8/4 wide slats.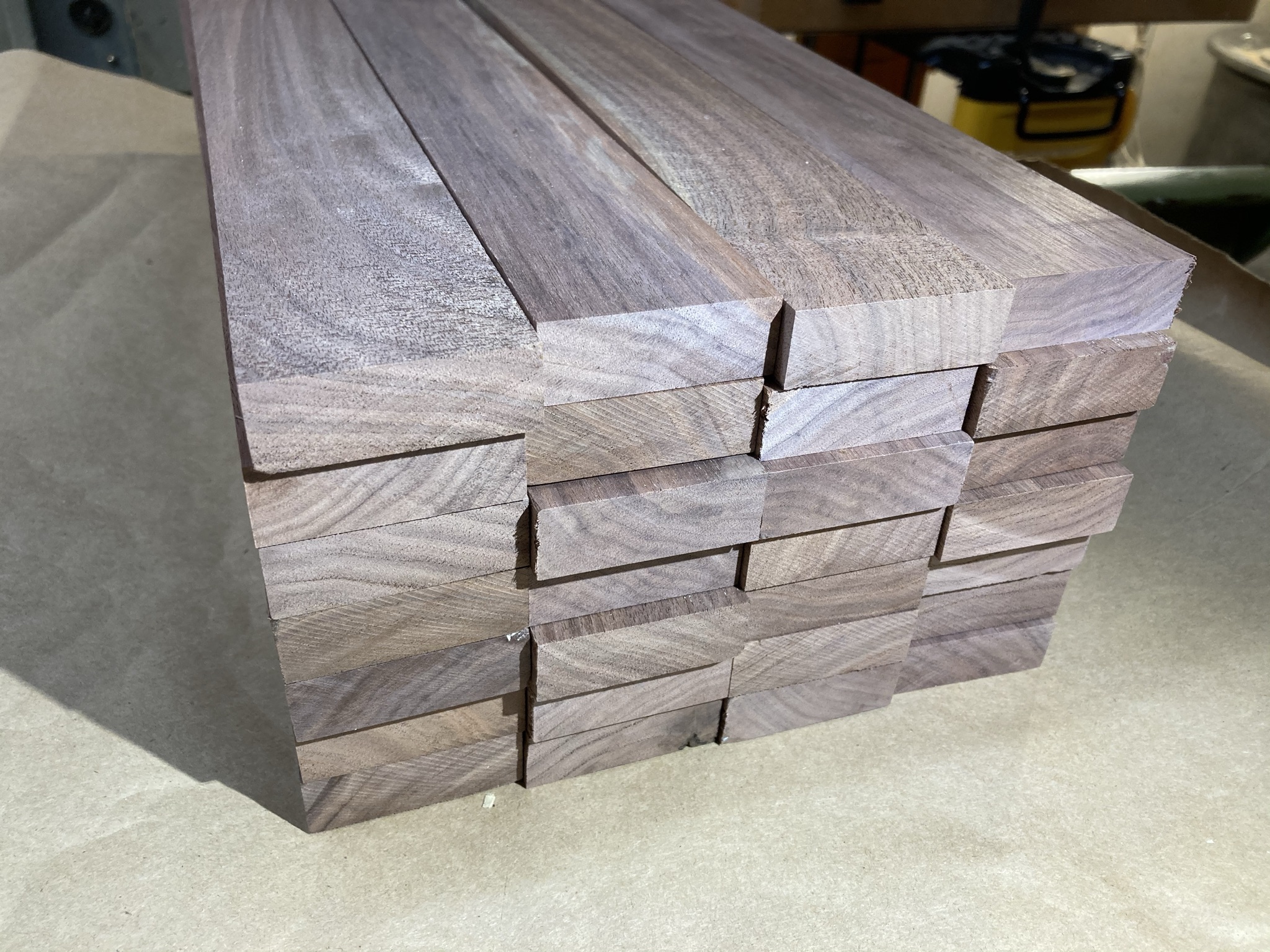 My plan is to make the wooden components for this second prototype vise by laminating these 8/4 wide slats into a chop, leg, bracket, block, handle, and hand-wheel. The mortises for the X-cross were cut into a slat as shown. Note in the workshop we will most likely make these mortises with a router in solid wood.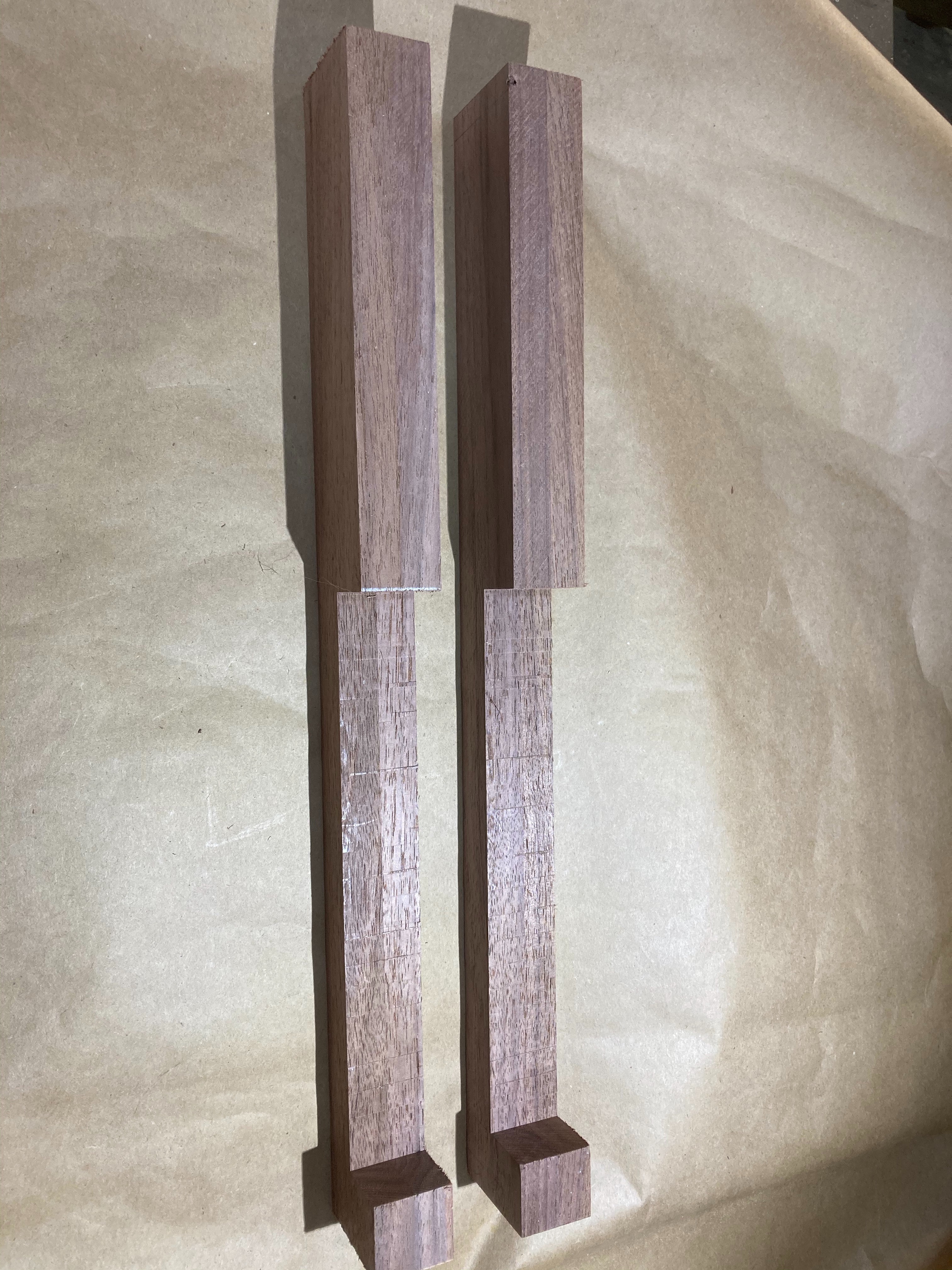 The mortise width in the chop and leg is set exactly by the width of these two slats. The mortise depth is slightly shallow and will be made exact later with a router plane.
After gluing, here are the chop and leg blanks complete with maple "racing stripes" for decoration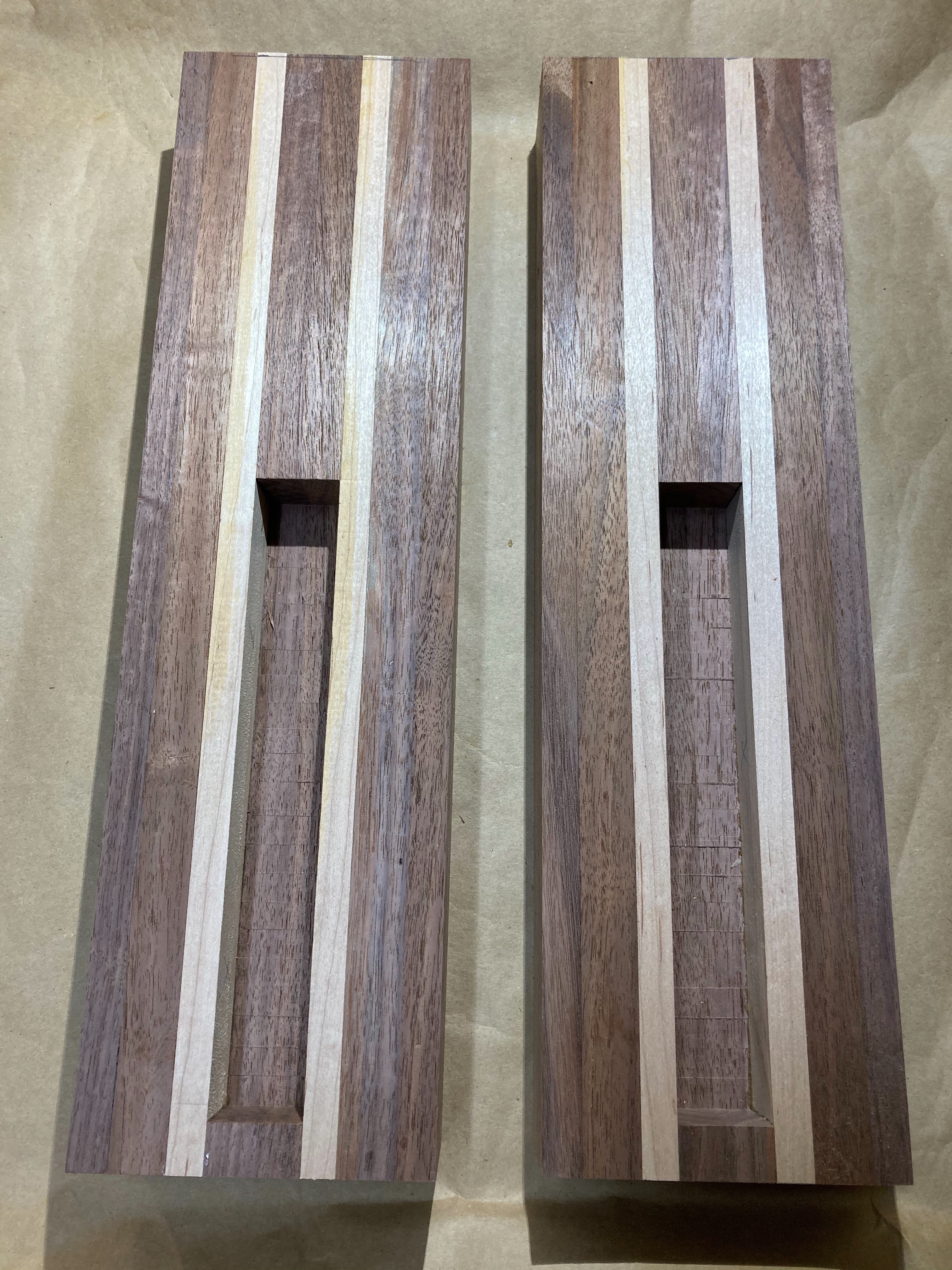 Here is the set of wooden parts for the second prototype with most of the sawing operations completed. Drilling the various holes is next and I'll post that later.