I'm in the process of making this bookstand from South American mahogany. This picture is the one at Monticello and it's also mahogany with a "hand rubbed" finish-I'm trying pure tung oil now. Probably not tinted lacquer or garnet shellac, but TBD.
A WIP in segments. The revolving frame is on a lazy susan and the notches for raising/tilting the adjustable easel panels were interesting.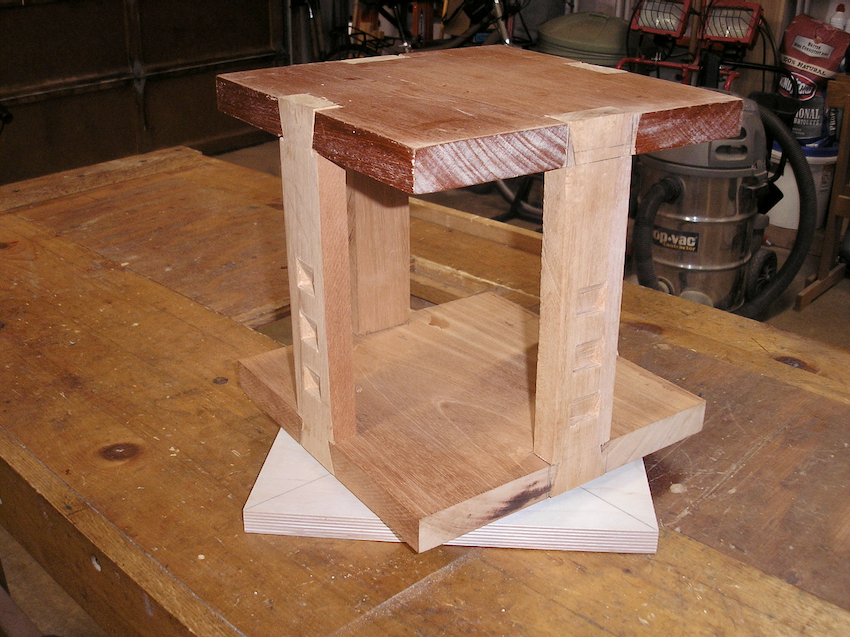 The 4 easel panels are a mitered box that fits over the revolving frame.