Man with many vises
Corporate Member
When I do a household repair, seems like I carry a couple of tools to the task and later return many more than I can carry when the task is finished. My tool tote can hold a rafter square and is too large and clumsy for household tasks. So, I made another smaller one.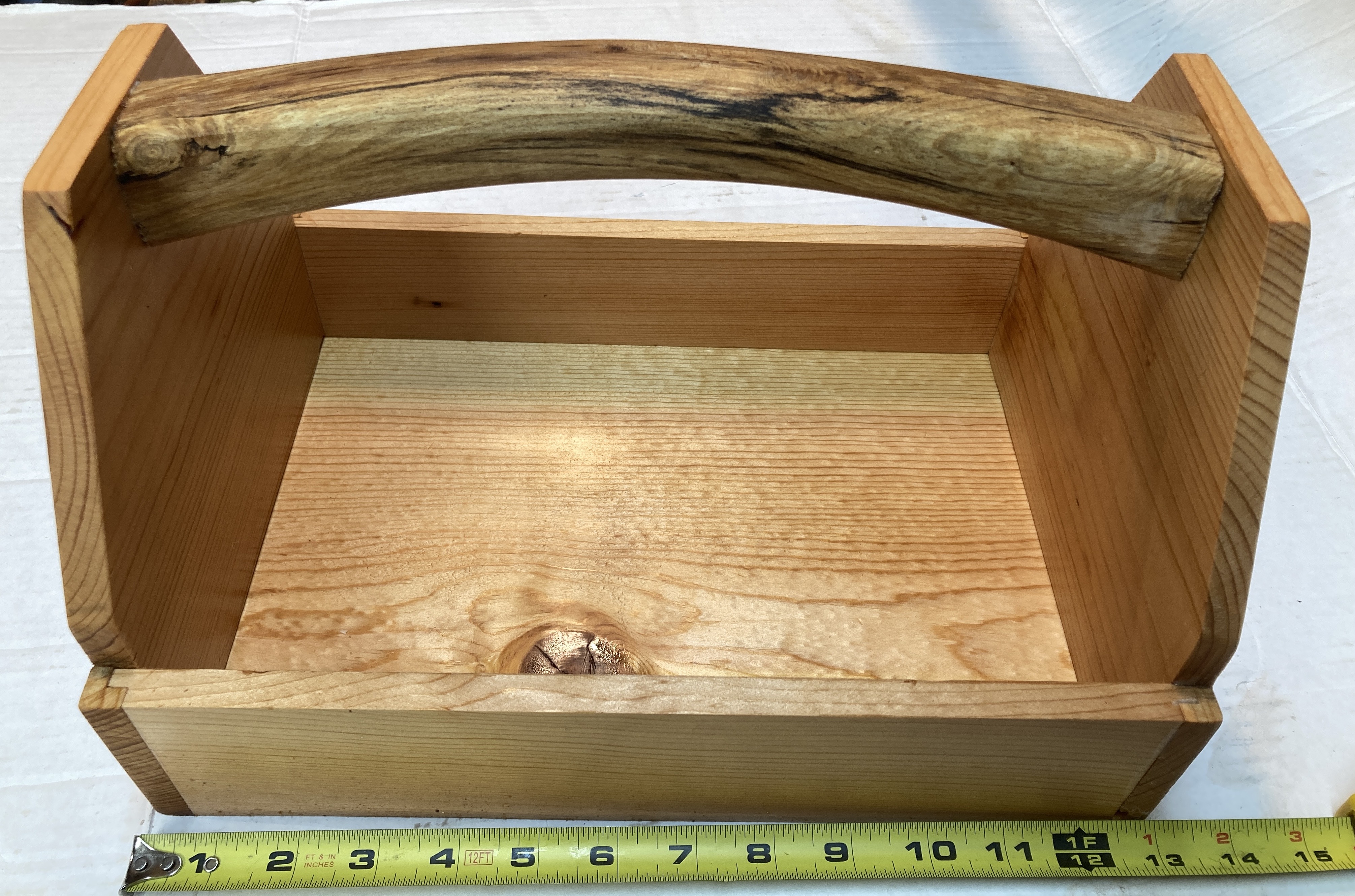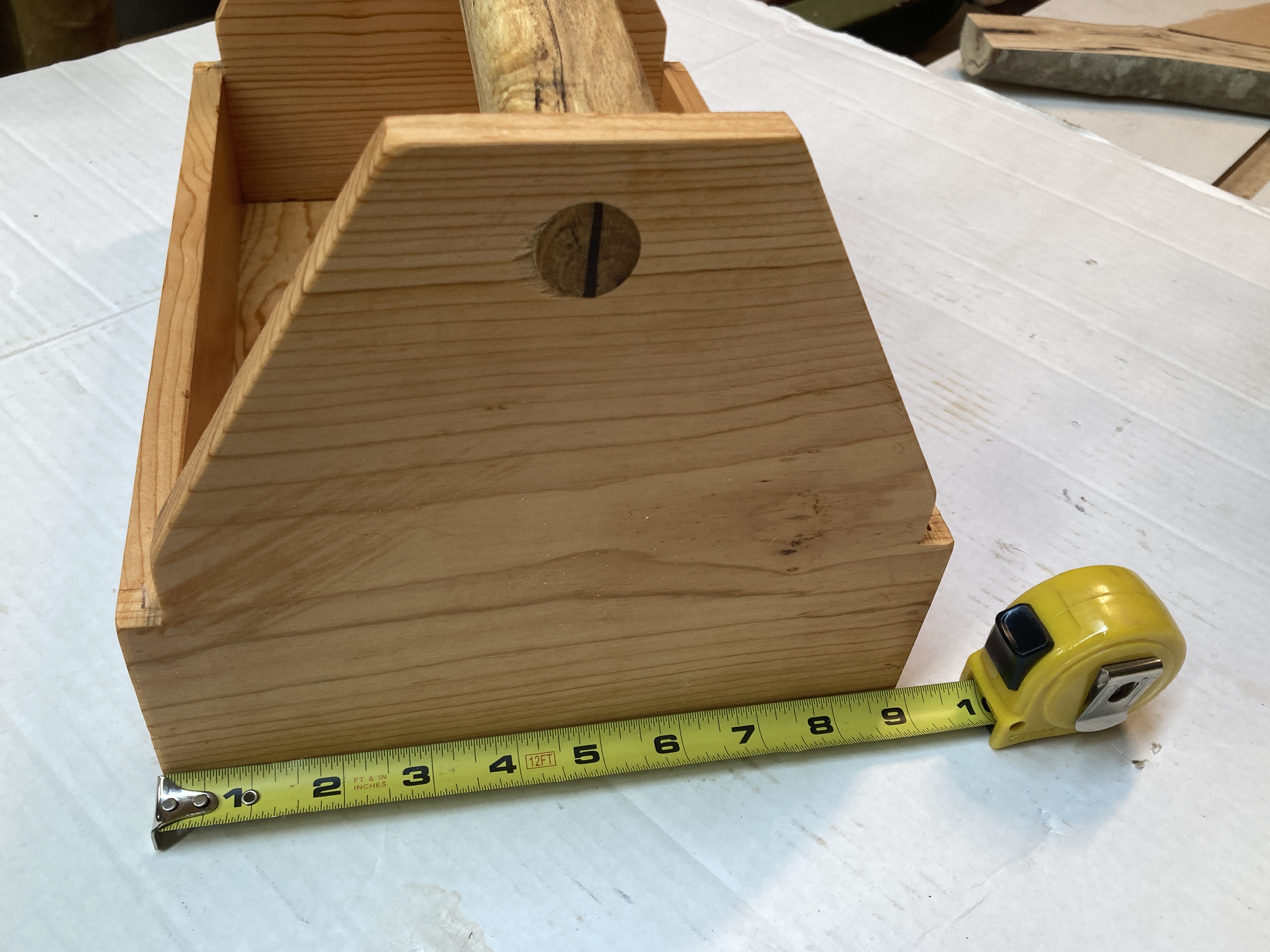 The pine is from over 50 year old shelving that my neighbor removed and gave to me. Planed the pine to 1/2" thick. Handle is a crooked branch from a beech tree that fell across a greenway trail. Stripped the bark with a drawknife and a spokeshave. Round tenons turned on a lathe.
Been wanting to make a grooving plane for drawer bottoms and made this one for this project. Iron made from O1 tool steel, heated with a MAPP torch & then quenched in peanut oil, and tempered in a toaster oven. Body is quarter-sawn beech from Capitol City Lumber.
Last bit was a removable sliding tray for small stuff like wire nuts, faucet washers, etc.