I have several countertop tools that I don't have room to mount permanently. Sometimes I need my counter clear of them when they're not being used so I have room to work. I came up with the idea of making a base for each one, then holding them down on the counter with a T-track.
The bases are just scraps of 3/4" plywood with slots on the end for T-bolts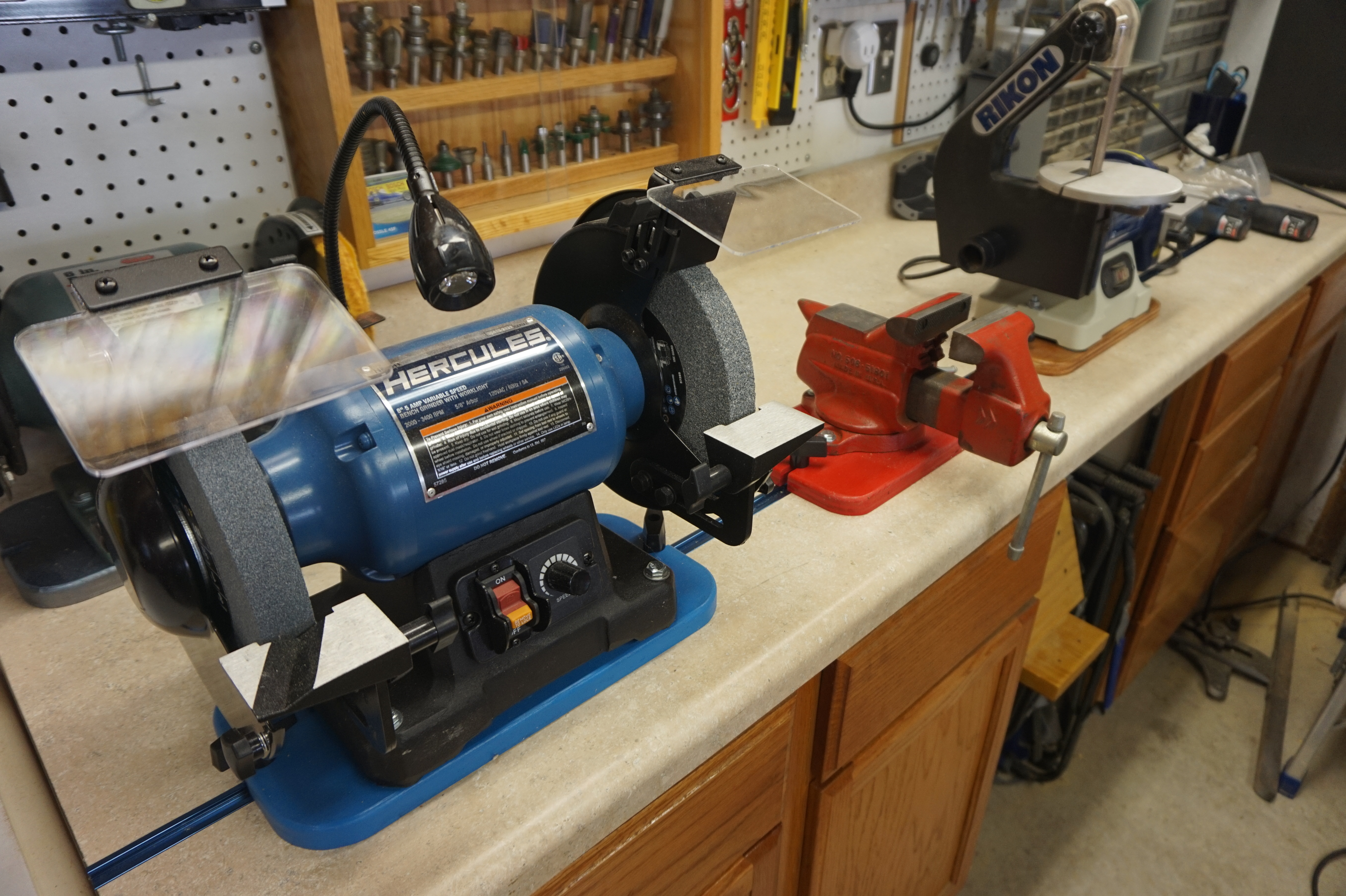 I ground an oval in the middle so I didn't have to slide the T-bolts all the way from the end.
It takes just seconds to mount or remove a tool.
Last edited: