My next project will focus on making a box or small cabinet for holding supplies related to my painting hobby. I'm in the process of brainstorming either a new idea or making something based on plans I have from a particular source or a piece that already exists that I can modify in a way that will match my needs and level of technique. I'm looking at some boxes made by Mike Pekovich, Paul Sellers, Abraham Roentgen, something at MESDA, something I saw at the Grovewood Valley Gallery in Asheville and something I made a couple years ago. In 2017 I built a small chest of drawers to go with the Dutch chest I made for my tools. Inside a door on the proper left there is a small three drawer box. By removing the bottom drawer and then moving a lever the box comes out to reveal three hidden drawers behind.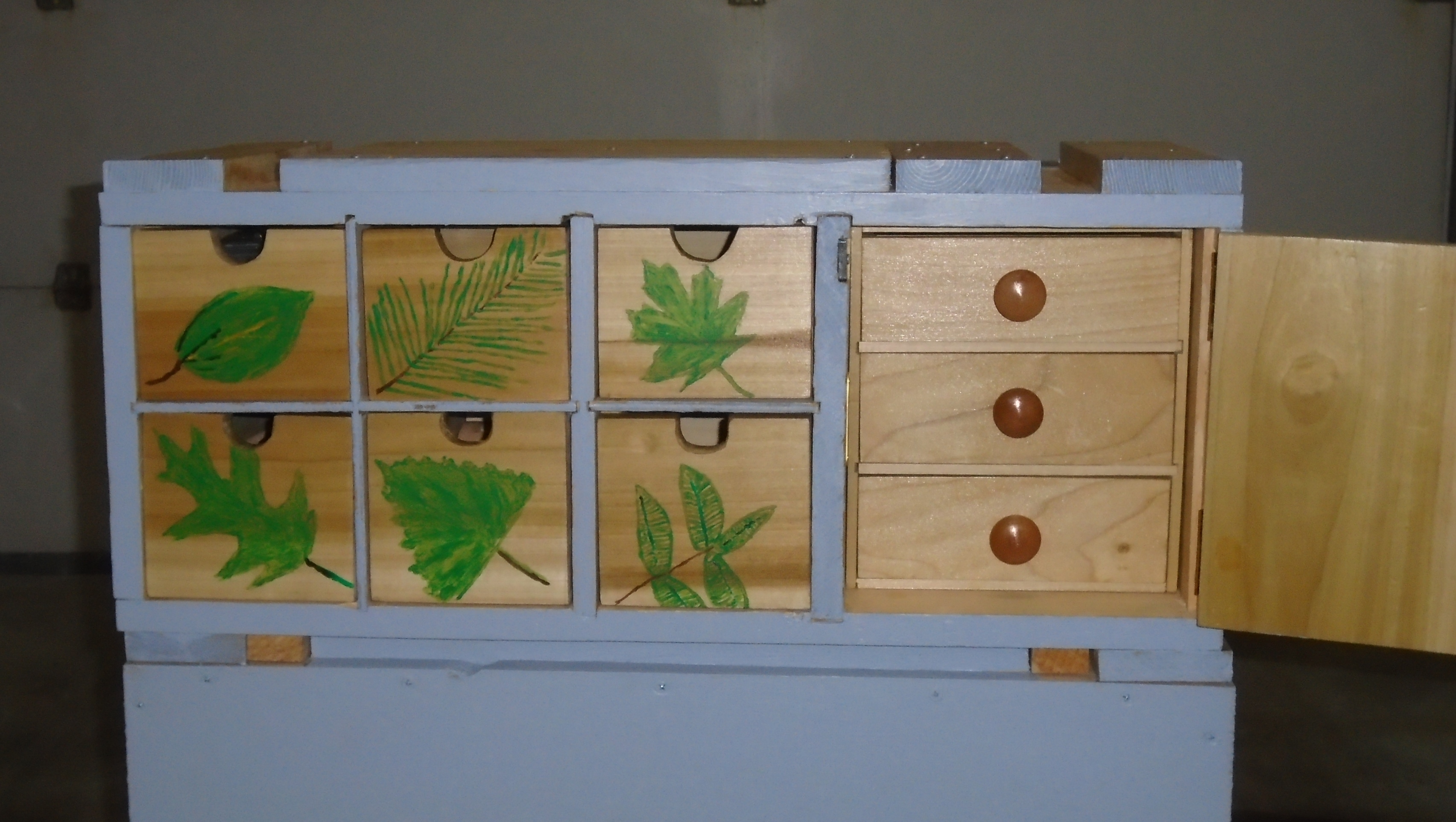 I was looking at three drawer item this last week and thought about it in terms of this current project. I brought it up from the garage and set it to work.
I took the tubes of acrylic paint that have no home and fit them into the drawers. Just by luck the drawers are large enough to hold the paint tubes which are actually different sizes. There was even room left over in the top drawer for misc brushes and sponges that aren't used as often as my better brushes that are kept in a case.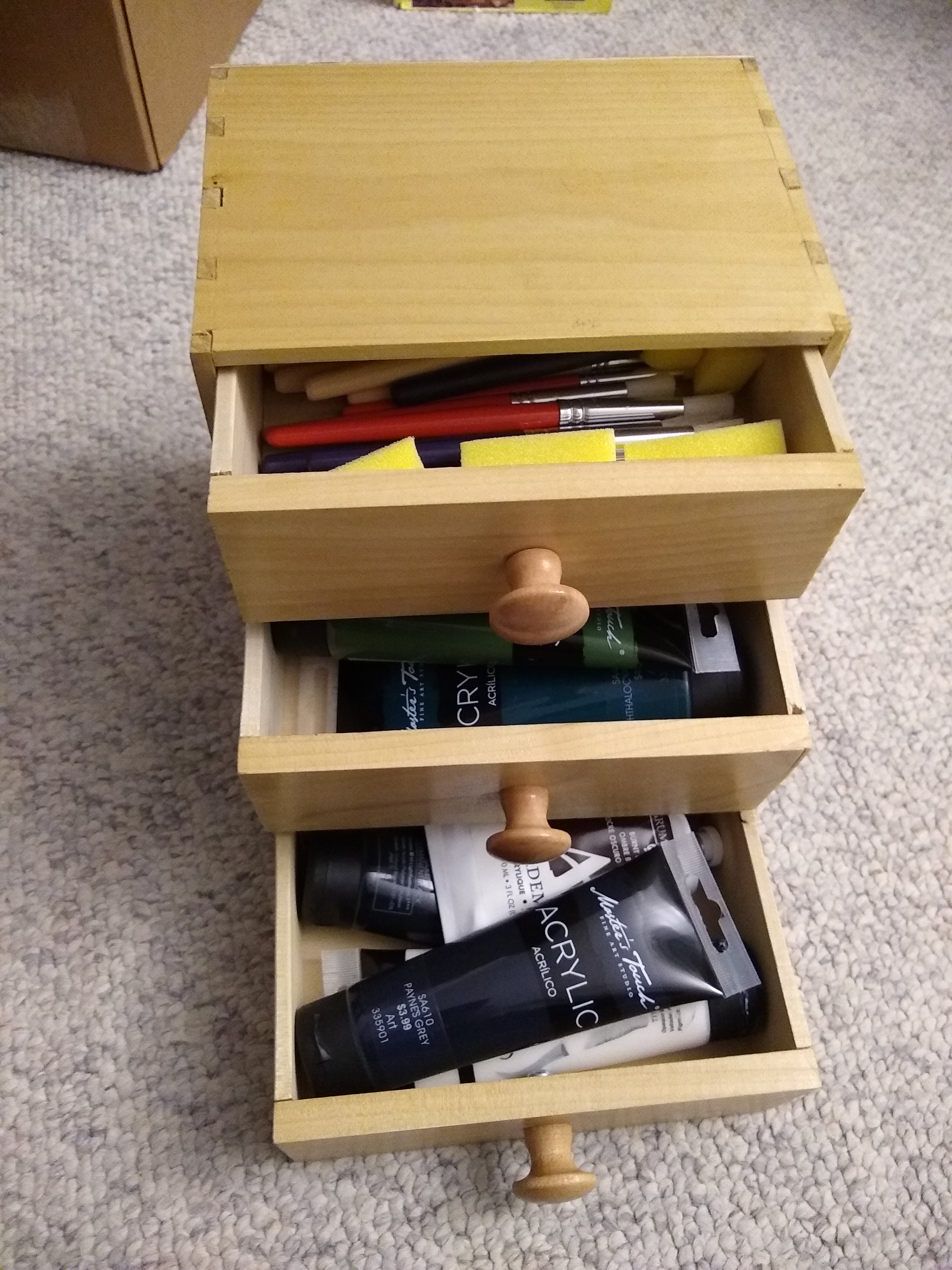 I will still make something new to house these items and possibly others, that will most likely employ some sort of secret compartment or mechanical device as is now my style. Then this stack drawer box can return to the chest of drawers it belongs in. Incidentally, there wasn't much being kept in the drawers which is why I decided to make use of it. My thought is that this was not doing what it was meant to and could fill another use temporarily rather than rushing to make something new.