Got a bullnose Preston #1355 plane from that world famous on line auction site. It took a while to come across the pond, but here is what I received.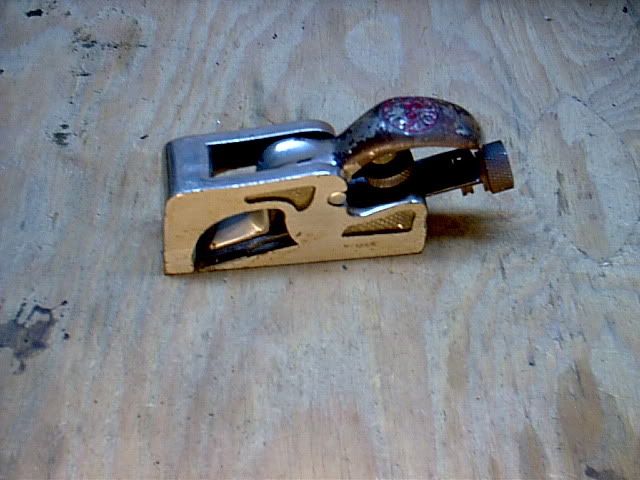 It seemed to be in pretty good shape. Nice plating, very little brown rust staining. Time to open it up.
Well, it needs some oil and the blade appears to have been sharpened by a drunken sailor. First I grind the blade square on a white wheel. Frequent dunking keeps the steel cool. Then I grind back the bevel with a pink wheel. The whole process takes about five minutes. Next comes honing on sandpaper. Then it is time to oil the plane and wipe it down.
Here are the parts after their ten minute refurb.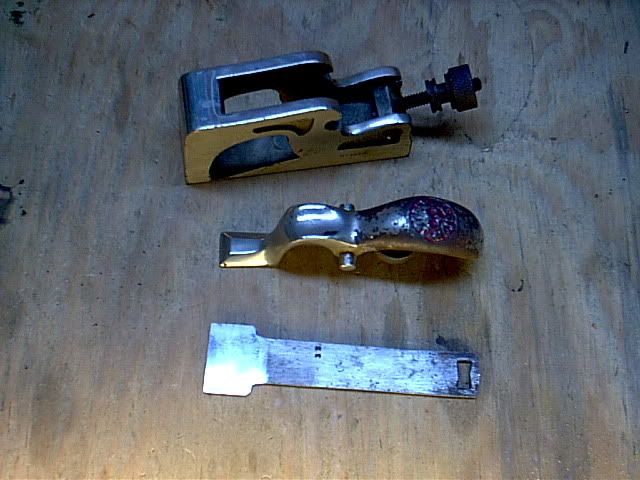 The big question, of course, is how does the thing work. Well, here are its first shavings. Pretty fluffy!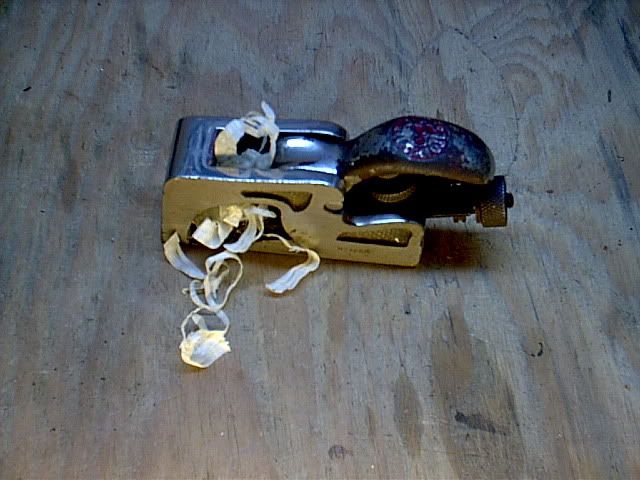 Nice plane. Fits well in hand. Solid. Looks like I have a new friend in the shop.