All,
I am making slow progress on the mantle. the mantle is going to be a box -- should be simple. Length is 9'4", height is 6", and depth is 11". The front and rear pieces will join to the side pieces with half-blind dovetails. This work is complete. The issue is the front piece has developed a 1/4" upward in the middle (see the attached sketch). I will have three doors that open on the top and, with the crook, won't sit squarely on the front.
I was thinking of trimming the front piece -- but that will leave a gap at the bottom. The other alternative: I can force the front back into "true". I plan to have two "styles (??)" that connect the front to the back at the top and bottom -- to provide stability and keep the front from bowing out. I could make the styles solid from top to bottom, force the front back into true, and depend on glue to keep it true over time. I plan to use two dominos at the top and bottom of each style.
I would be grateful for your thoughts.
Thanks in advance,
Mark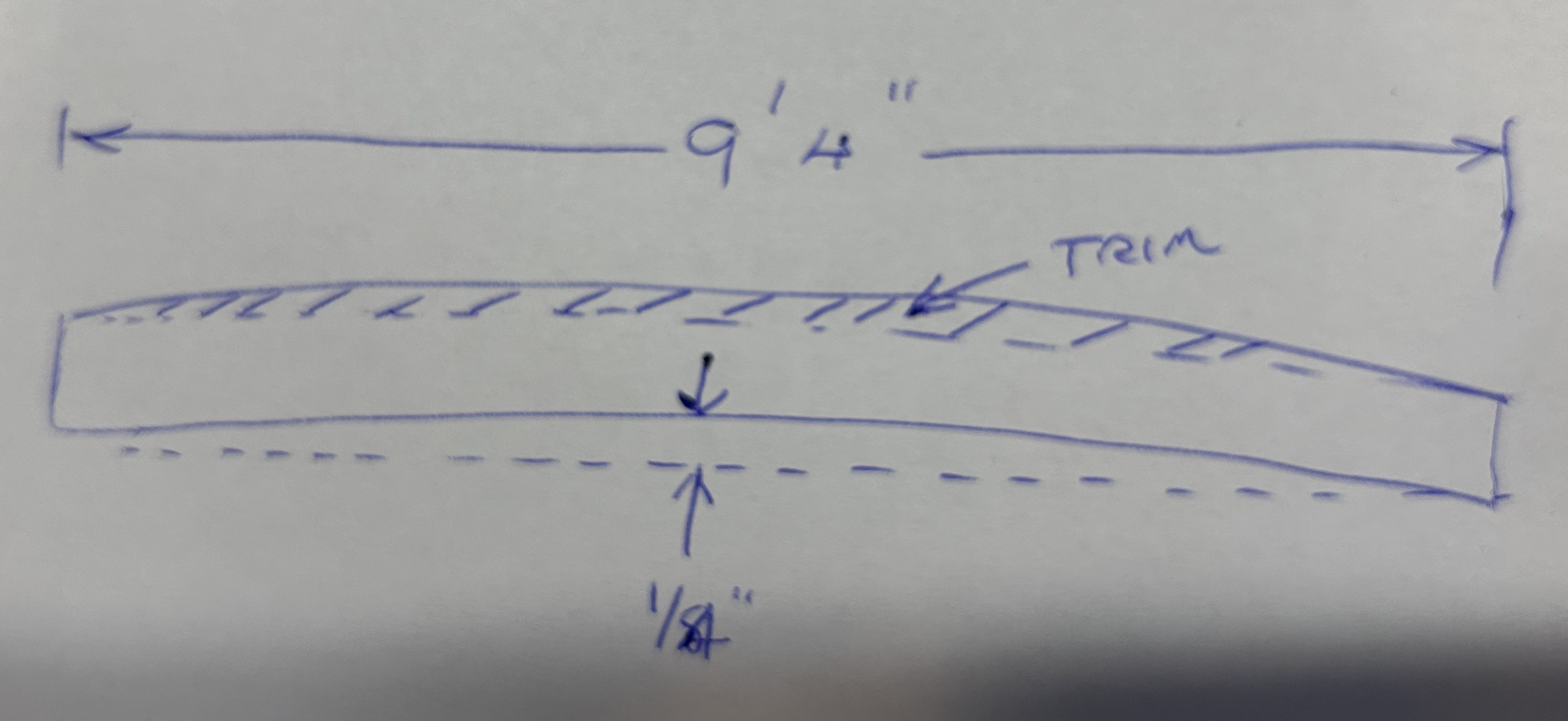 Last edited: