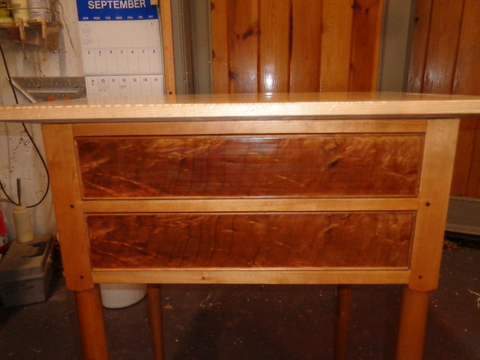 I have just glued up my legs to the sides and back last night. This effort is to build a walnut version of the table done last year in cherry. Questions came up about the process of the build and there is no place to host a "how to" that will remain for others to see how something is built.
The last table(cherry) was bored out mortises and the shoulders were squared with a small chisel. This time I elected to see if just chopping them is more time consuming. Since I built the first table, I bought a set of the Narex mortise chisels during the trailer sale. I already have several good quality mortising chisels but the price was low so I bought them. Feedback on the 5/16 and 3/8 chisels: they are a very good value for the money. They are offered as sets of 5 or 6.
Once you scribe your lines, you can really go with a dedicated mortise chisel. I have never owned a mortising chisel attachment but the ones I have used still require chisel work to get them the way I like the finished mortise. Just me.
I have several ways of getting my tenons done but that is for another day.
I am not visiting the site quite as often as in the past so if you have questions I'll get back to you at some point.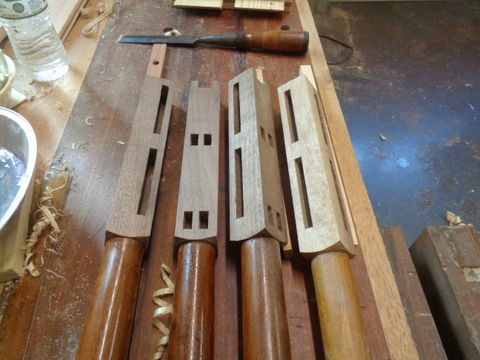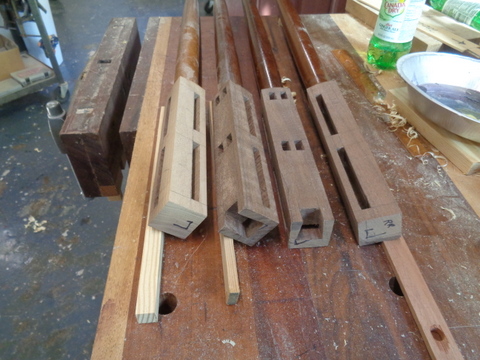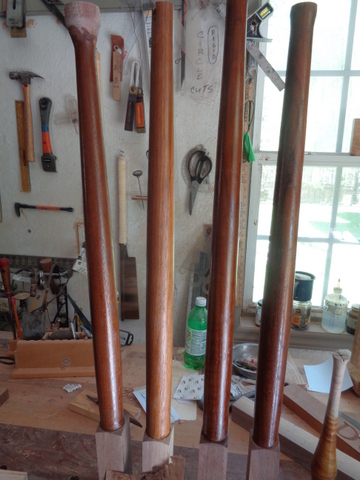 Last edited: