1. Black anodized pulls. 2 sizes. Looks like 1-1/2 and 3 inch. Same profile. Includes matching screws. 7 small and 8 large. $30 for all.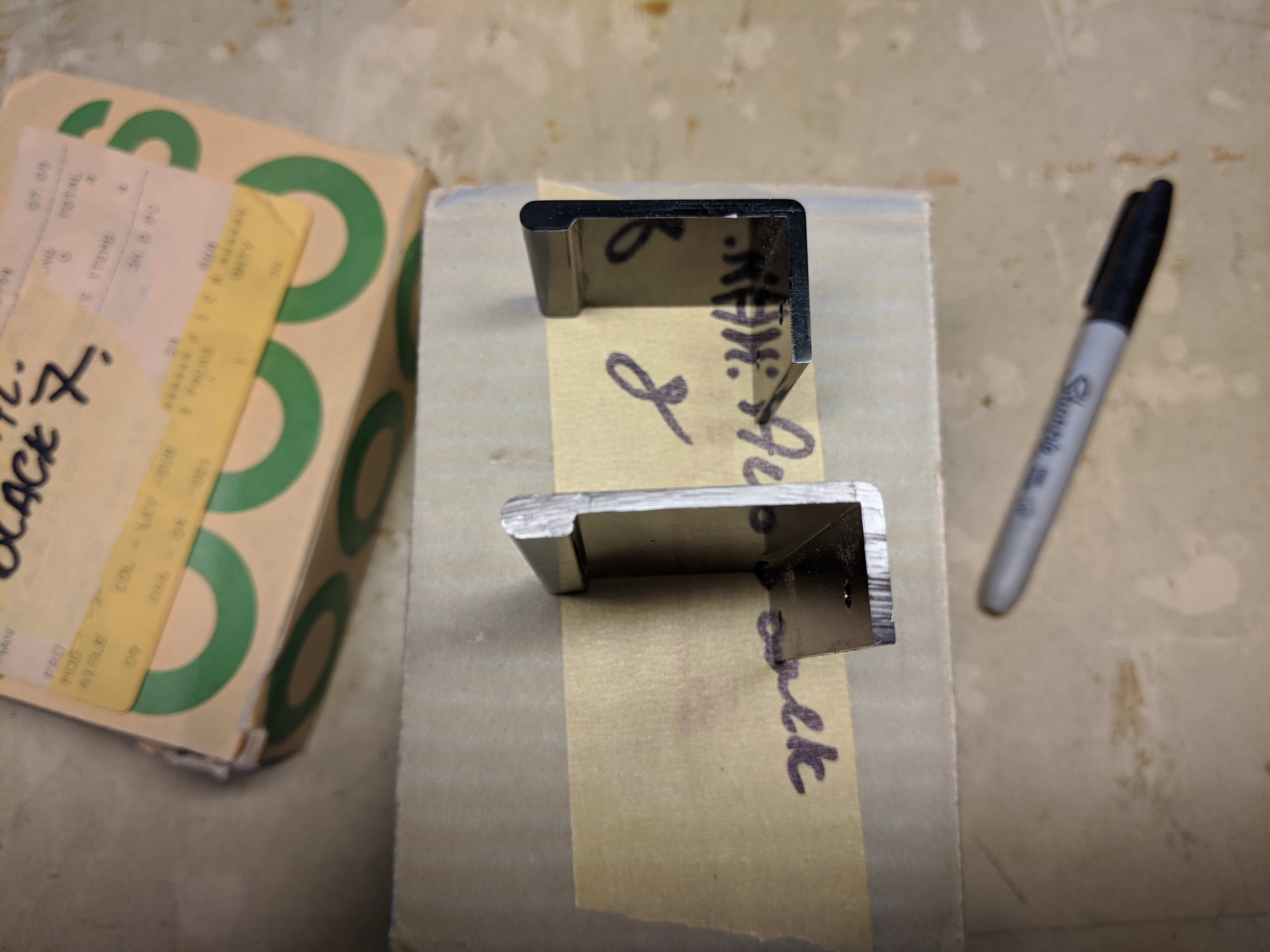 2. Hafele tapered aluminum leveling feet. Dusty! Made in w. Germany, feel old yet? $40.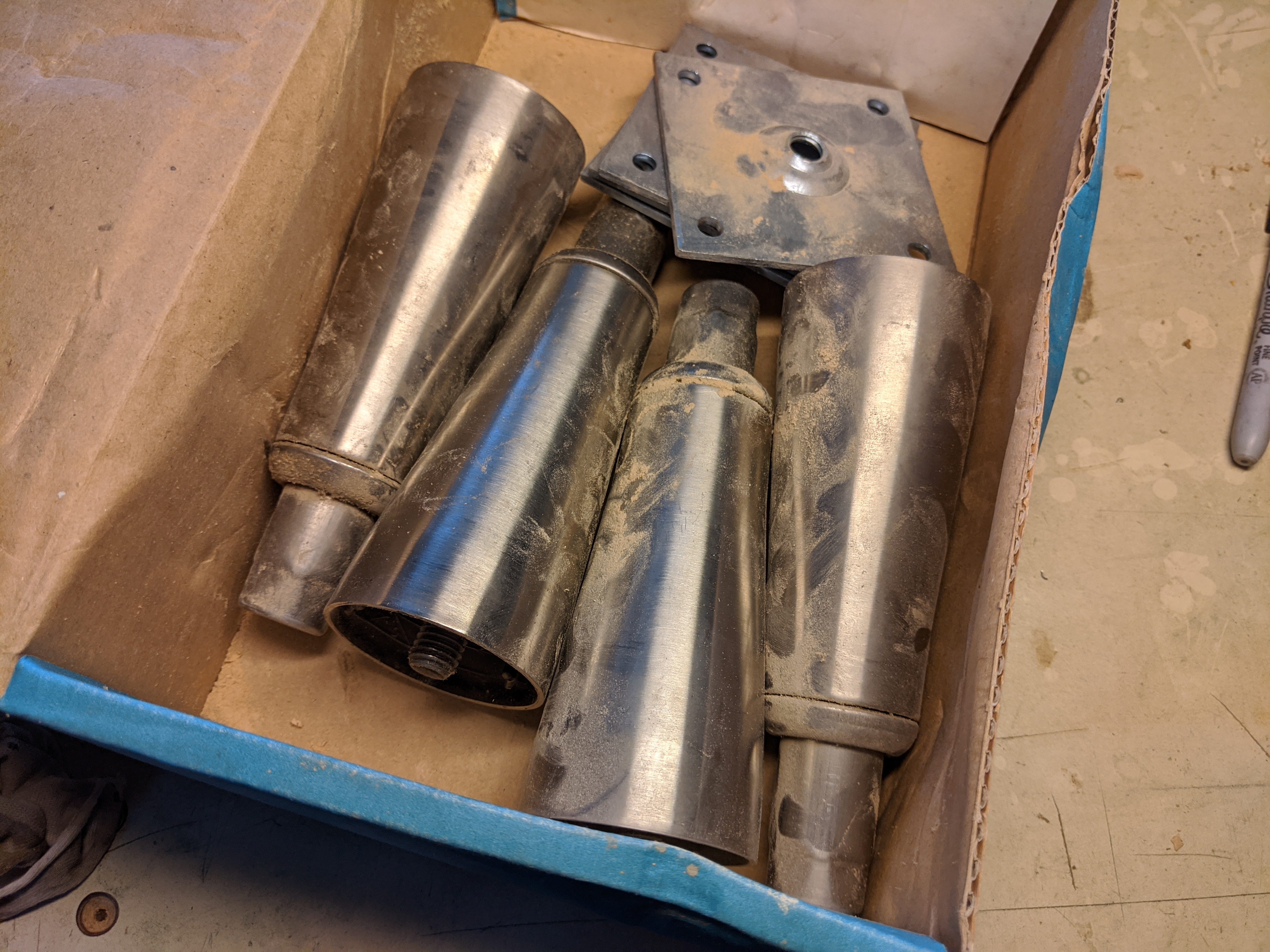 3. Pre finished maple pegs. They're for some weird drawer organizer system. I think they'd make cool legs. Have 8. $10 for the lot.