On Steve Cole's recommendation I bought a Fein dust extractor. It's the smallest one, right-sized for my small shop. I wanted to make it two-stage and have the lowest overall footprint and height possible.
I bought a Ridgid Dustopper a few years ago but never got around to making a cart to use it with my Ridgid shop vac.
Here's the finished product. Nice and compact, much smaller than the Ridgid and waaay quieter.
It's just two pieces of 1/2" plywood glued together. I traced around the top of the machine and cut it on the band saw, then hit it with a roundover bit. The "ears" serve as handles.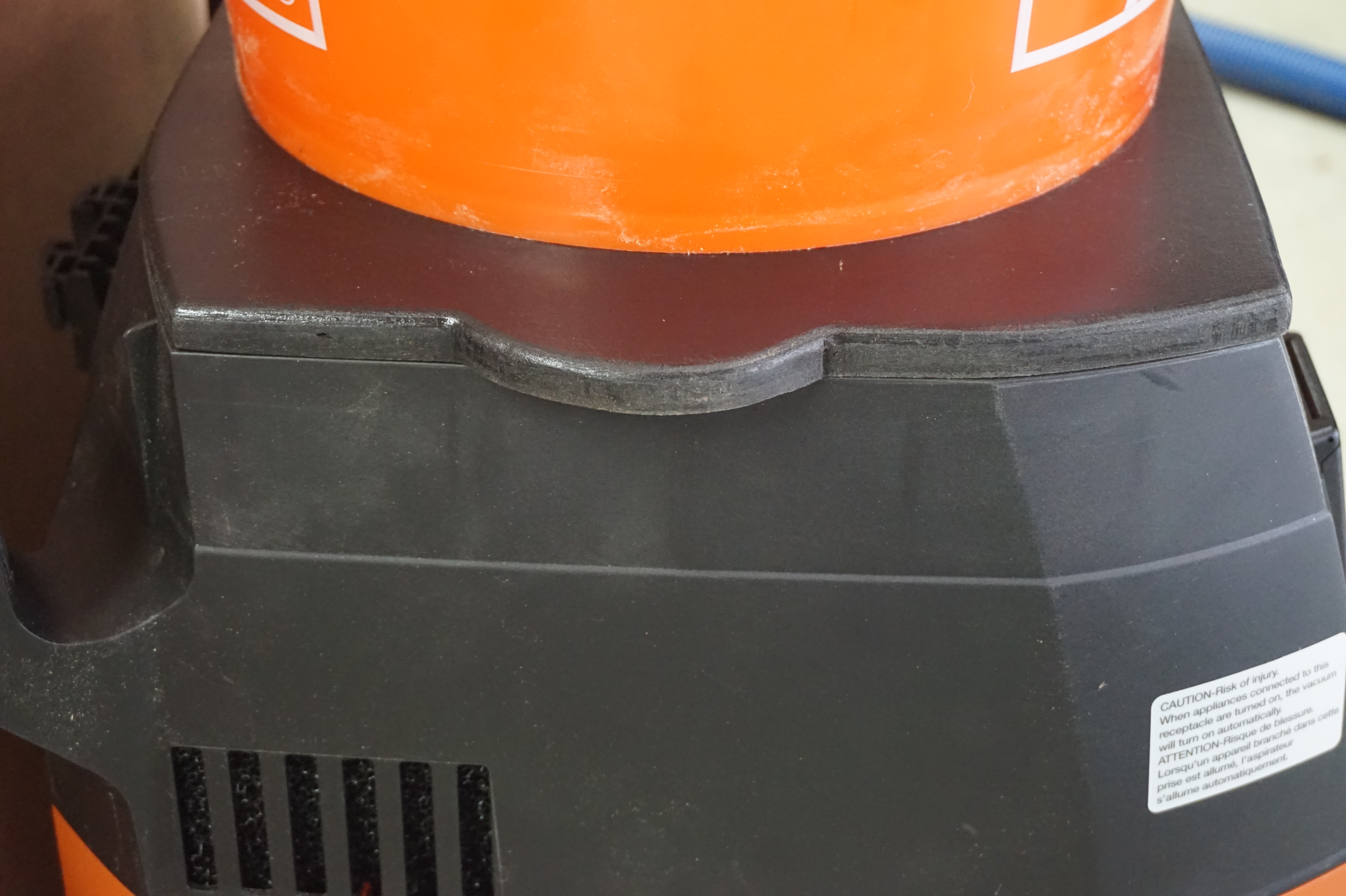 There is an inner lip formed by the second piece of plywood. It's a nice fit, but still seemed too "tippy," so I also added dowels that fit into those screw access holes for further stability. It lifts out easily.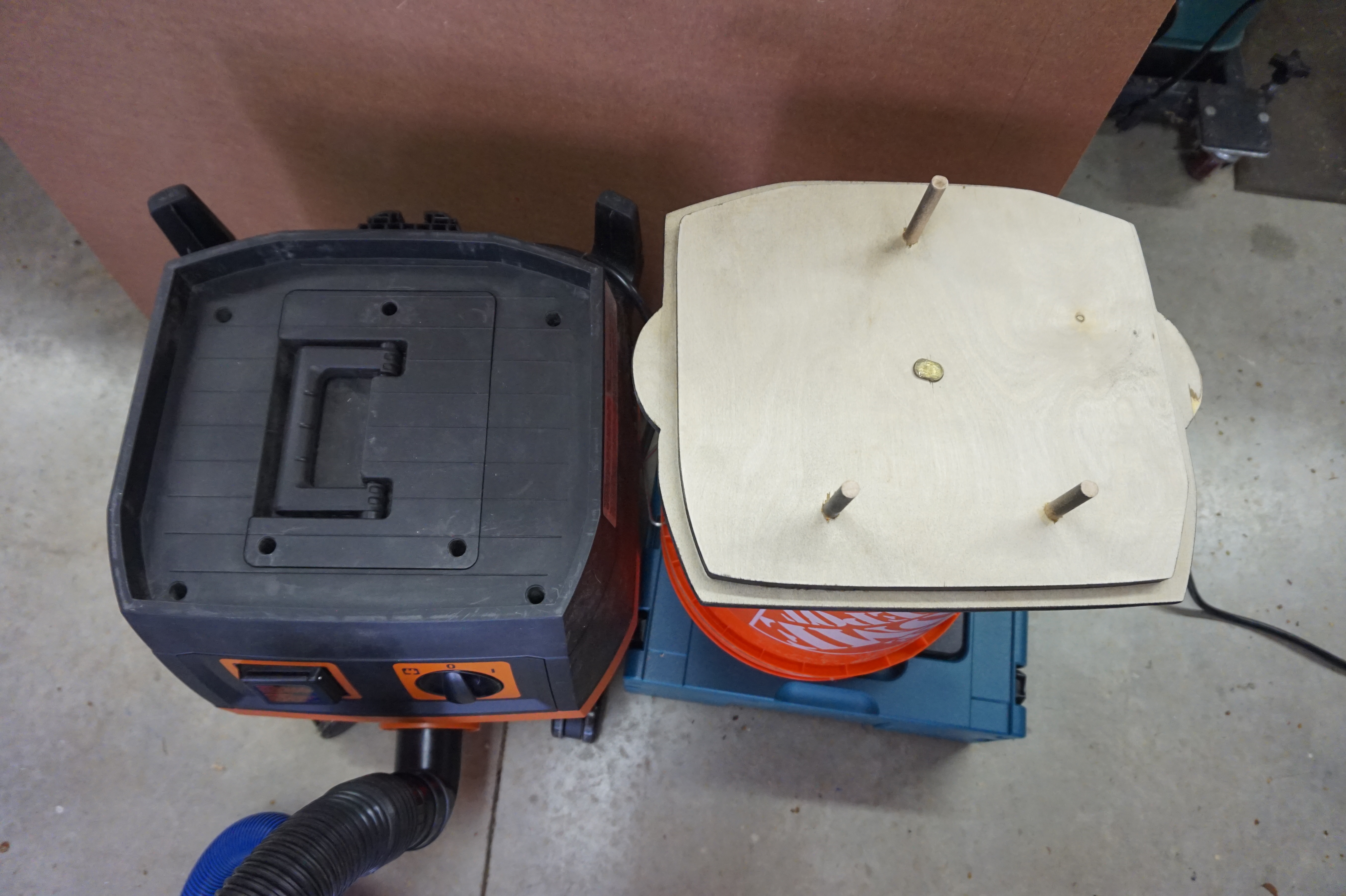 The bucket is held down by a single T-track bolt and a wing nut. The round piece of 1/2" ply acts as a giant washer.
It's very easy to empty. I put a small trash bag over the bucket, hold onto the bag and the ears simultaneously, flip, and voila. Done.
I'm shopping for a stronger bucket. The dust extractor collapses the Home Depot bucket if anything blocks the nozzle for a second.
Last edited: