My Bobcat needs a new seat.
On eBay, I put three of the lowest priced + shipping into my cart. All the same UPC number, but three different sellers. Let's wait a few days and see what happens. See if I get any offers or better pricing options.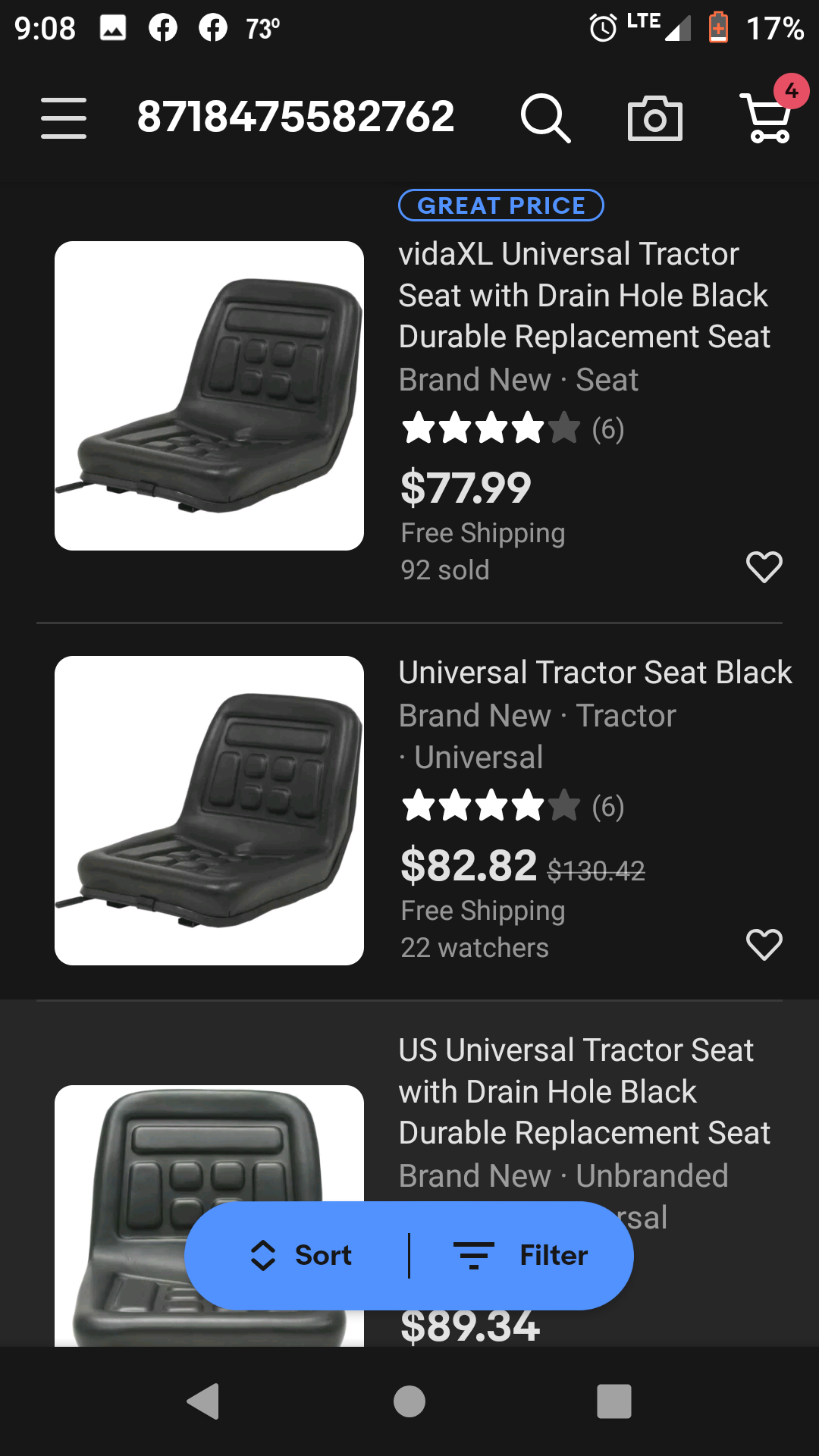 After three days I get an email from eBay. Boom - there you go!
$77.99 reduced to $59.00
. Can't beat that with a stick, now can you? Now just place this lowest priced item in your cart and delete the other three and purchase only the lowest priced item.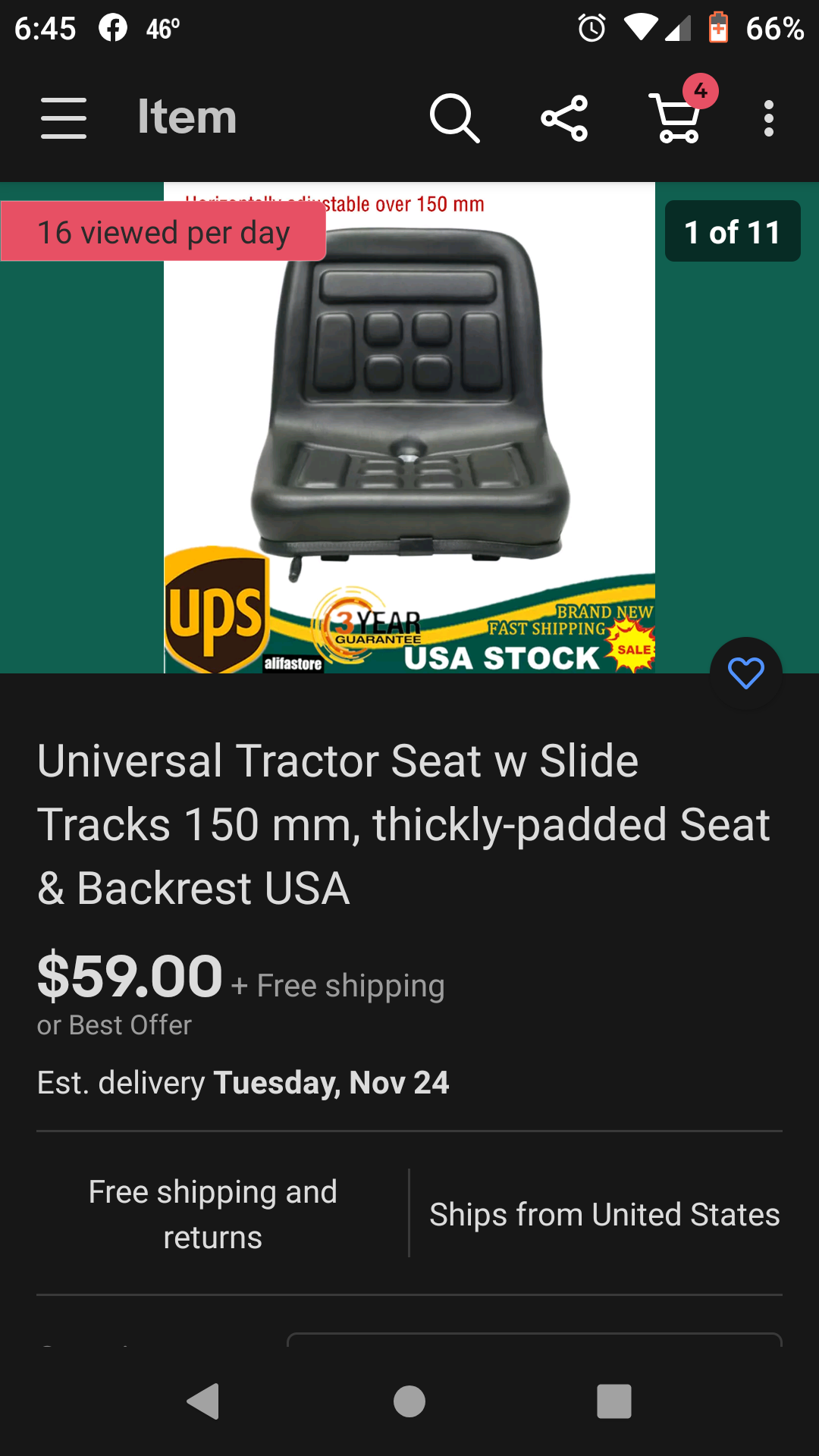 And... within 3 days UPS shows up. There you go again... Boom,
26.75% saving
off the lowest price from when I added to my cart. Signed, sealed and delivered.
I highly recommend you try this tip,
unless you don't like saving money.
The brand new universal tractor seat is about the same size as a folding chair, but without legs ofcourse.