Hello all,
I have a California Air Tools model# 10020C air compressor. It's six years old and, until today, has given me excellent service. Today, it started tripping the circuit breaker every time I tried to start it up. I may know a little about building harpsichords, but when it comes to machinery, I know nothing. There is no service center that I can find in my area, and I can't be without it for the time it would take to have it repaired.
So I decided to buy a new one instead of trying to have this one fixed. I ordered the same air compressor (10020C) from California Air Tools as I was very happy with mine for the six years I've had it. I have no idea why it's tripping the circuit breaker - it could be something as simple as a start capacitor (whatever that is) or any one of a number of other possibilities.
I am loathe to throw it away, so I'm offering it for free to any NCWW member who is interested and capable of fixing it. If you're interested, please PM me. I'm in Chocowinity, NC, about 1/2 hour east of Greenville.
Here's a photo of the compressor.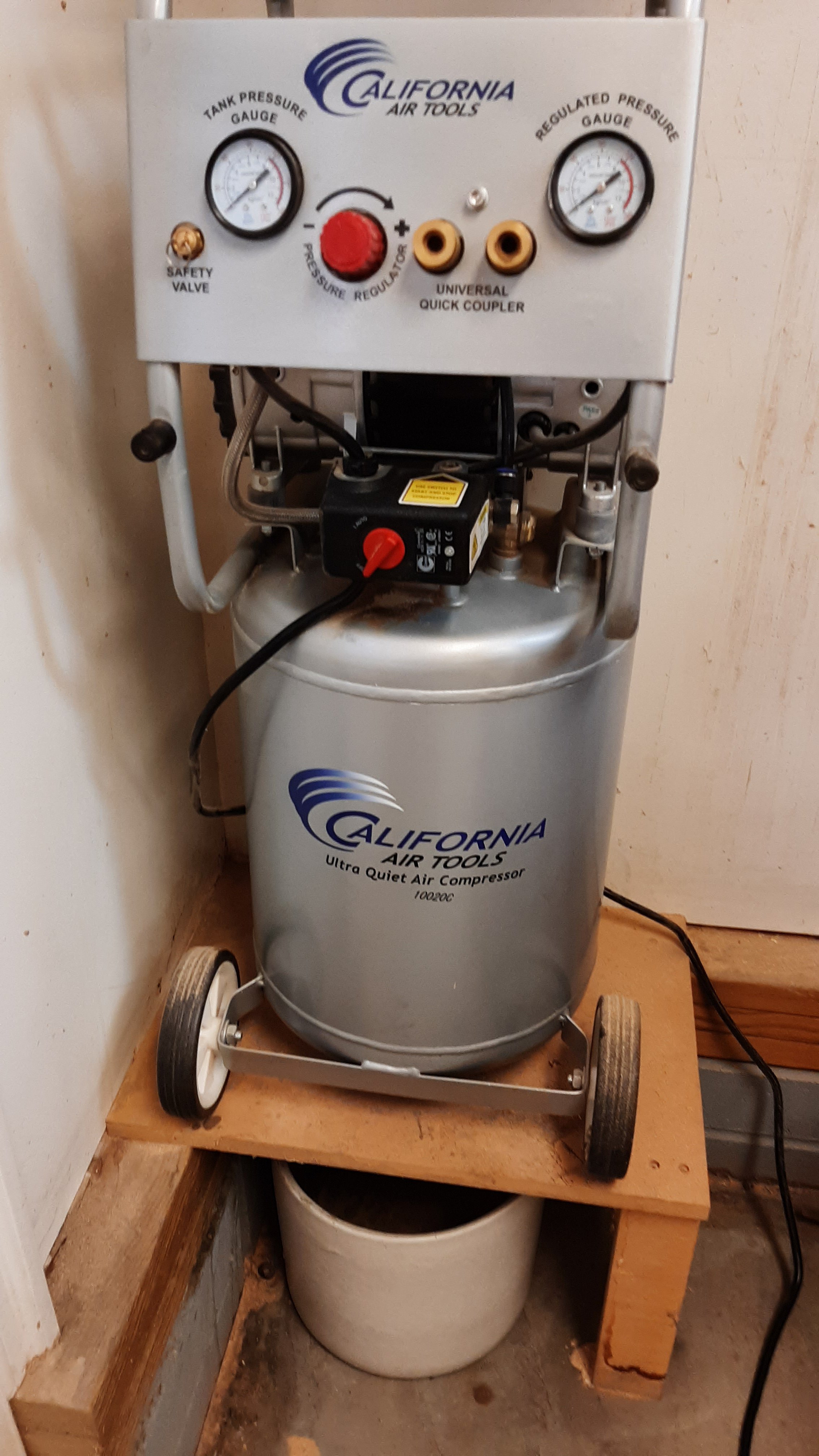 Thanks,
Ernie
Last edited: