I stumbled onto an ad for a blind nailer/chisel gauge and am intrigued. The concept seems simple enough, chisel acts kind of like a plane, takes a slice of wood off and the wood sliver is then glued back in place.
How well does this work in practice? Is this a tool that died out for a reason or just something that was to to other options?
I'd like to try one, but not willing to gamble the nearly $100 eBay price (newer veritas version is less, but Stanley 96). I found a seller in the UK remaking them, but the price seems too good to be true.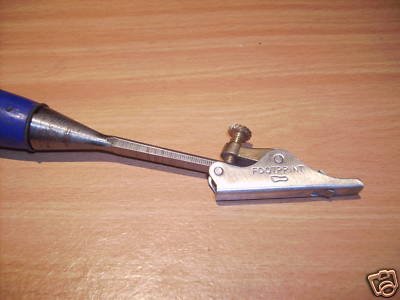 TO MAKE A BLADE SIMPLY SHARPEN A SMALL PIECE OF STAINLESS STEEL AND. TO USE RUN THE PLANE ALONG WOOD, WHICH WILL RAISE A SMALL SLIVER, THEN WHEN. INSERT TO USE AS A NORMAL PLANE, OR USE AS SHOWN IN THE PICTURE WITH A.