These are called black irises.
When the flowers wither and die they will stain your fingers if you pull them off. I cut some off and stuck them in a jar. Then I added some mineral spirits.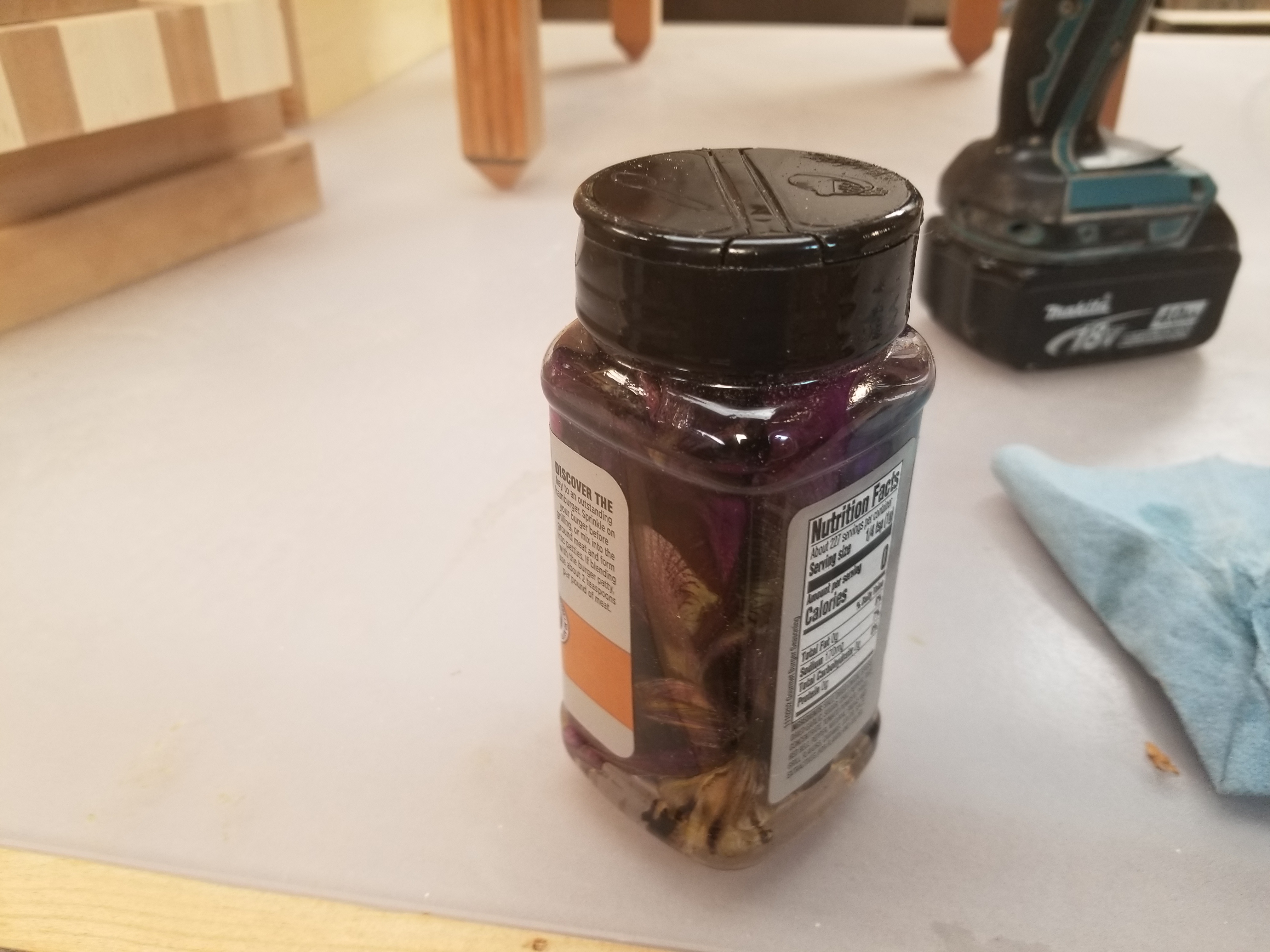 DNA might have been a better choice but I'm out of that today. I'll let them soak for a few days. Will try DNA later. Then I will crush stir and strain them. My hope is this will produce a purple heart stain. Stay tuned.