I picked up a Penn State 2 1/2 hp dust collector from a fellow downsizing....looks to be in good shape...sounded ok when he plugged it in, and sucked pretty strongly.
It is labelled 110/220v on motor. He said he originally plugged it into a 110v outlet and it ran as he expected. Then he moved his shop and wanted it to run on 220v so he just cut off the original plug and spliced this on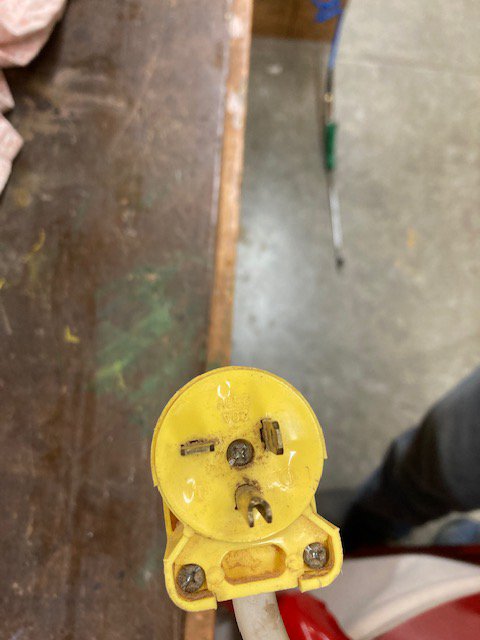 Then he plugged it into a suitable 220v at his new place and it ran just fine. He says he did NOT change any other wiring in the collector. That didn't really make sense to me.
Here is the motor schematic and wiring as it was when he most recently ran it.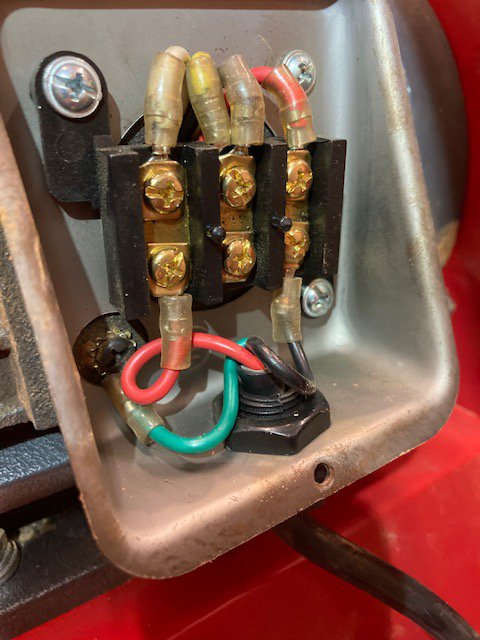 It looks to me to be set up for 220v...do you agree?
I will prolly run this as is, but I do have plans for a sanding station set up and may convert it to 110v.
What changes would I need to do to make that happen? Just reconnect the black and white at the top and the red and yellow at the top?
Sorry for my ignorance, but I know advice from you folks will help fill in the missing info.
Thanks for any advice.