I've seen it but just couldn't wrap my head around it.
That is, until I routed miter slot extensions into my outfeed table (its not installed in photo) and found out after the fact that the router must have slipped a bit and I routed a little of the cast iron.
The reason I mentioned this is I have two tablesaws. One is a 3HP and the other 1 3/4, but since they were the same manufacturer, I assumed the miter slots would be the same distance apart - WRONG!
There is actually just under 1/32" difference. Which is a pain because 3 different sleds I use are not interchangeable.
When I get up the nerve, I'm going to try routing one slot. Of course, that's going to make one slot wider so I'll do the one on the right. I don't use my miter gauge on that one.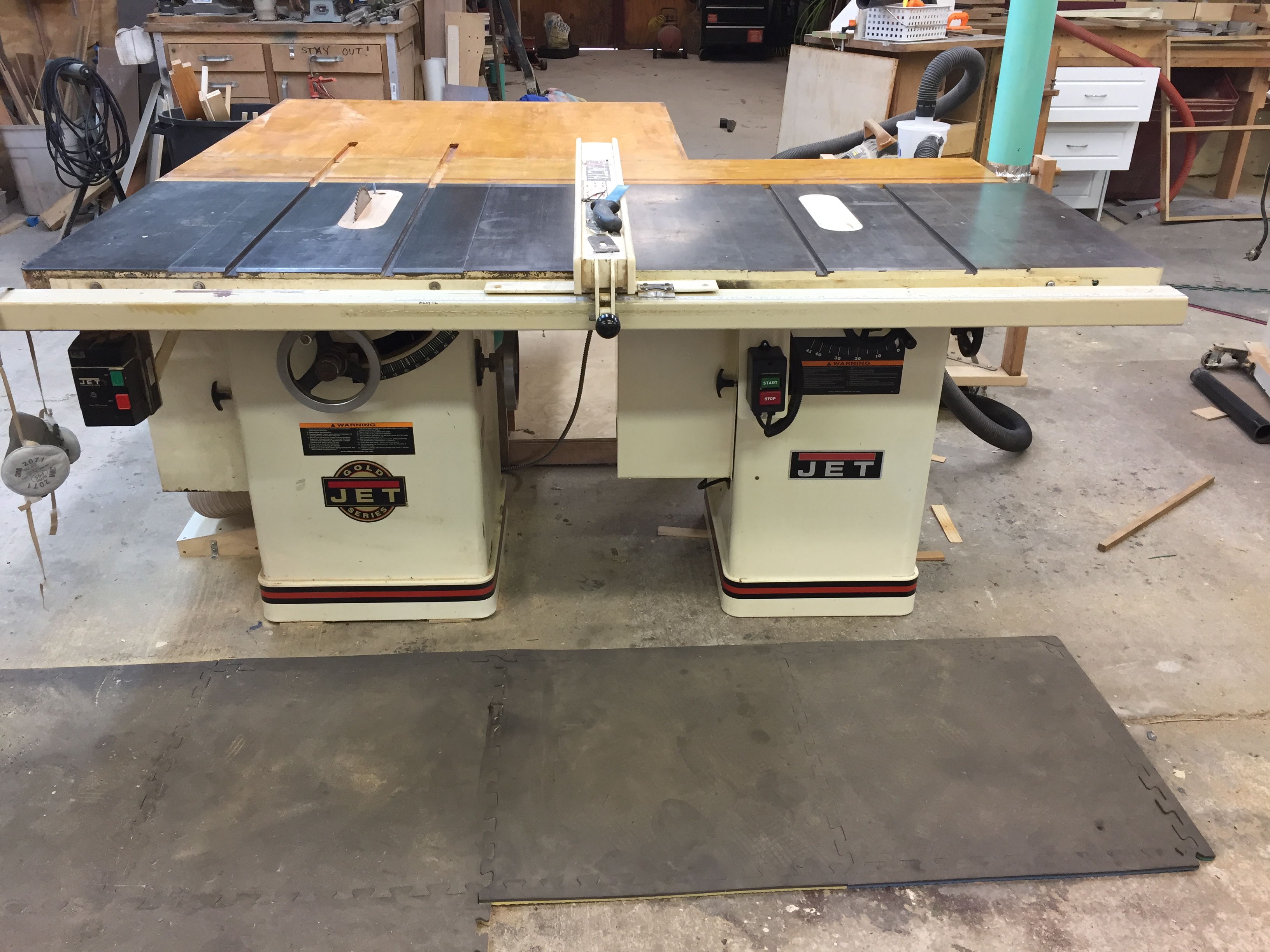 Last edited: