Spring Shop Cleaning – For Sale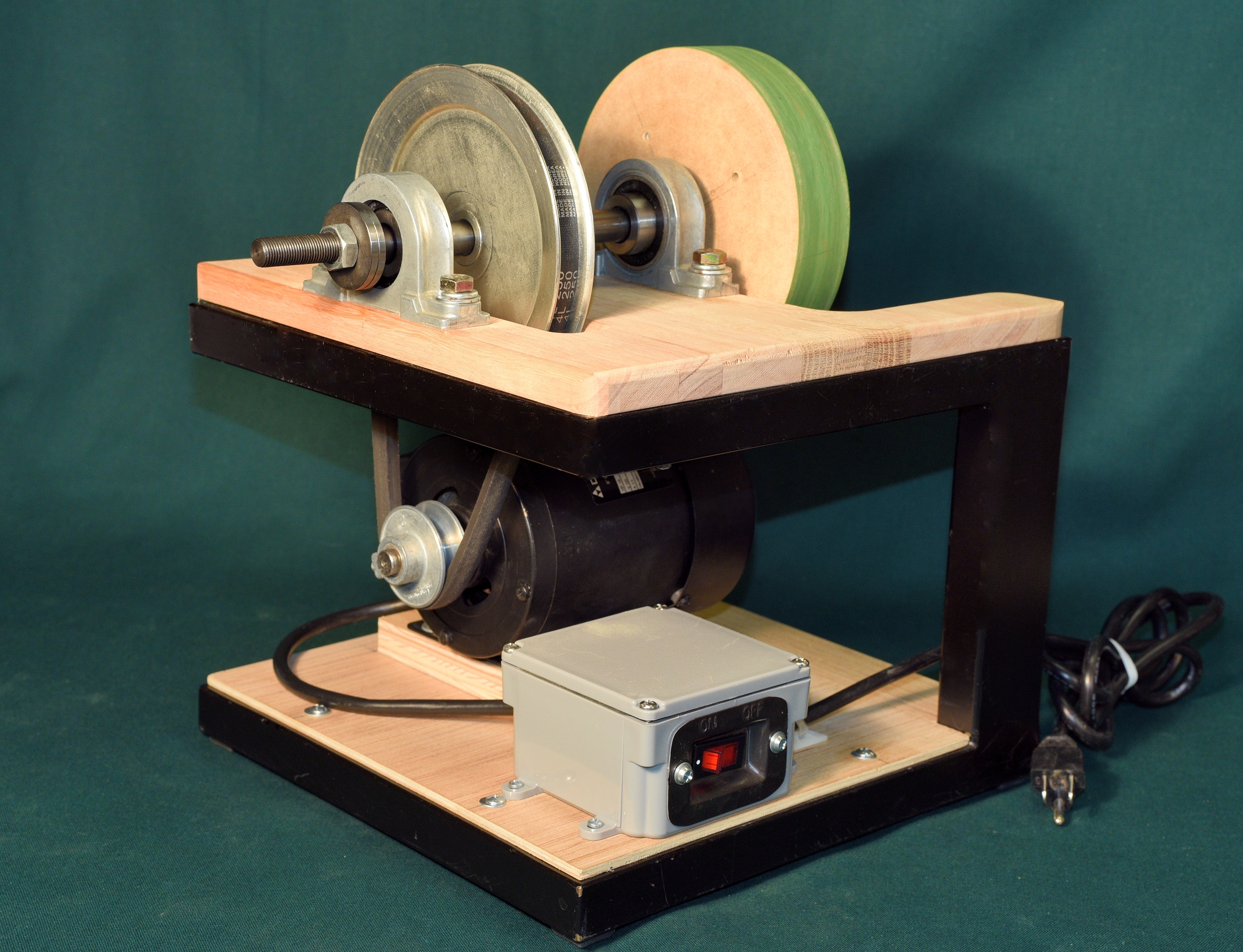 Perhaps you can finish what I started. Maybe you can use these new parts to achieve a different and superior outcome.
A (new) Lee Valley sealed ball bearing double-ended mandrel and a (new) ¼ hp 1,720 rpm Delta (8" drill press) motor are at the heart of my uncertain vision of a slow-speed carving tool honing station. The 12" (long) mandrel shaft is threaded on both ends with 1/2"-20 RH and LH thread with four 1.5" diameter machined flanges. The steel U-frame is a ridged, commercially-made speaker stand. A large Northern Tool upper pulley and the 2.0" lower pulley (as supplied with the mandrel) combine for a final shaft speed of approximately 575 rpm. The mounted honing wheel is shop-made MDF. It could be truer. The open mandrel is ready for a profiled, hard felt, wire, leather or whatever wheel suits your needs.
My cost in the motor (which I bought well-priced), the ball-bearing mandrel, pulley and belt is $135, but I'm never going to be a carver and I will entertain a survivable offer.
Ed