Selling my Unisaw with both extension wings and 52" Bieseymer fence. This was a complete restoration with new arbor, bearings, cabinet paint (inside and outside) and underside of table and wings painted. The Bieseymer has been powder coated, well cause I thought it was cool. The table extension is functional but needs tuning for production work.
The original 3 phase motor (available) was replaced with a 4 hp Lesson motor. The 3 phase starter etc. remains but have been wired for single phase use, i.e., it is easy to go back to 3 phase with a motor swap and new heaters. Saw is on a ShopFox roller base. Includes a miter gauge (may have two) and a tenon cutter. Forrest blade installed and I have several entry level blades that need sharpening if wanted. Table top is not pristine but fully functional.
I made a dust port to replace the dust cover. The original dust cover is also included and painted front and back to match the cabinet. I've added dust panels inside the cabinet to direct dust to the port. I fabricated a motor cover and use a spring clamp to hold it closed. I have a homemade splitter installed and may have the factory plastic blade cover and spitter somewhere to be discovered - don't count on it. Power cord and switch wiring all updated. Switch wiring routes through conduit mounted outside the cabinet. The factory routing of wires inside the cabinet just didn't work for me.
If you don't see what you want to see, I can take more pictures. If you want to test drive let's schedule something.
Cherry vase does not convey (negotiable).
Listing at $925 pickup in Greenville NC.
And
, I will entertain reasonable offers.
As they say on Forged in Fire, "This saw will cut. "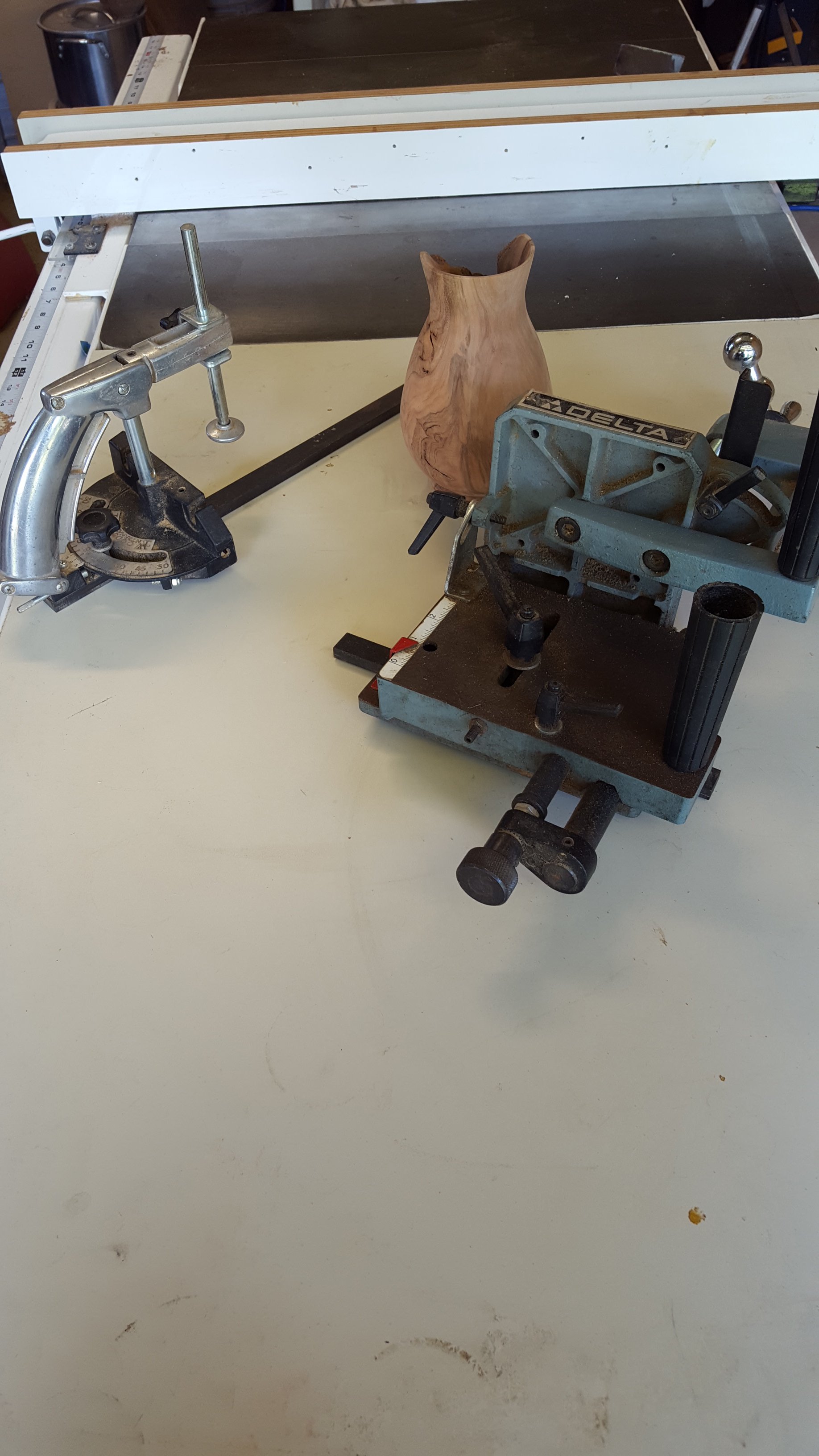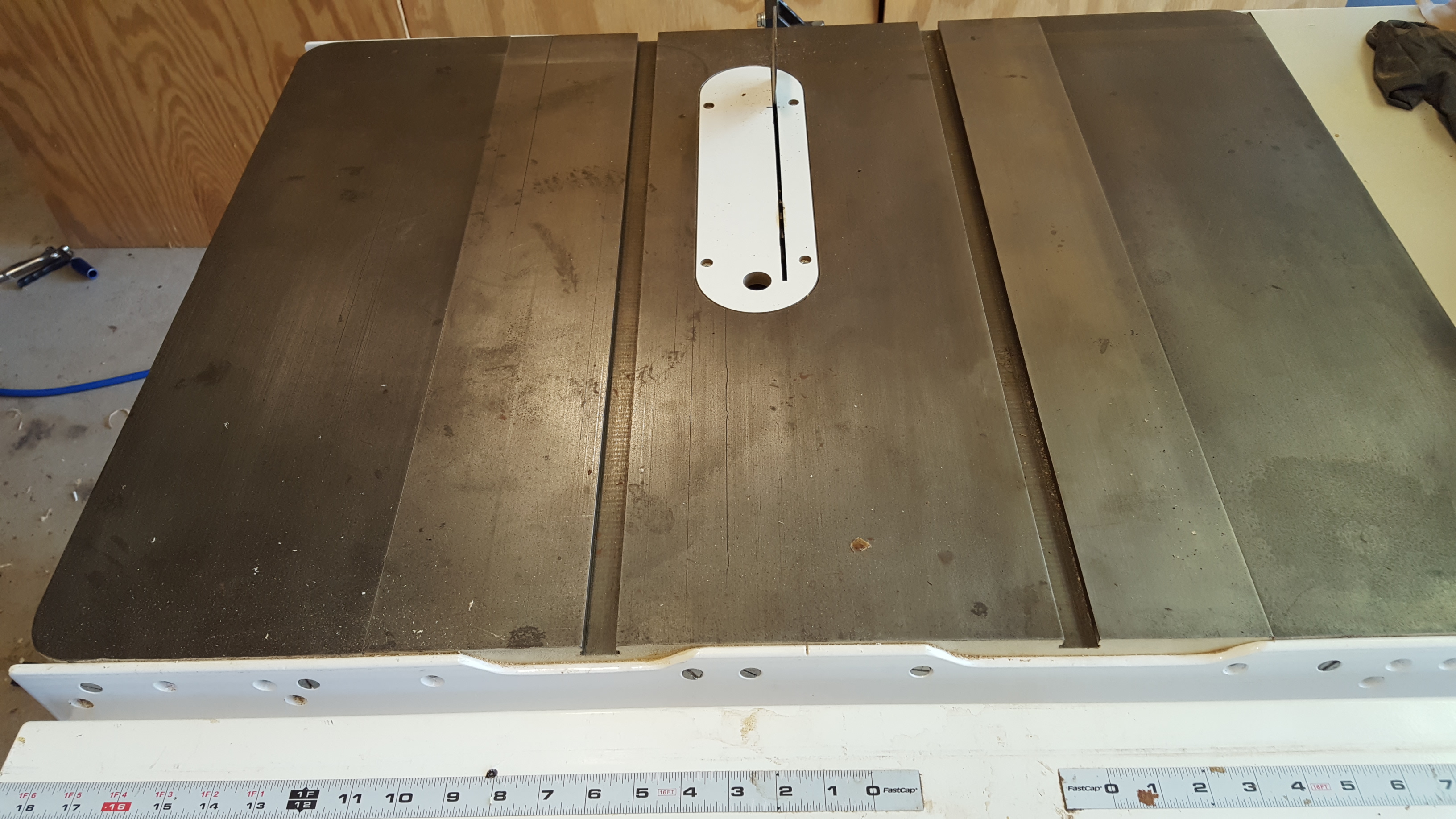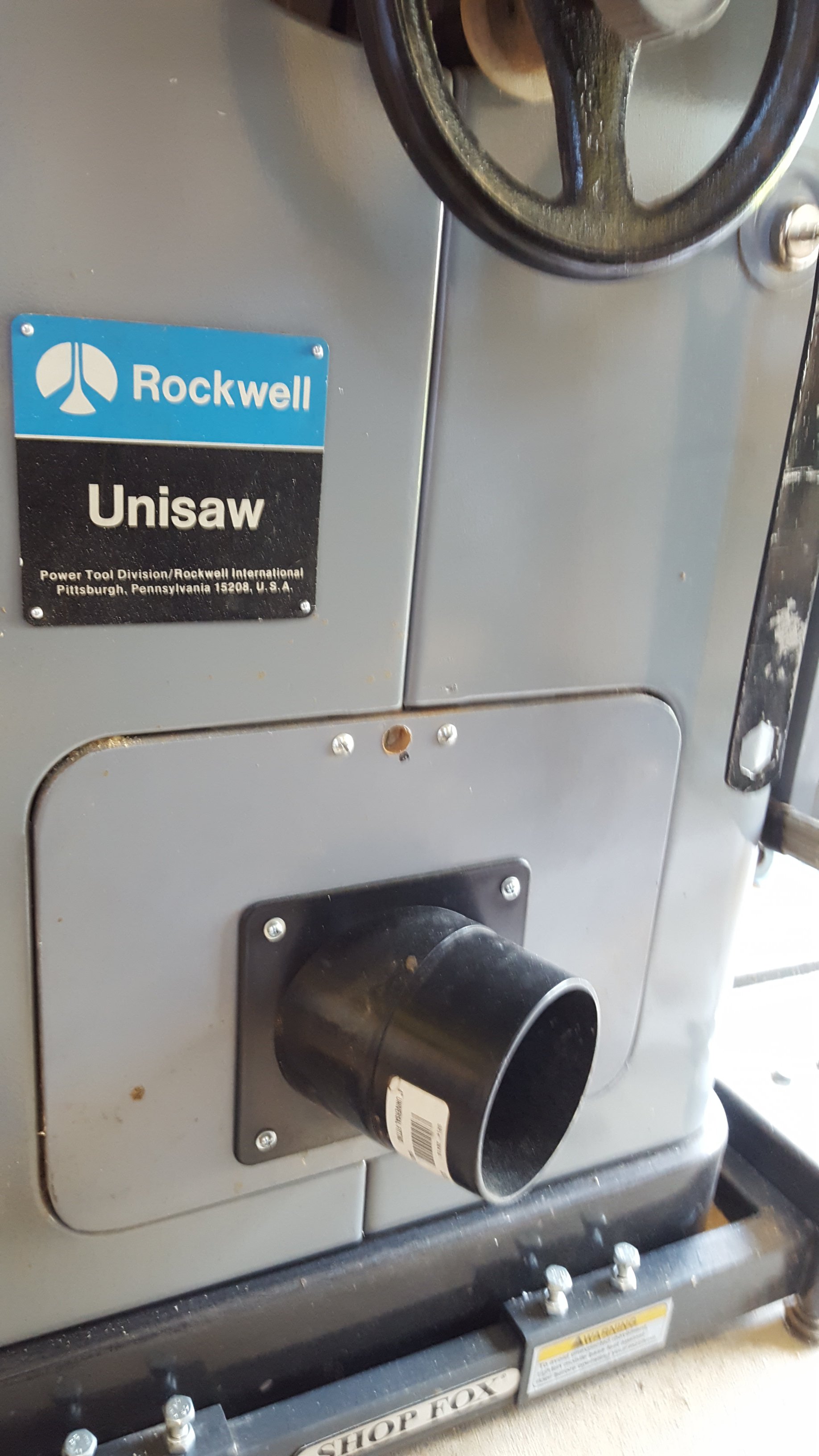 Last edited: