Grizzly G0691 Info
-
$1500
- 10", 3HP, 53" Rip Capacity, Left-Tilt, Riving Knife + Accessories
Included Accessories:
SharkGuard Blade Guard Kit with inserts for no-top hose and a 3" top dust collection hose with a narrow kerf riving knife.
Freud 8" Dado Stack (very lightly used)
Power Hands Push Stick
It runs great and has been kept in a conditioned / dehumidified shop. I hate to part with it, but it's larger than what I will have room for in our new house.
Assembly/Outfeed Table -
$300
- 6'8" x 3'7", 1.25" thick MDF top with T-Molding edging. The legs are removable, so it can be broken down into the 2 shelves and the top section.
Included Accessories:
(6) Heavy Duty Leg Levelers
(4) Rockler Quick Release Caster Plates (Casters can be purchased at Rockler)
Left-side mounted paper roll, 2 simple underside mounted paper towel holders.
Slots have been routed in the top to match a Grizzly G0690/G0691 table saw's miter slots (for sleds).
For anyone wanting both, I will accept
$1700
.
Cash only.
You will need to bring at least one helper to move things.
Items are in my garage shop at the end of our driveway. The table saw can be disassembled (after payment) to remove the extensions (or leaves). to make moving easier. I can pre-disassemble the assembly table if desired. Weight is listed as 509 lbs for the table saw.
Location:
Apex, NC (Near Kelly Road & Olive Chapel Road)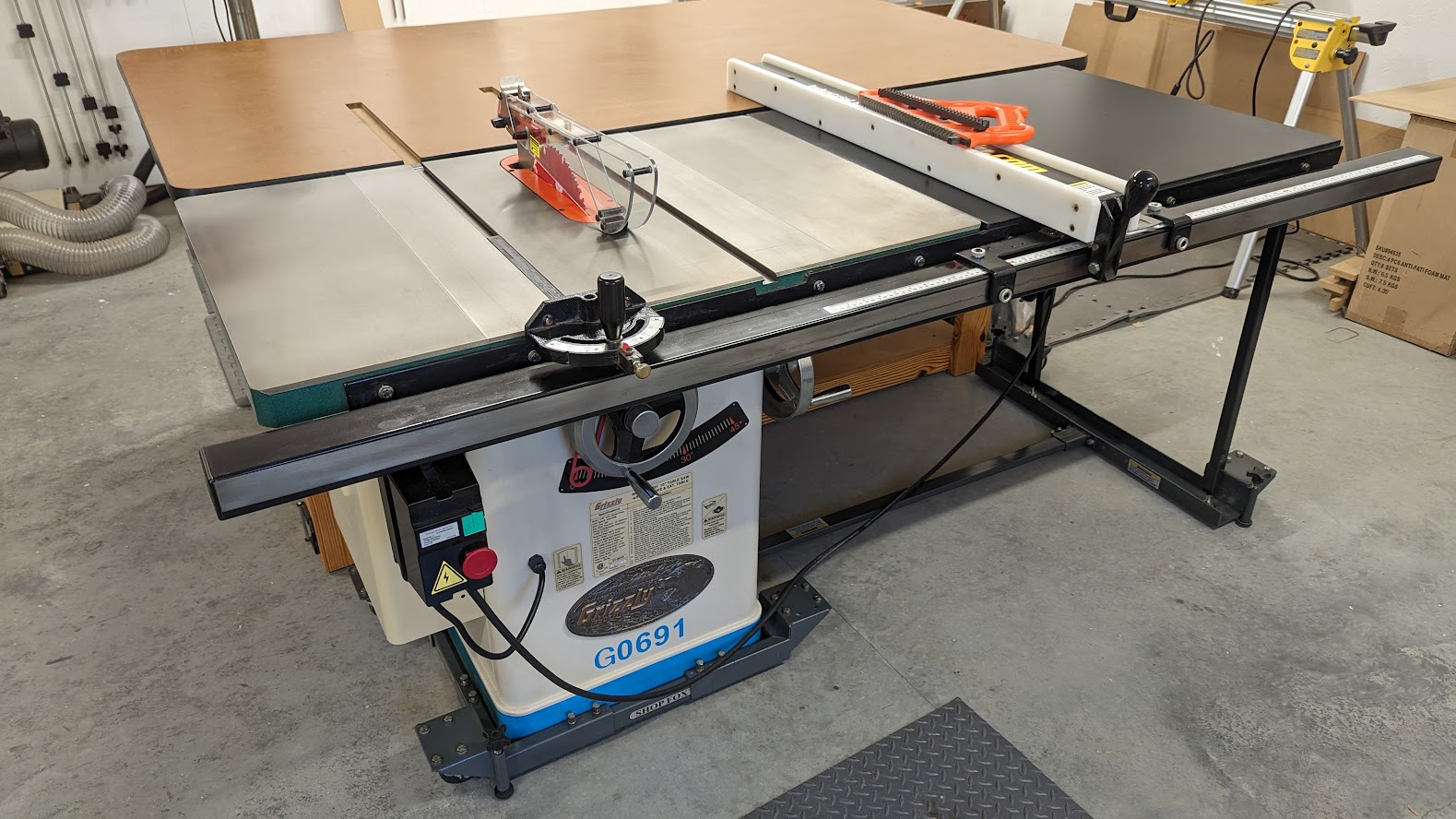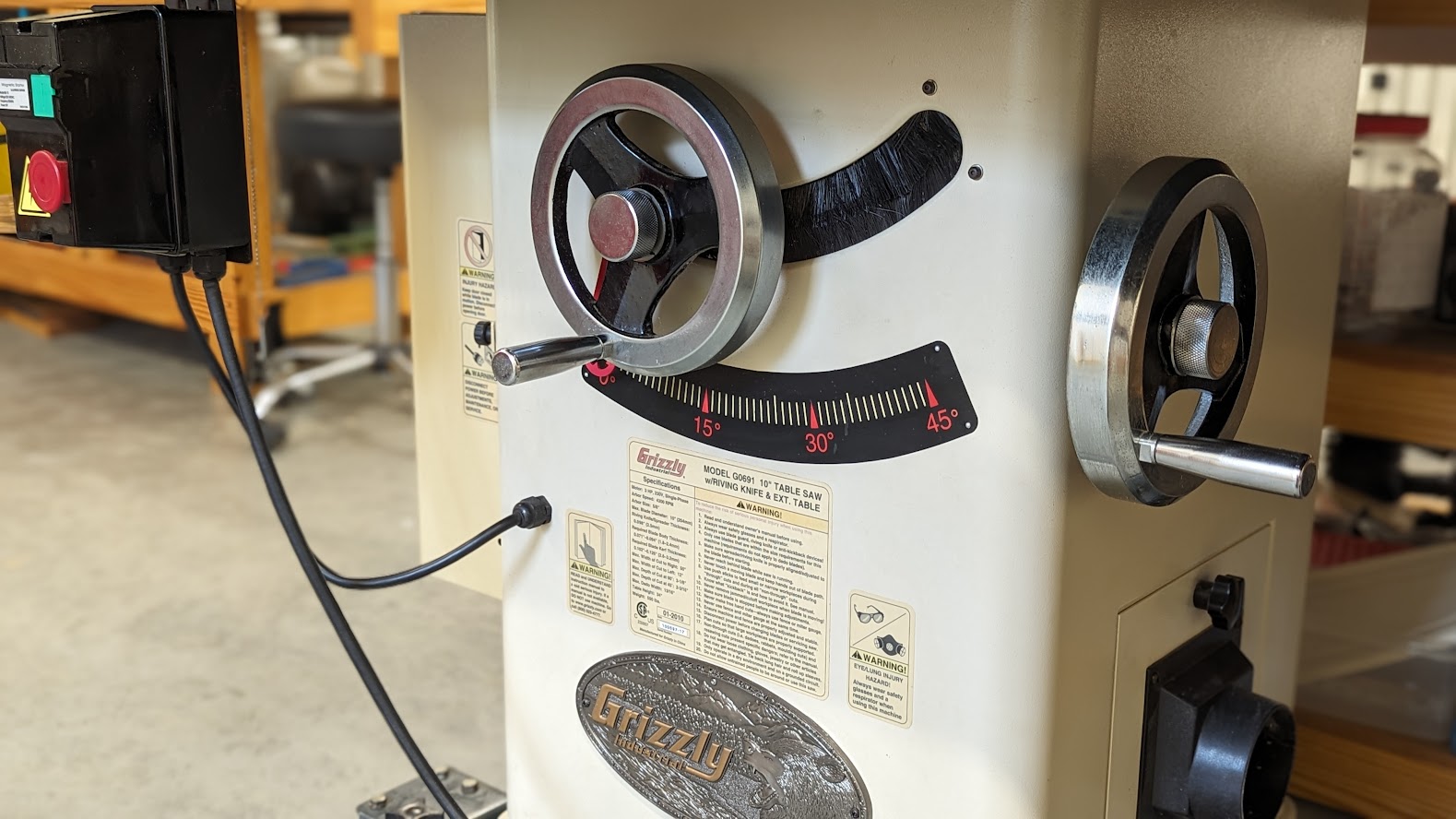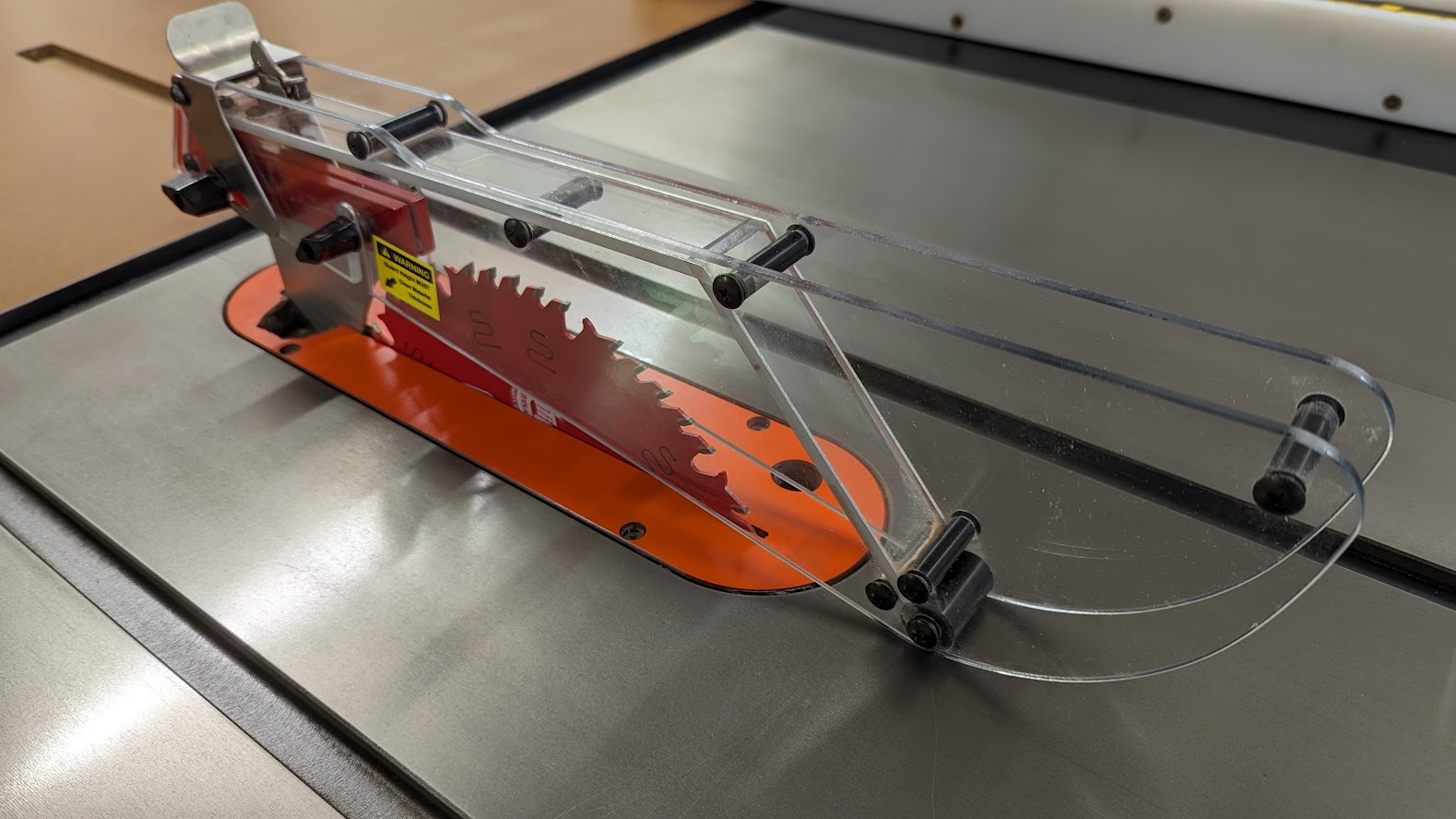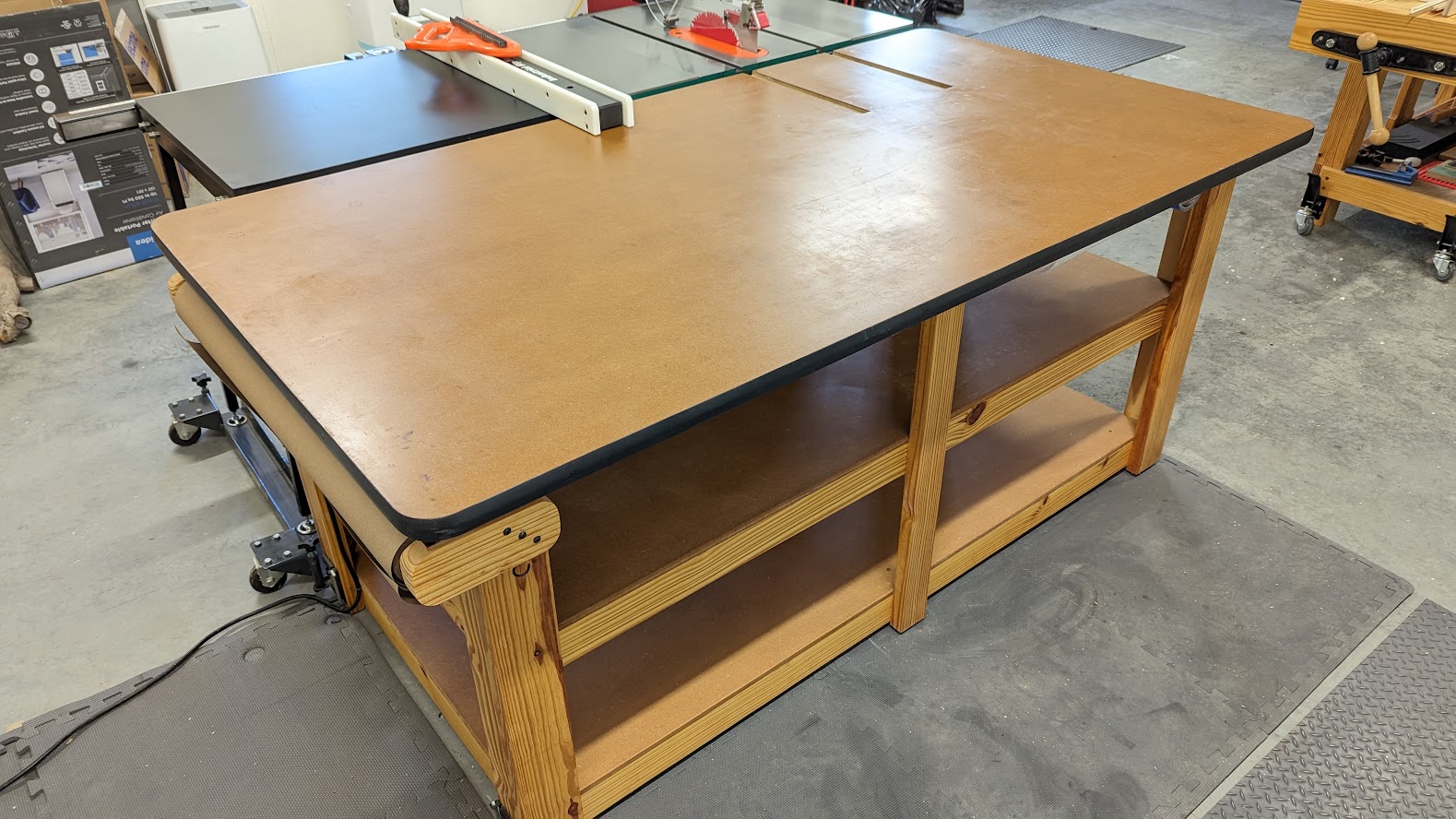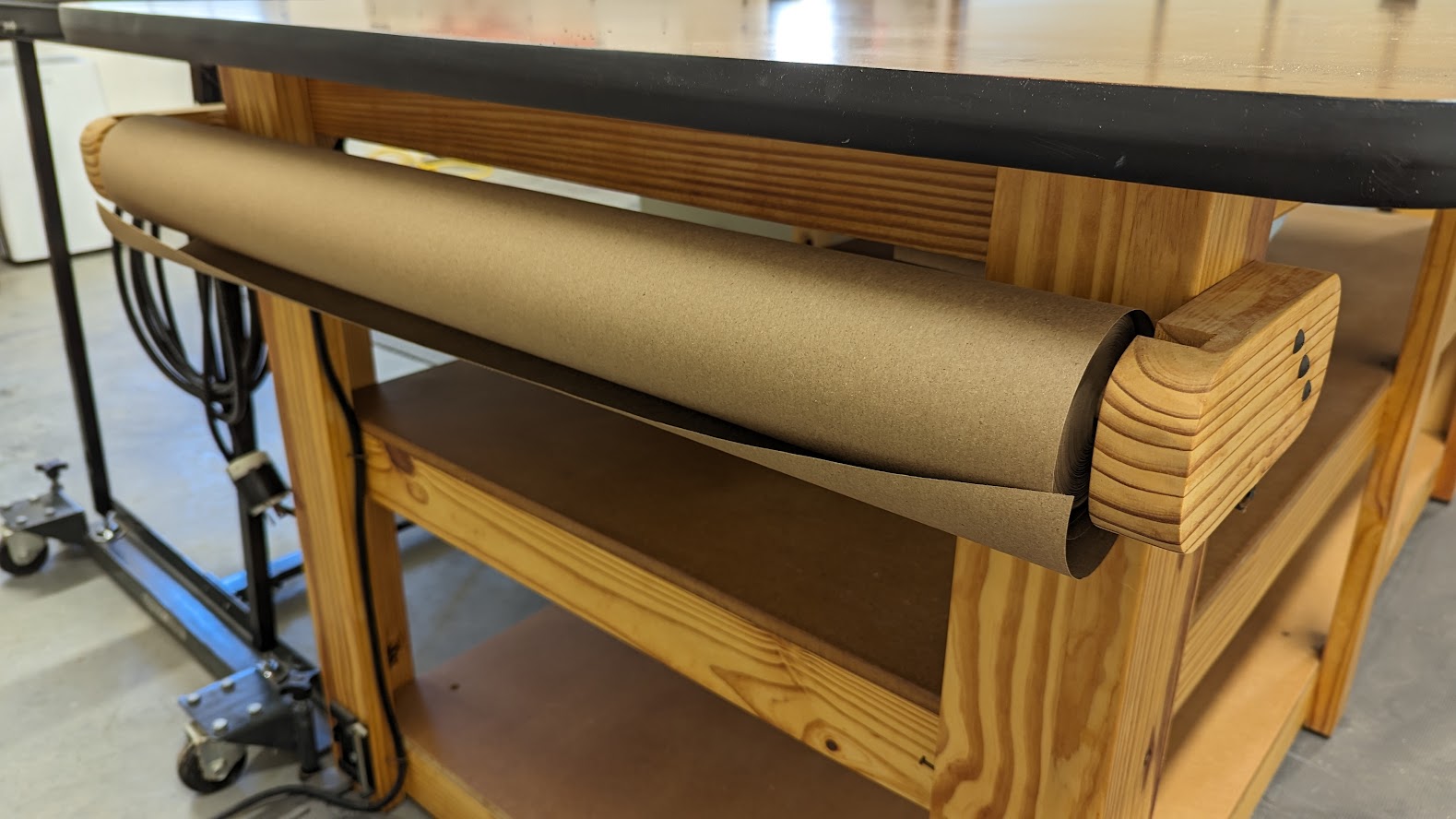 Last edited: