Hi folks- I've decided to part with my shaper origin. I've had it since last June and have used it about a dozen times. It works great but I've got a desktop CNC on order, and don't envision using this any longer.
The Shaper Origin is a hand-held CNC router. It's pretty easy to use, and some designs can be made right on the machine (simple shapes, basic text, etc.). I made the pictured sign in about 15 minutes (including setup, design, and cutting time)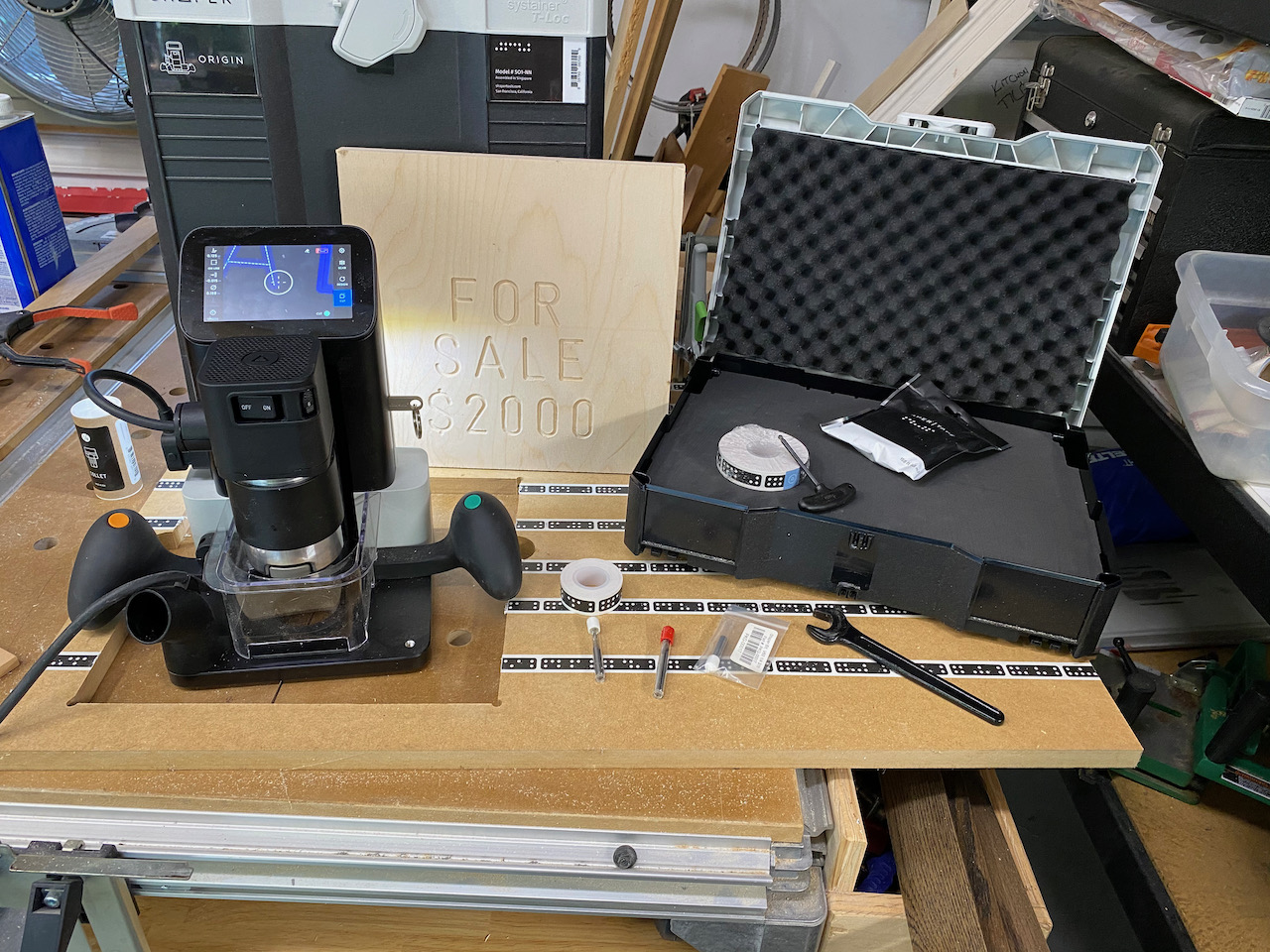 The kit includes:
Shaper Origin ($2499 new)
Shaper Workstation ($450 new)
Shaper SYS-1 customizable systainer with foam that you can cut for parts storage (I never got around to that; $90 new)
A few rolls of shaper tape (one started)
1/4" Upcut bit
1/8" Upcut bit
60° v-bit
router wrench
1/8" collet
The big systainer for the Shaper Origin
Hex key for shaper
Hex key for Workstation
A couple of workstation hold-down clamps (I forgot to put them in the picture)
All told this bundle is over $3000, I'd like to get $2000 for it, but am open to offers.
I am in the Matthews/Stallings area, about a mile from the Bryce YMCA.
Thanks for looking,
-jamie