I am always looking for ways to store small parts and small tools. with that in mind, Lee Valley, which should be familiar to us all, carries a modular storage case and extra bins to fill it.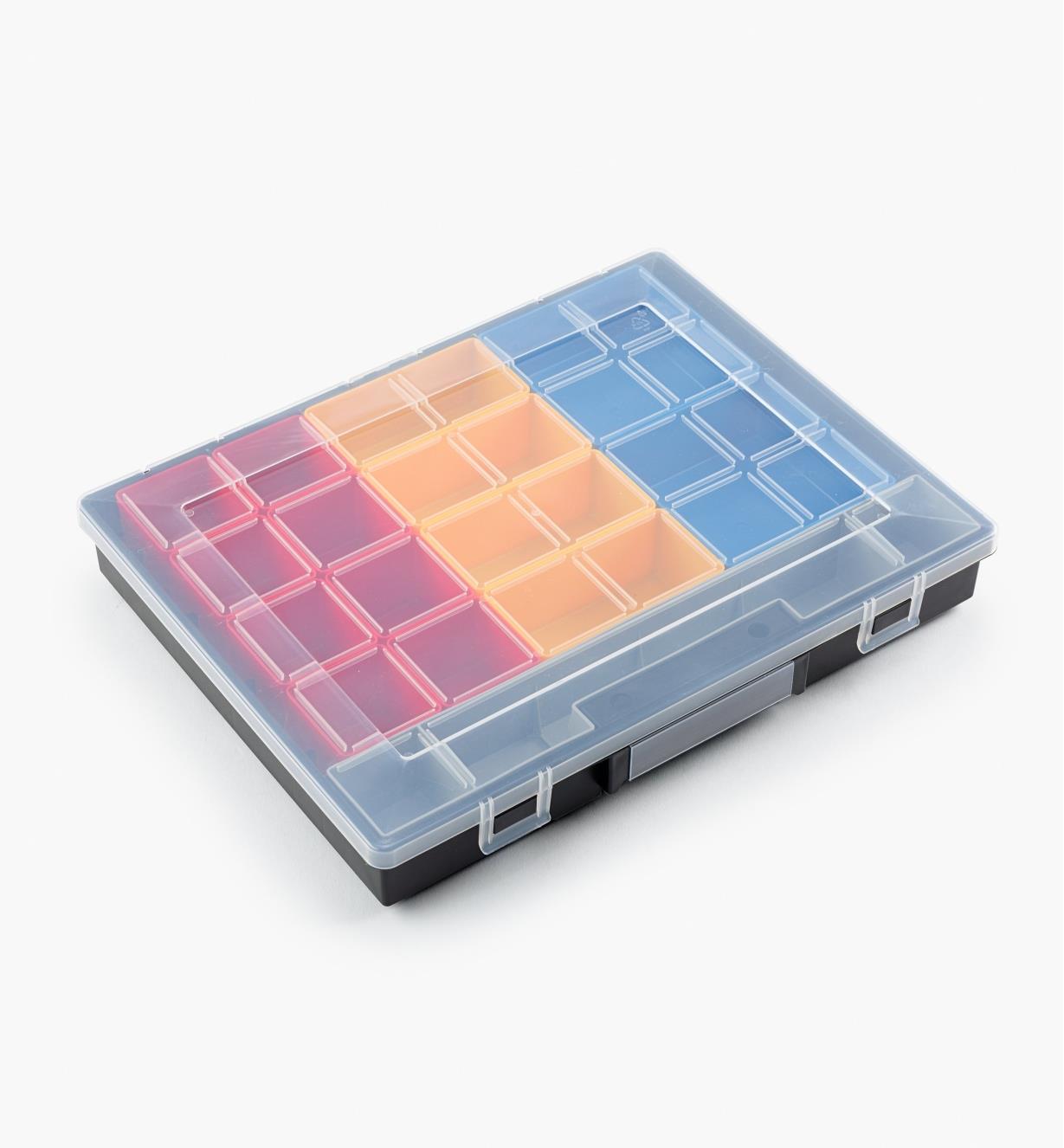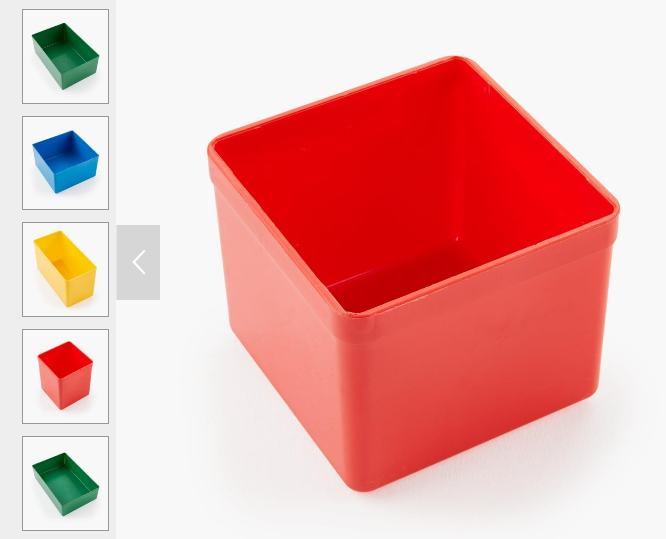 It turns out that the case and bins are made in Germany by a company called "Allit". The Allit website has a downloadable catalog which is full of storage solutions, storage solutions for problems I didn't even know existed.
As you can see from the pics above the case holds the bins. The bins are sized based on a 54mm x 54mm x 45/63mm small bin and then multiples of that. The 45/63mm is the height and I only use the shorter height.
I ordered one just to see if it would work for me and it does (I also found it much cheaper somewhere else and bought three more for essentially the same price as 1 Lee Valley). But I like to play with wood!
So a 54mm x 54mm sizing translates pretty close to a 2 1/8" by 2 1/8" size and the 45mm height translates to 1 49/64".
So I started making my own bins and put them on a tray to slide into a under-cabinet cabinet.
Mine started out as a 2" x 4", sliced approx. 1/4" thick on the BS, run through the planer to get 3/16", chopped to length in a shop built miter box, mitered in a donkeys ear with a block plane, glued up, stuck to a piece of 1/8" - 1/4" sheet goods, sawed apart, sanded, and put on a tray built to hold them.
Way more time spent making the boxes than it was worth monetarily. Way more fun making the boxes than spending the money to buy them!
Enjoy my pain.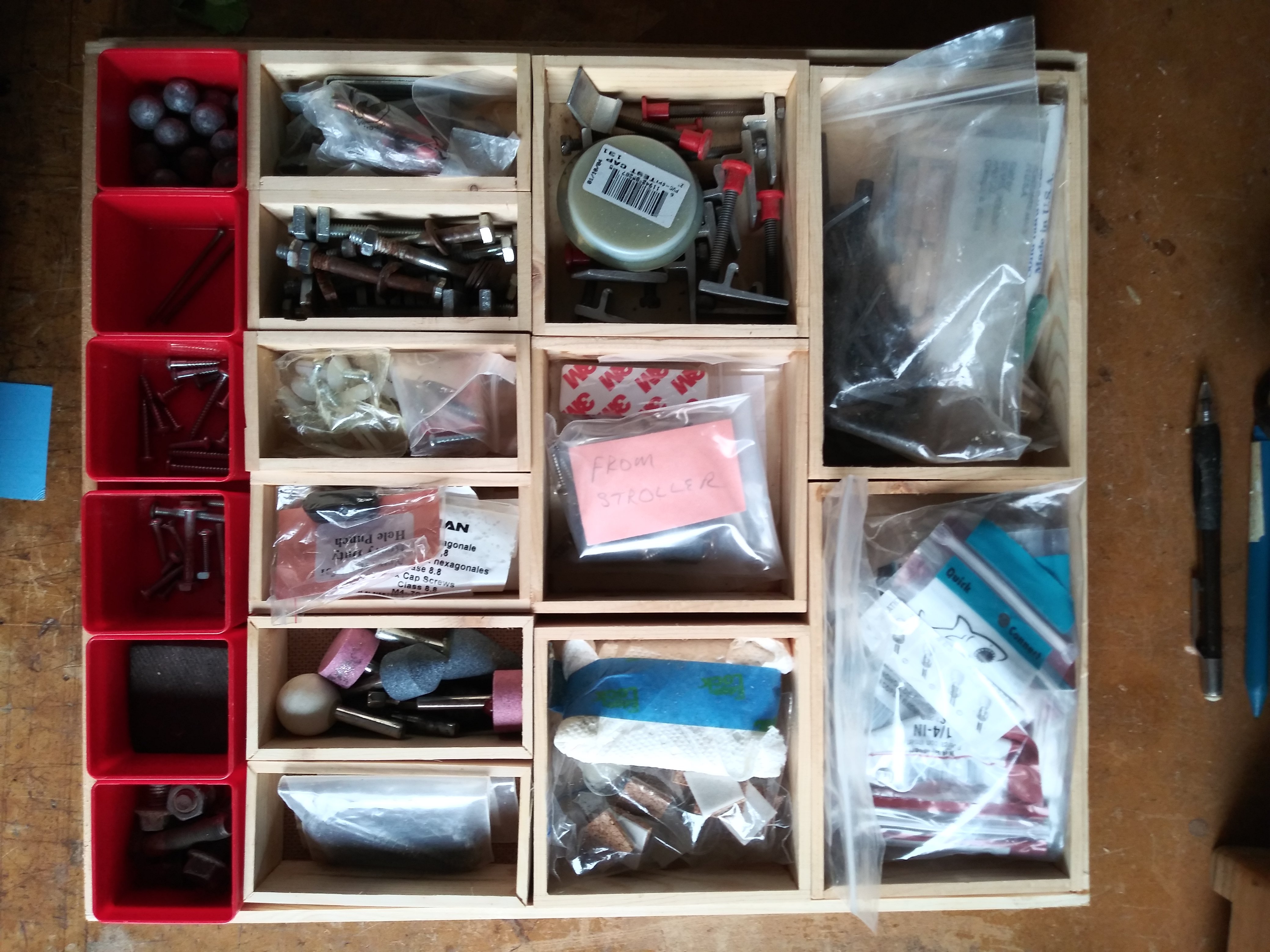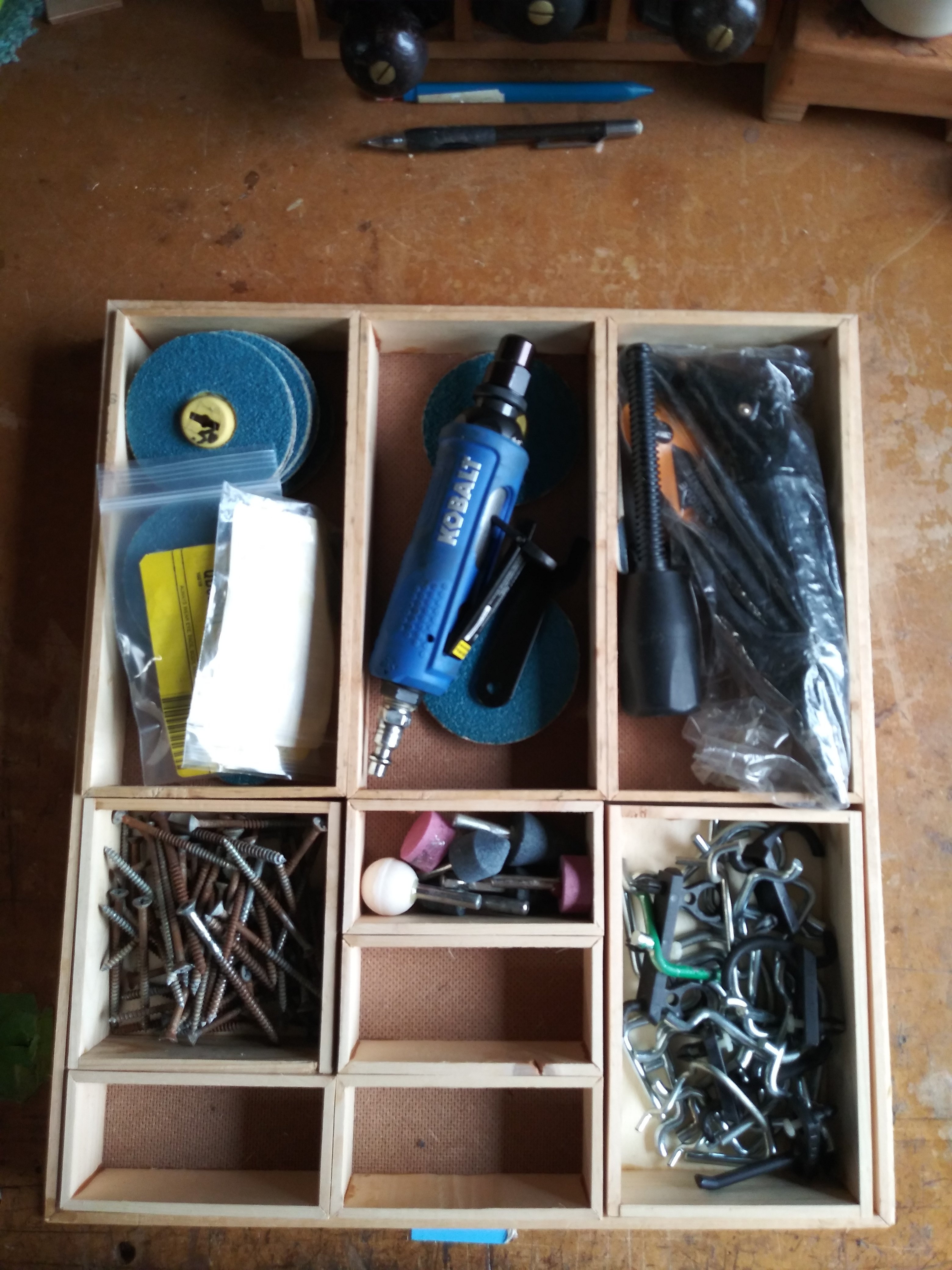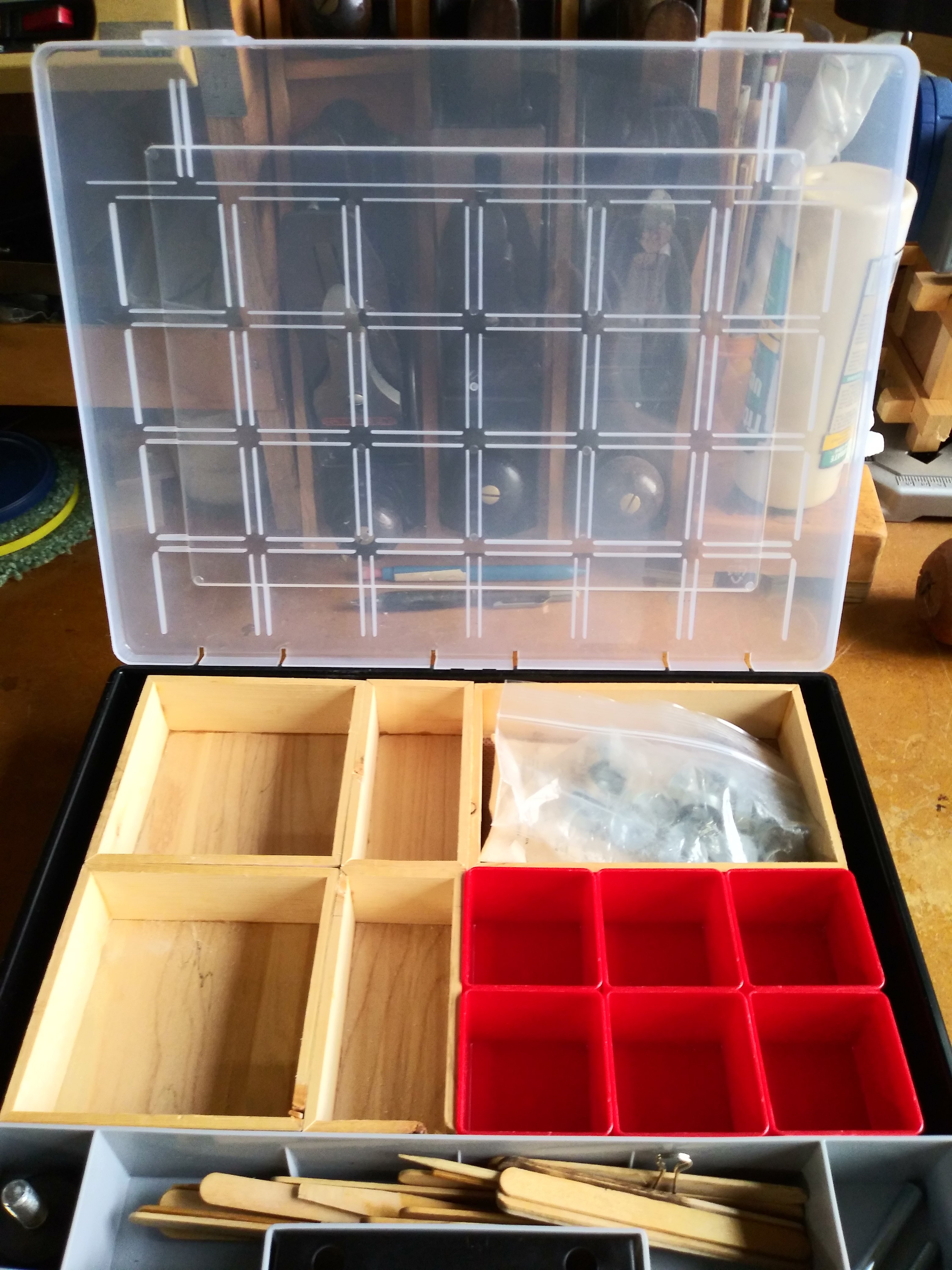 if you want to see the Lee Valley case and bins just search on Lee Valley for "Allit".
Last edited: