Charlie
Corporate Member
Another project from offcuts and shorts that have been taking up space. I have had chisels rattling around in drawers all over the shop and wanted to gather the ones I use regularly into one place. I have to keep the chisels under cover since I don't have climate control in the shop and a tool in the open will rust. I have been working on this intermittently for a while and got to the point of making the drawer dividers yesterday. Still have one drawer divider set to go.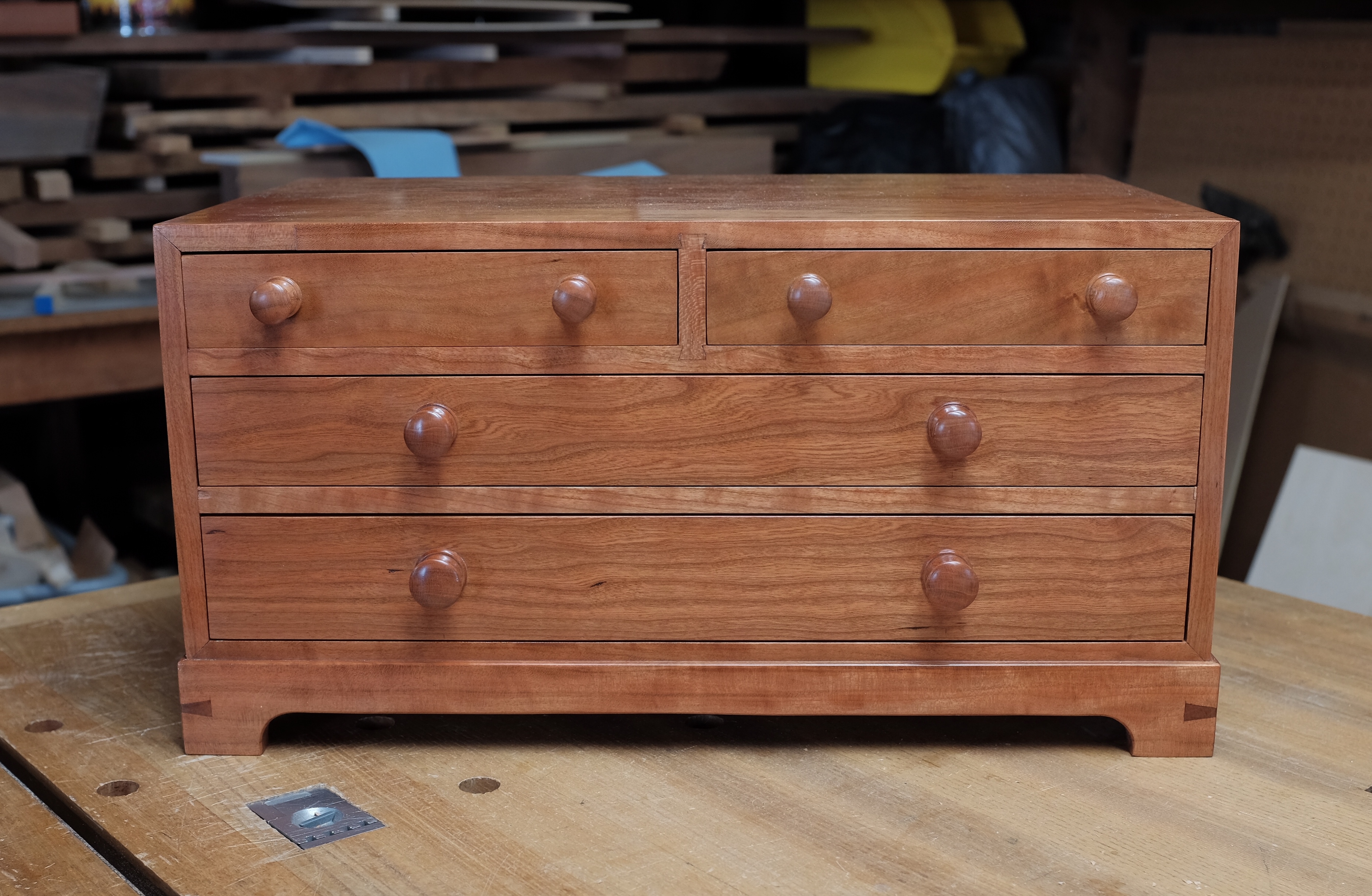 Chest is cherry with poplar secondary wood.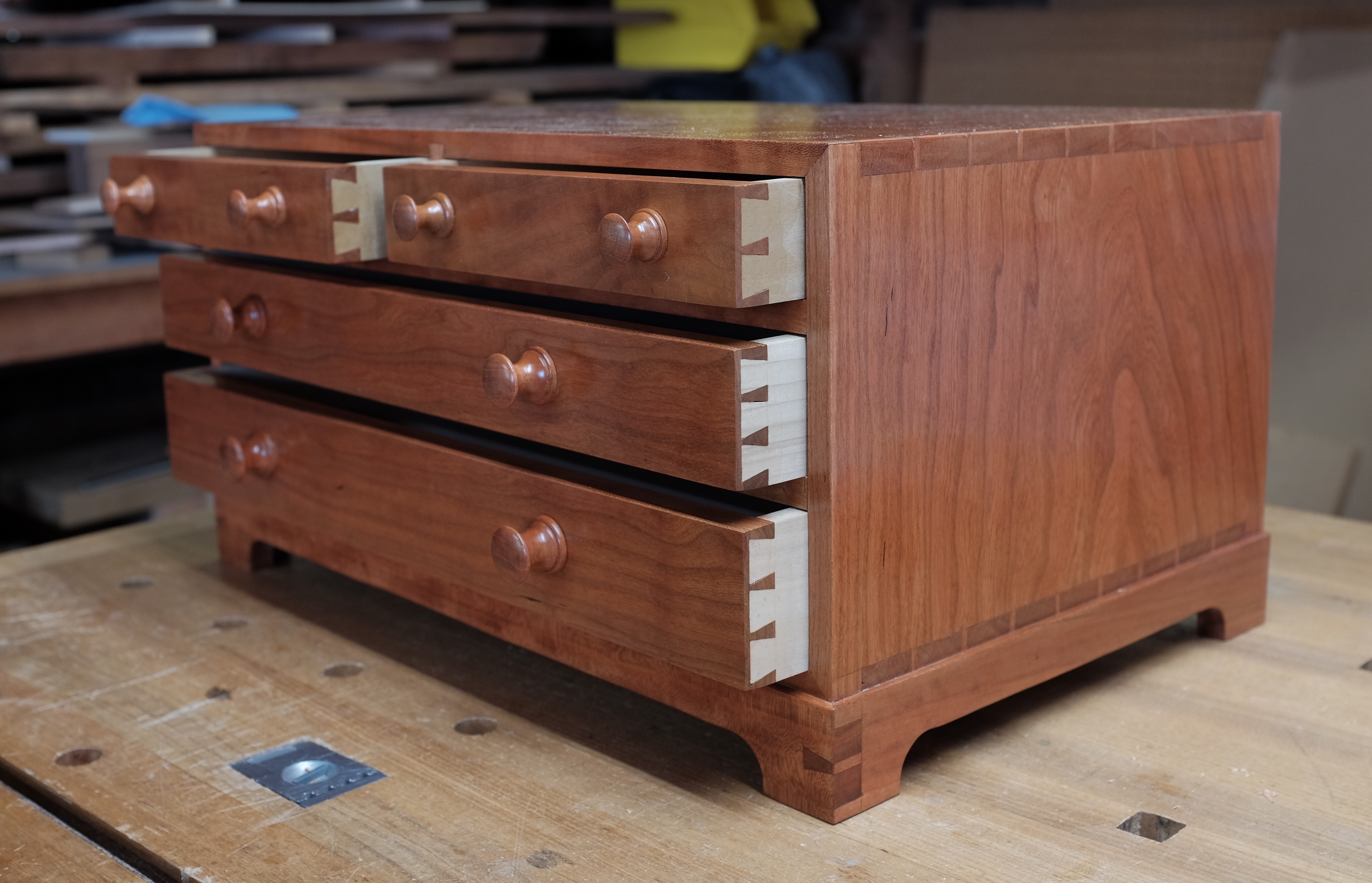 Straightforward dovetailed case on a short frame. Long drawer fronts are shop made veneer. Some of the wood was not too attractive so I covered it up.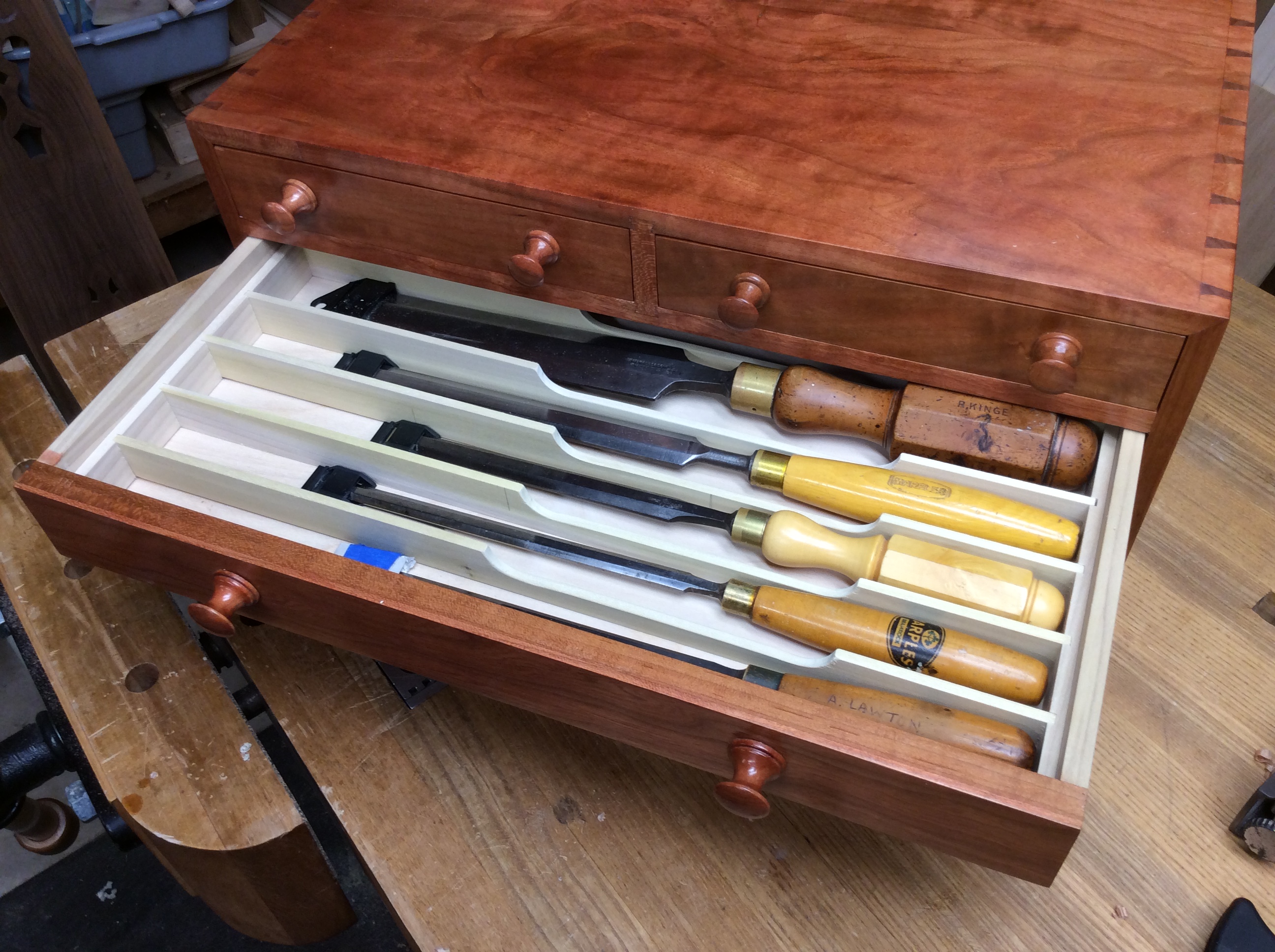 The dividers are drop-in so they can be easily changed as necessary or removed entirely when some future owner has no chisels to store.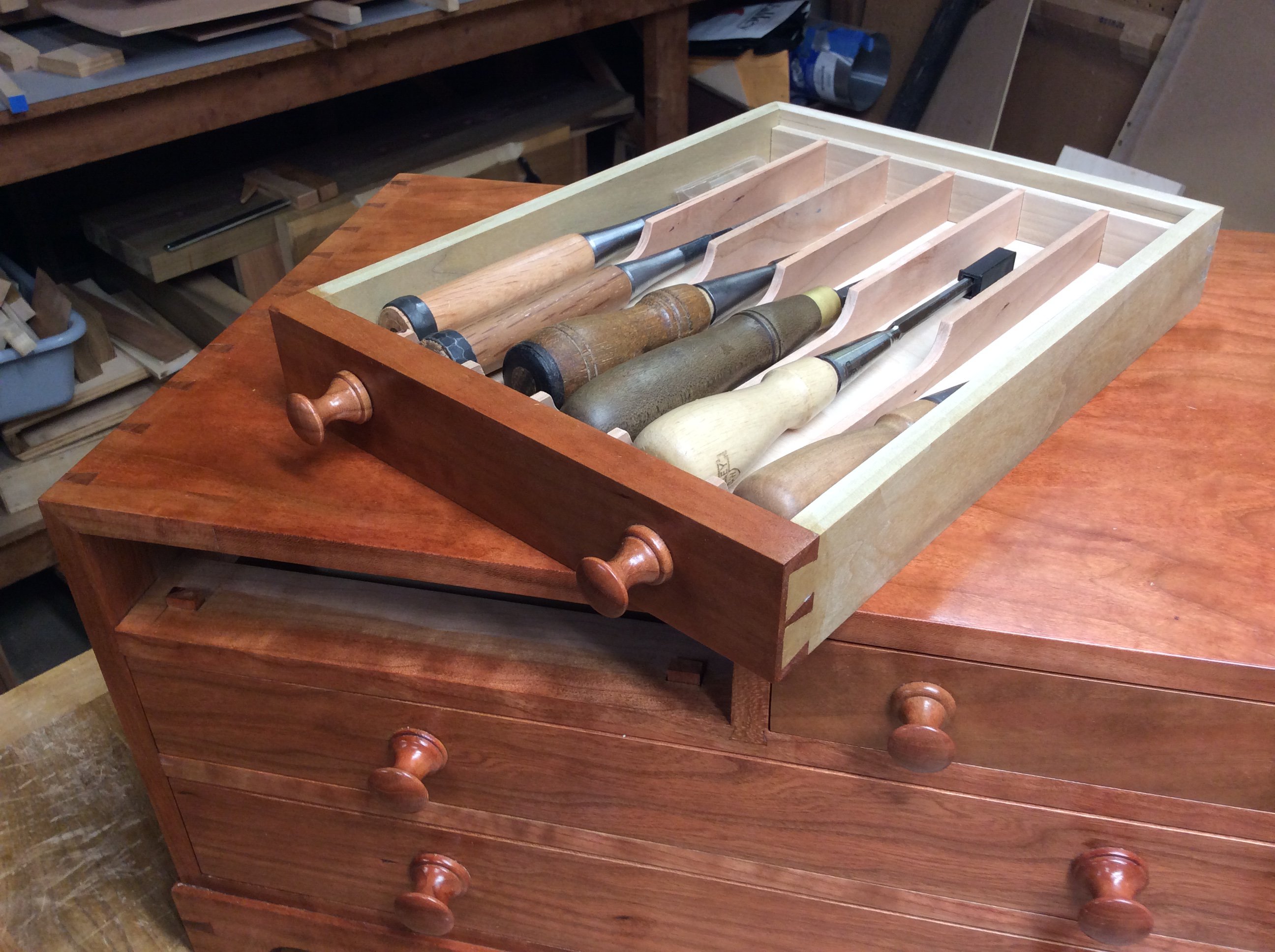 These are used for cleaning up dovetails so they ride together so I can move them to the bench in the drawer when needed.