Man with many vises
User
Purchased my first hand plane from Kmart a few decades ago It features a plastic tote and knob plus a die-cast frog and lever-cap. Made in USA though.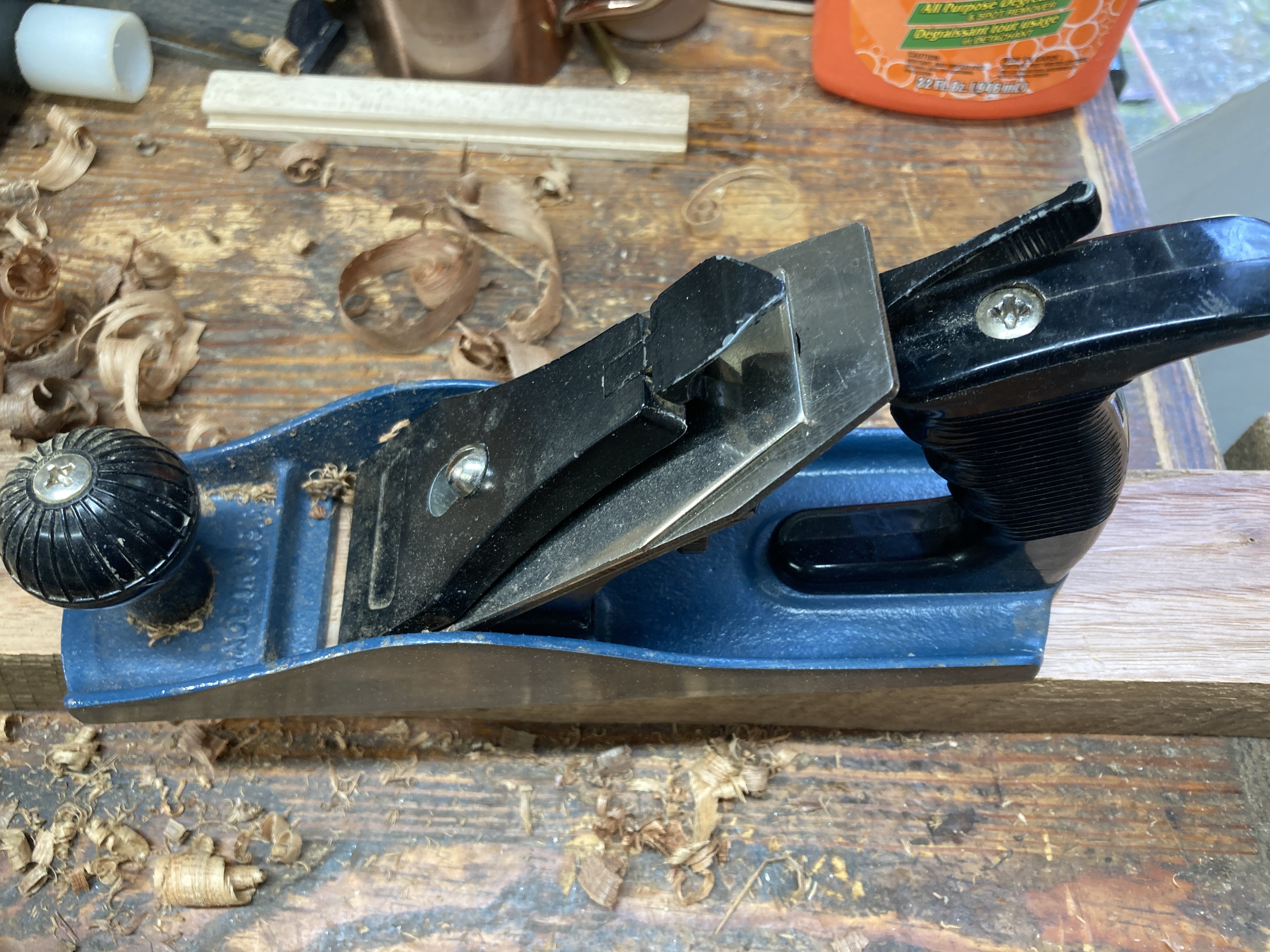 This is an example of turning a pretty poor smoothing plane into a darn good scrub plane. Ground a radius on the iron and opened the mouth by moving the frog back.
Here is a few strokes over rough-sawn walnut. Note the Basic Face Vise holding the wood.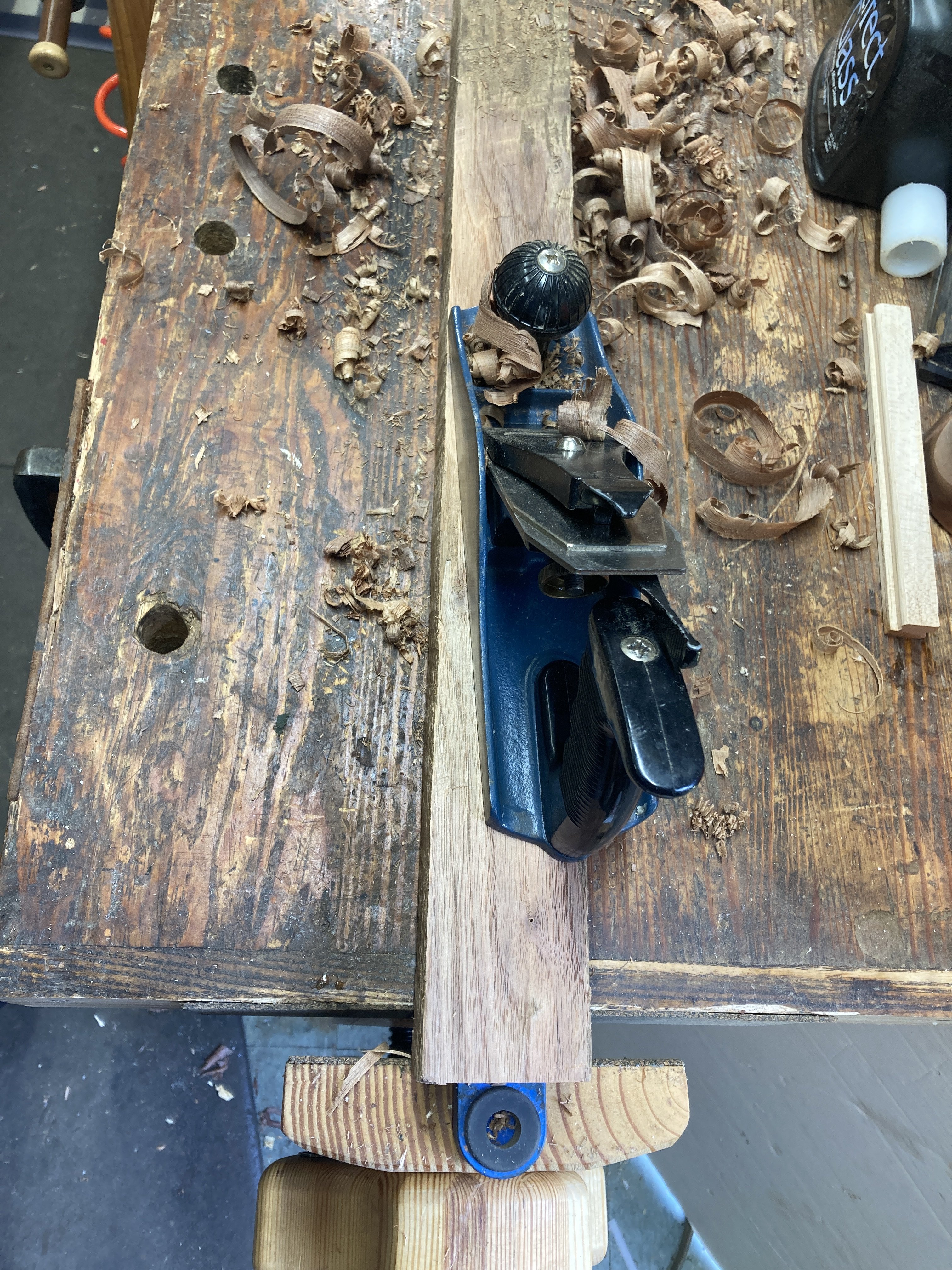 Last edited: