A few months ago I built a MDF (4 layers of 3/4") work bench to have a flatter & much sturdier work surface than I had before. It's been wonderful working on but I messed up drilling by hand a few of the dog holes & holdfast holes. I believe part of the issue was using very old/dull 3/4" forstner bits and pushing too hard led to off square holes. I now have a Rockler Portable Drill Guide and a new 3/4" forstner bit by Fisch. You can see the issues in the pics below. The dogholes being slightly off are not that bothering to me but the planing stop hole (my first hole) is off such that the stop bows up on the far end (this can cause issues on planing thin stock). The baltic birch planing stop is flat and lays fine (as does my other stops I made) otherwise so it's that hole. That one holdfast hole pic'd below is really jacked up.
Questions
Being MDF what's the likelihood of success if I could glue in some 3/4" poplar dowels and then bore fresh holes in the same spots ?
Would the MDF soak up too much of the glue around the dowels thus causing tear out upon reboring the holes resulting in even worse holes ?
Also, the oak dowels/dogs were super tight a few months ago and several now just basically fall through. I added some paste wax and this has helped a bit. Do you feel this is simple seasonal humidity issues and it'll be ok in the spring/summer & fall ?
Left planing stop hole/dog hole being off creates the right side stop lift.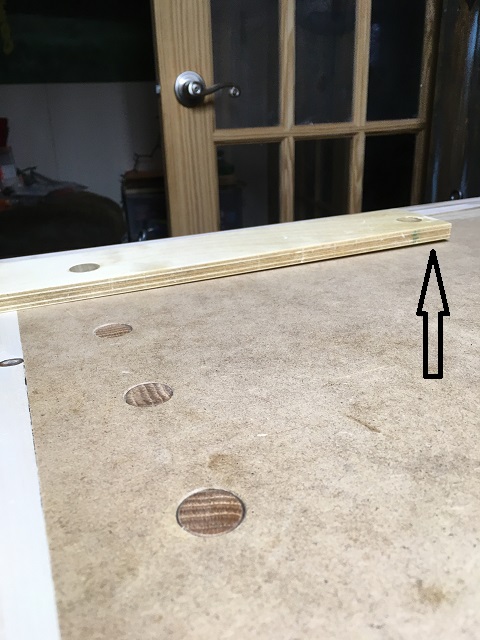 Jacked up holdfast hole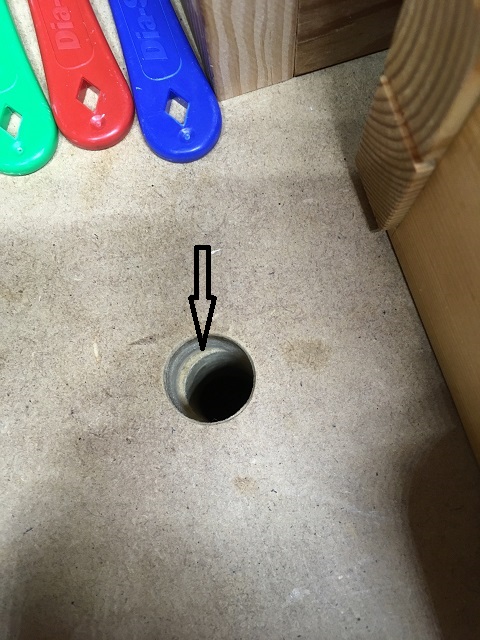 Dogs slipping down too easily now when they didn't do this a few months ago. I've not really used these holes yet either. Wax helped but thinking this is just seasonal movement of the dogs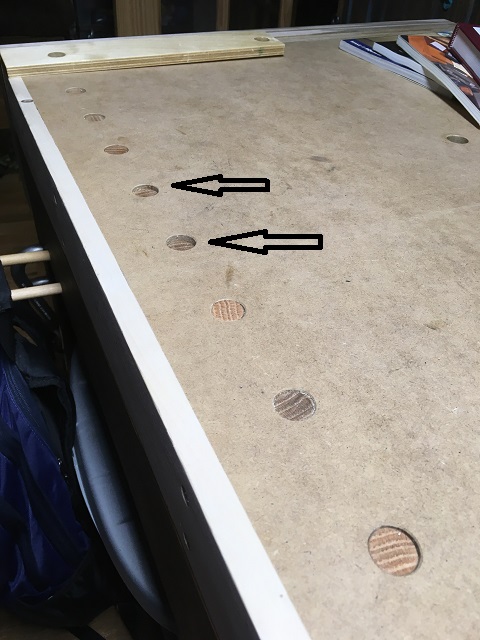 The right tool for the job is now mine !....I knew I needed this before I built this workbench but my b-day was not soon enough for my need of the bench.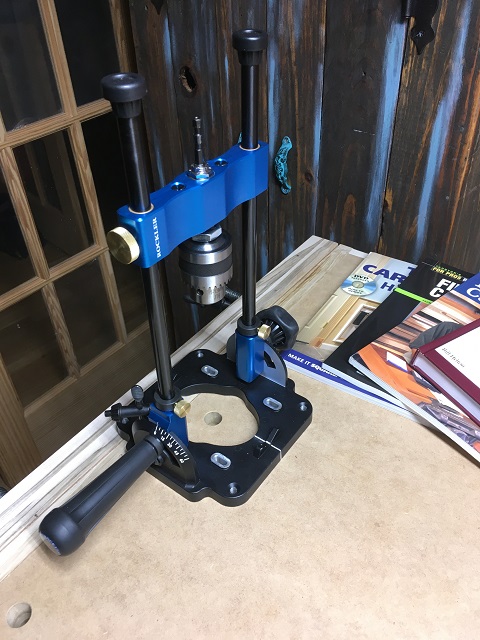 It's a 28x48" bench on flip up casters with repurposed pine base. Moxon style end vise is ambrosia maple and the backer is white oak. I love the sturdiness & weight when planing & chopping.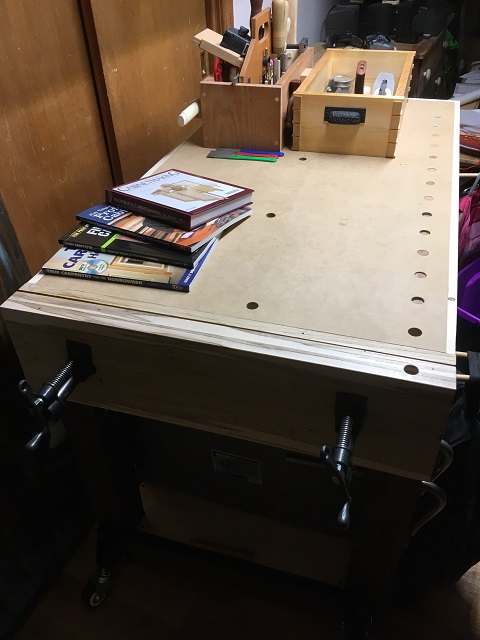 Workbench also doubles as the kids school bags hanger and storage bins.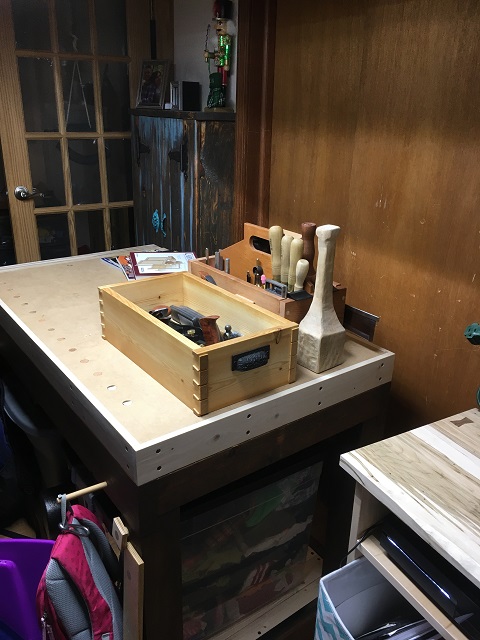 Many thanks in advance !
Jeremy