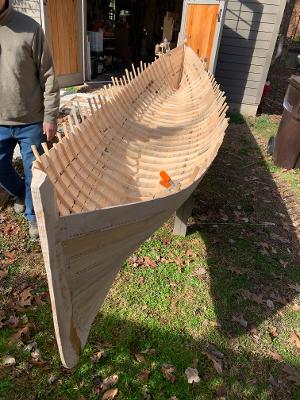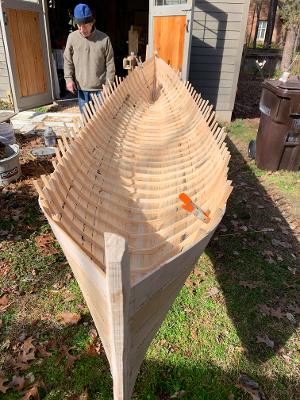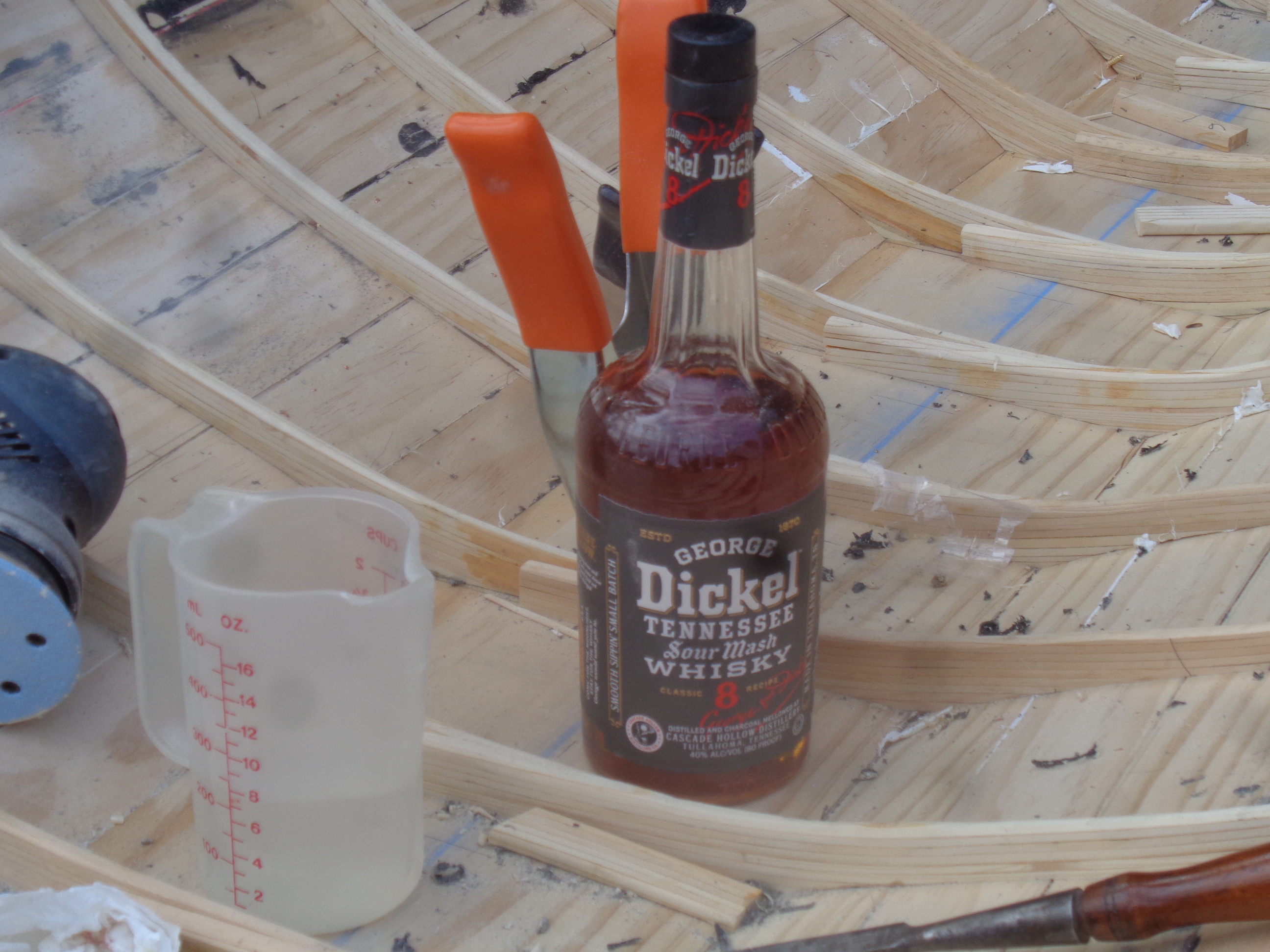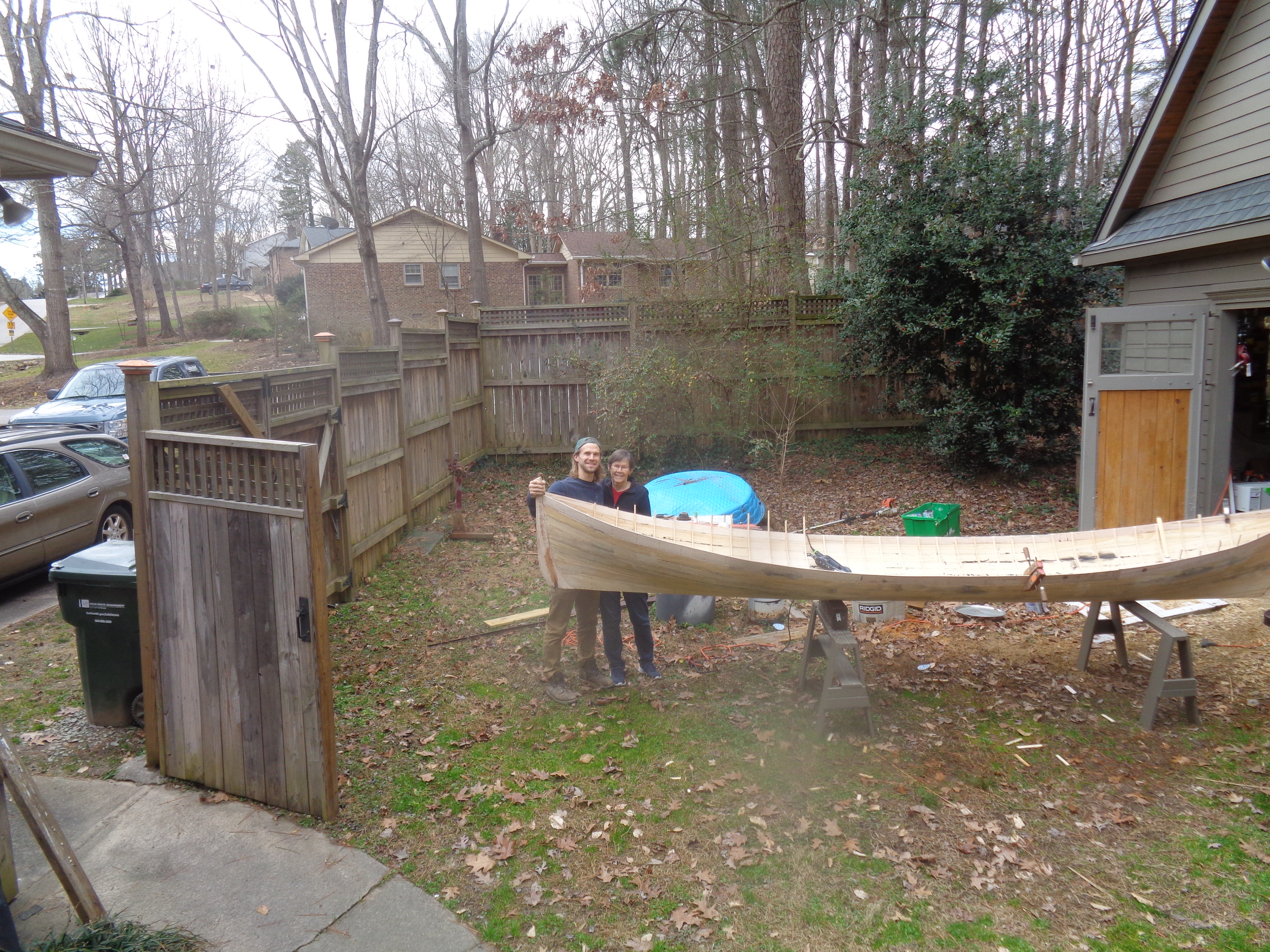 Well a little explanation is in order here. The top photos are from the "unveiling of the inside of the hull" moment.
My friend brought over a little cheer from Tennessee.
If you're wondering the boat is light enough for my wife and my son to carry it out of the shop.
Still have LOTS of work to do on this one. Stay tuned.