Man with many vises
User
I have never threaded a wooden screw before and came across this video by David Barron:
Decided to make my version of a portable wooden shoulder vise and came up with this which is approximately 12" x 12". It is made from SYP with walnut accents. The screws are maple and red oak.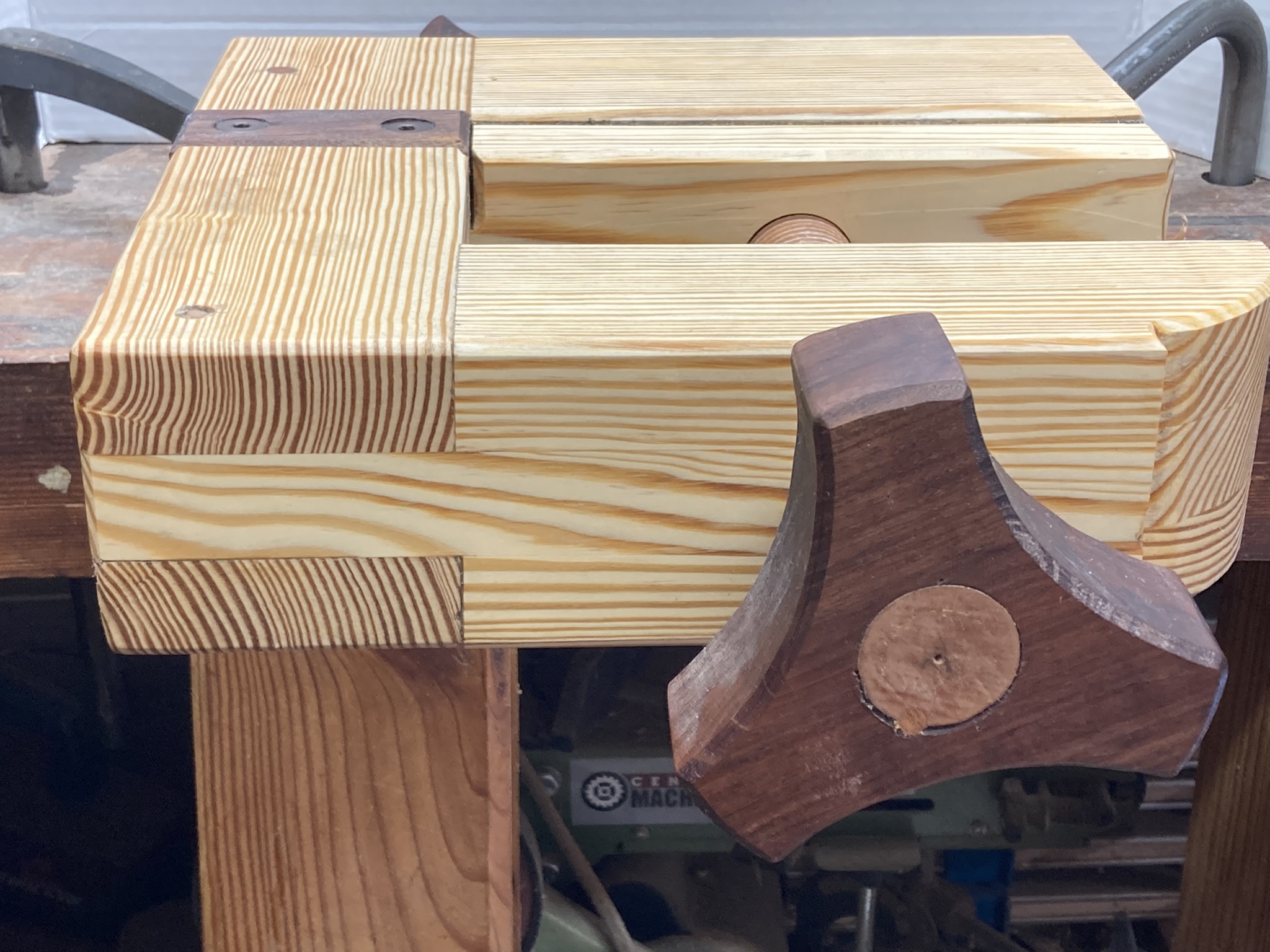 The first improvement(?) was this vise is reversible for either left or right-handed users.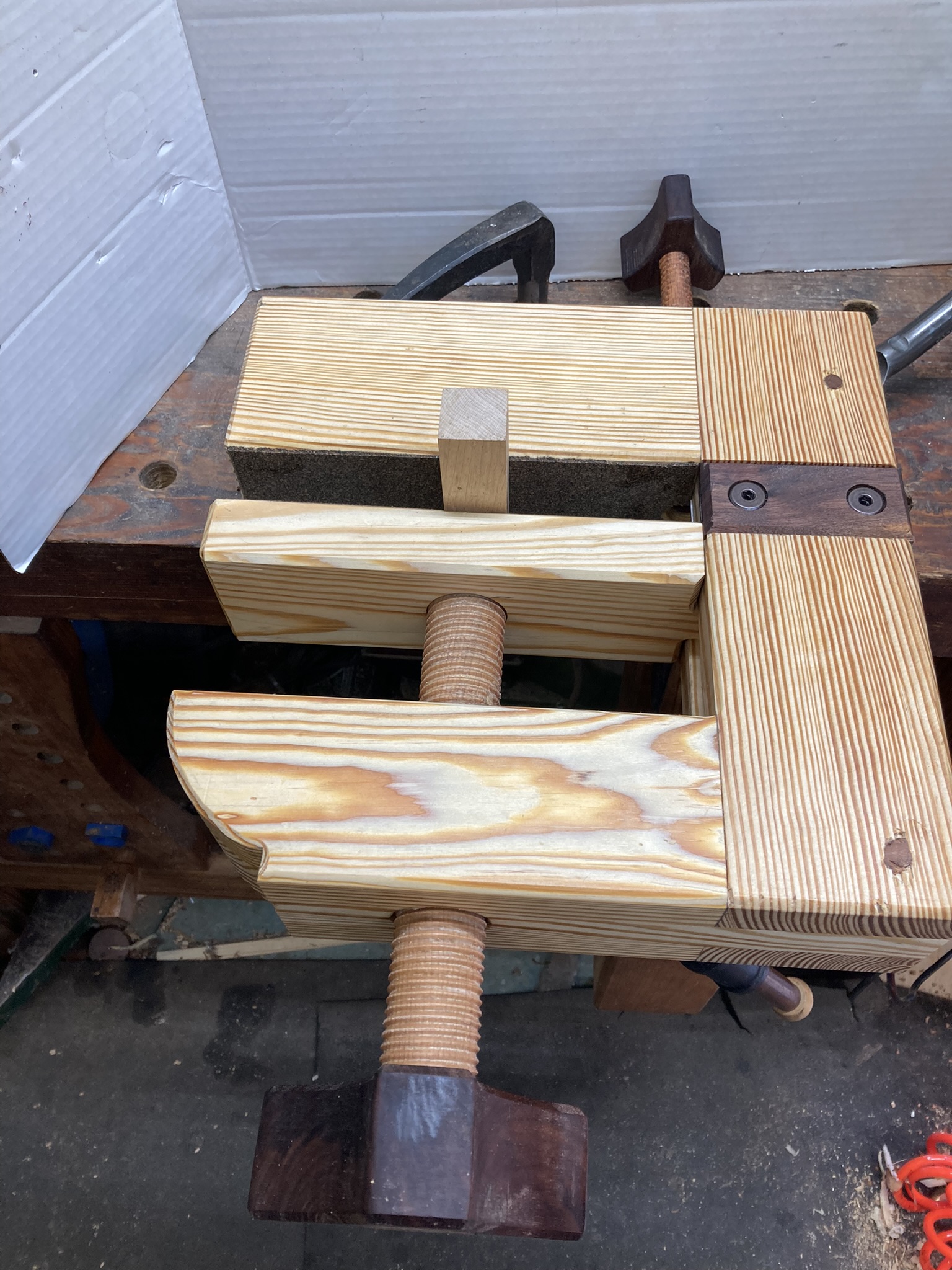 Construction started with planing 2x SYP from Homer's down to 1-1/8" and gluing up these parts.
The thread box and tap were from TayTools via Amazon. The Vee cutter needed honing and I used an extra fine diamond paddle.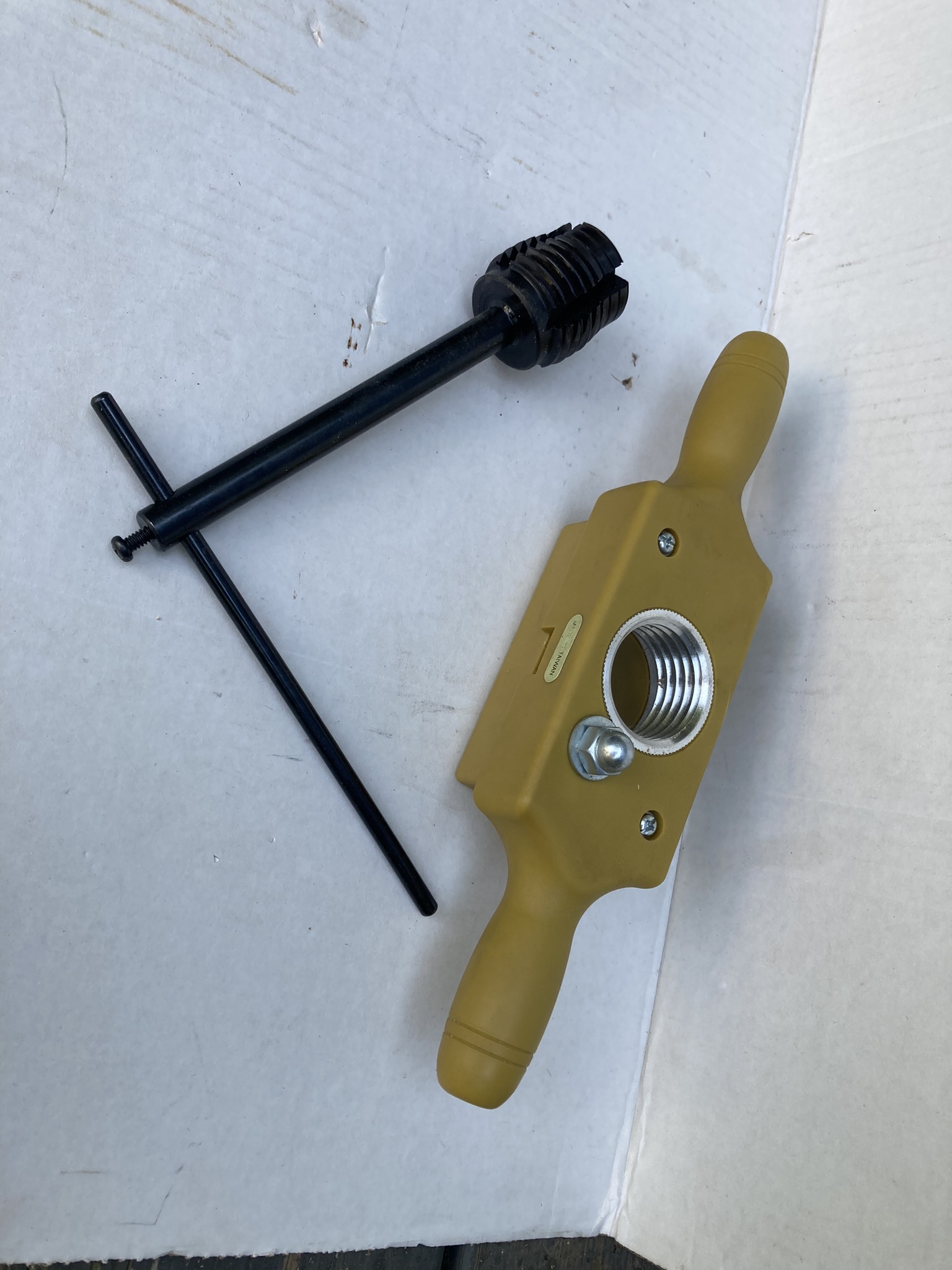 I used a ring of HDPE as the bearing on the push end of the main screw and it pushes the chop via a fender washer inside of the chop. The bolt serves as the garter to pull the chop open.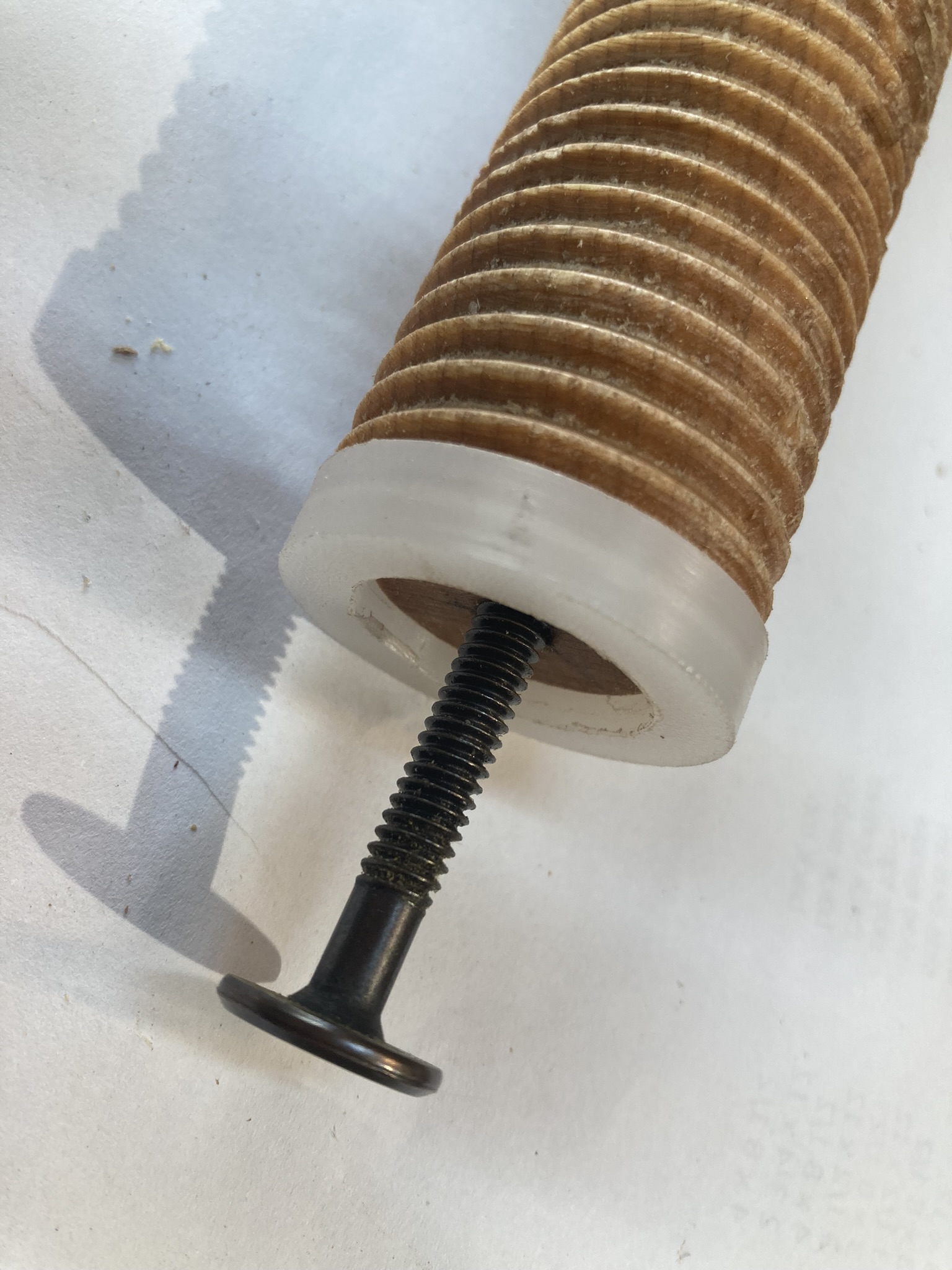 For mounting to your bench, a bracket goes in a face vise and optionally holdfasts can fit into a groove in the back.
The smaller screw that inserts from the back is to support the inboard end of the chop in case you need to clamp something that is not centered behind the screw. Note that the vise is reversed in this photo.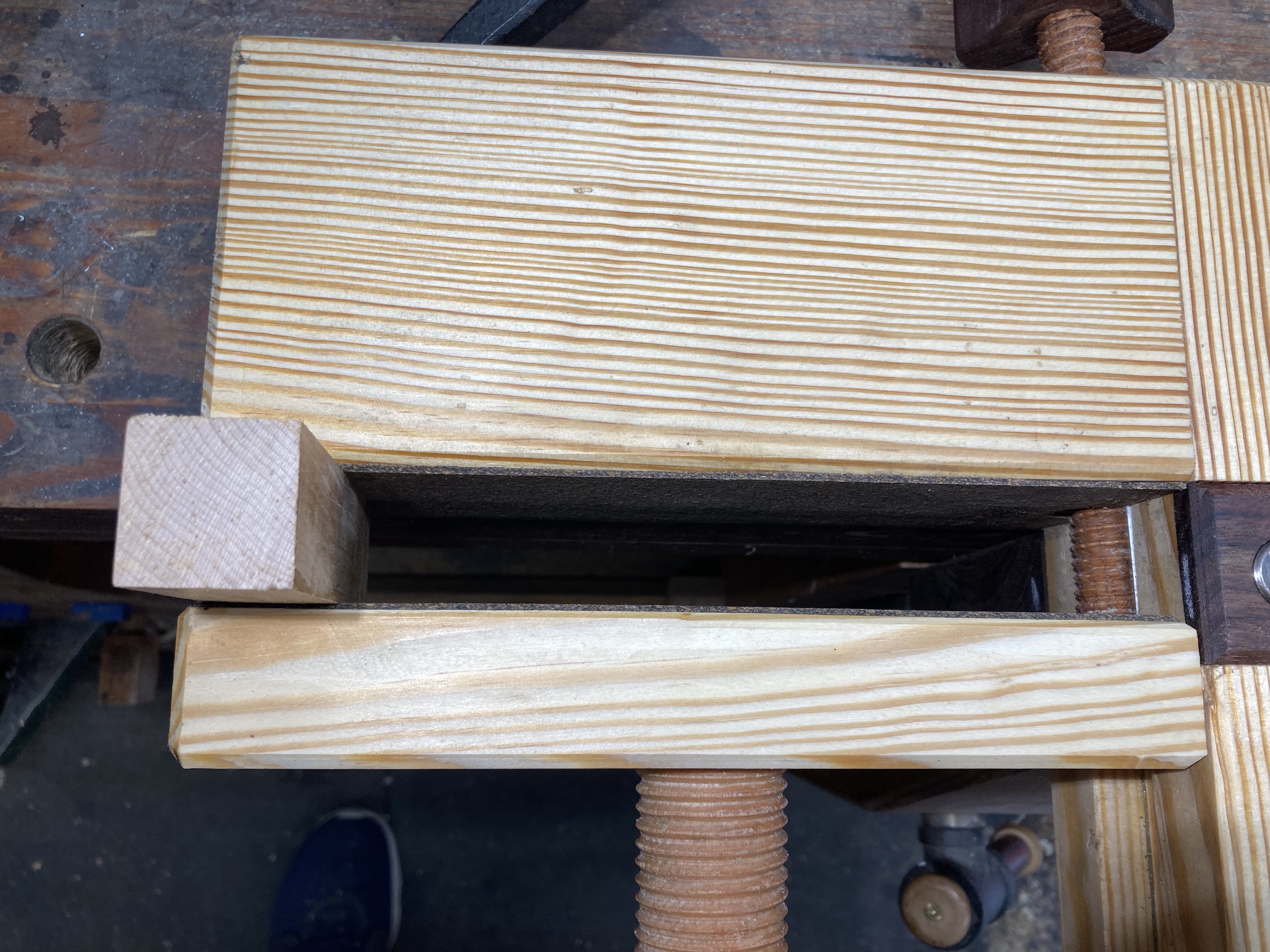 A shoulder vise is preferred by some woodworkers for dovetailing and tenoning.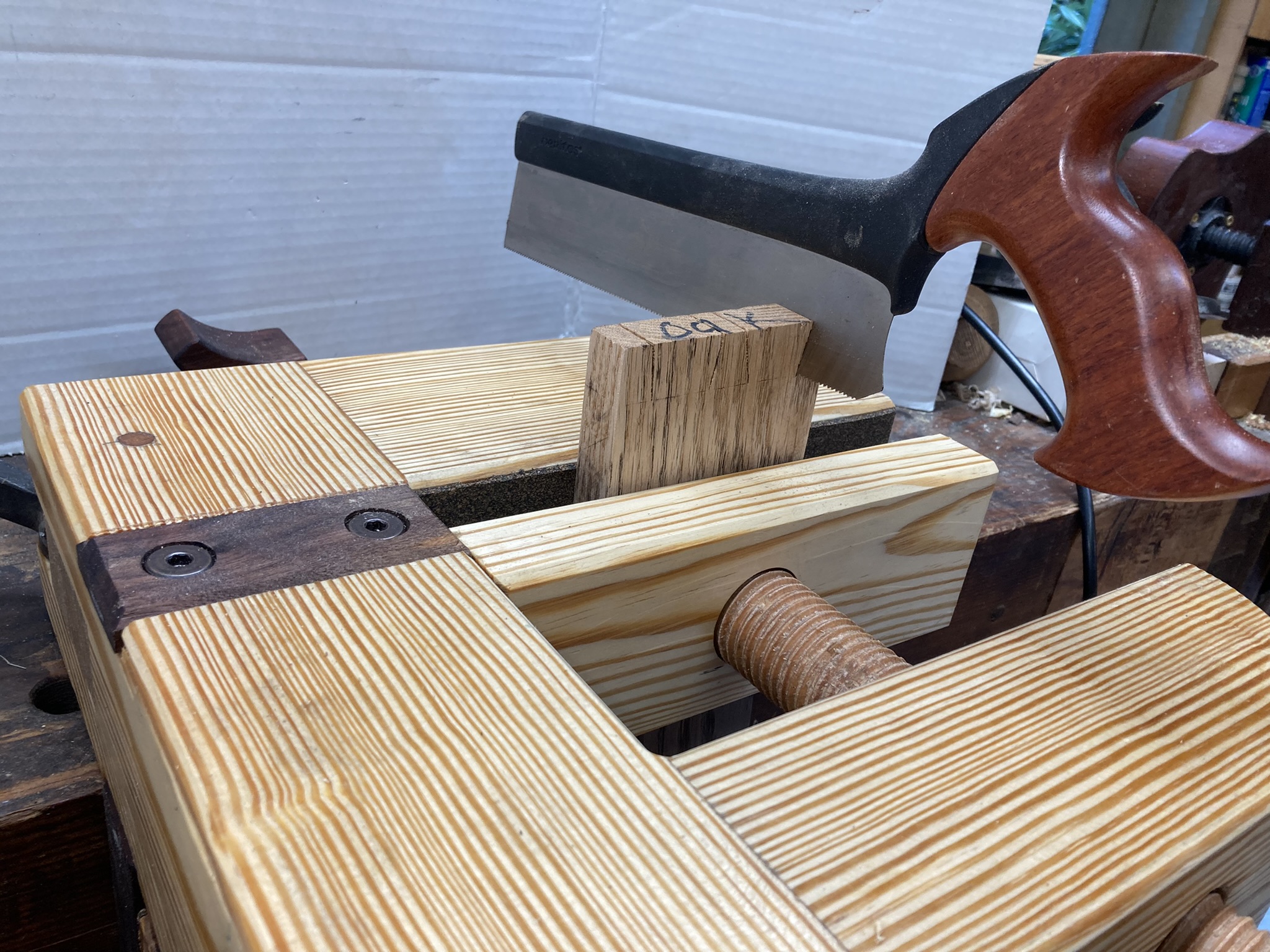 The bridle joints were drawbored.
Last edited: