So, in another thread I mentioned how I keep a couple dozen Safety Glasses positioned around my home. The idea being that having a pair within arms length, will make it less likely that I will undertake a "one-second task" without wearing protective eyewear.
Here's a photo from a couple years ago.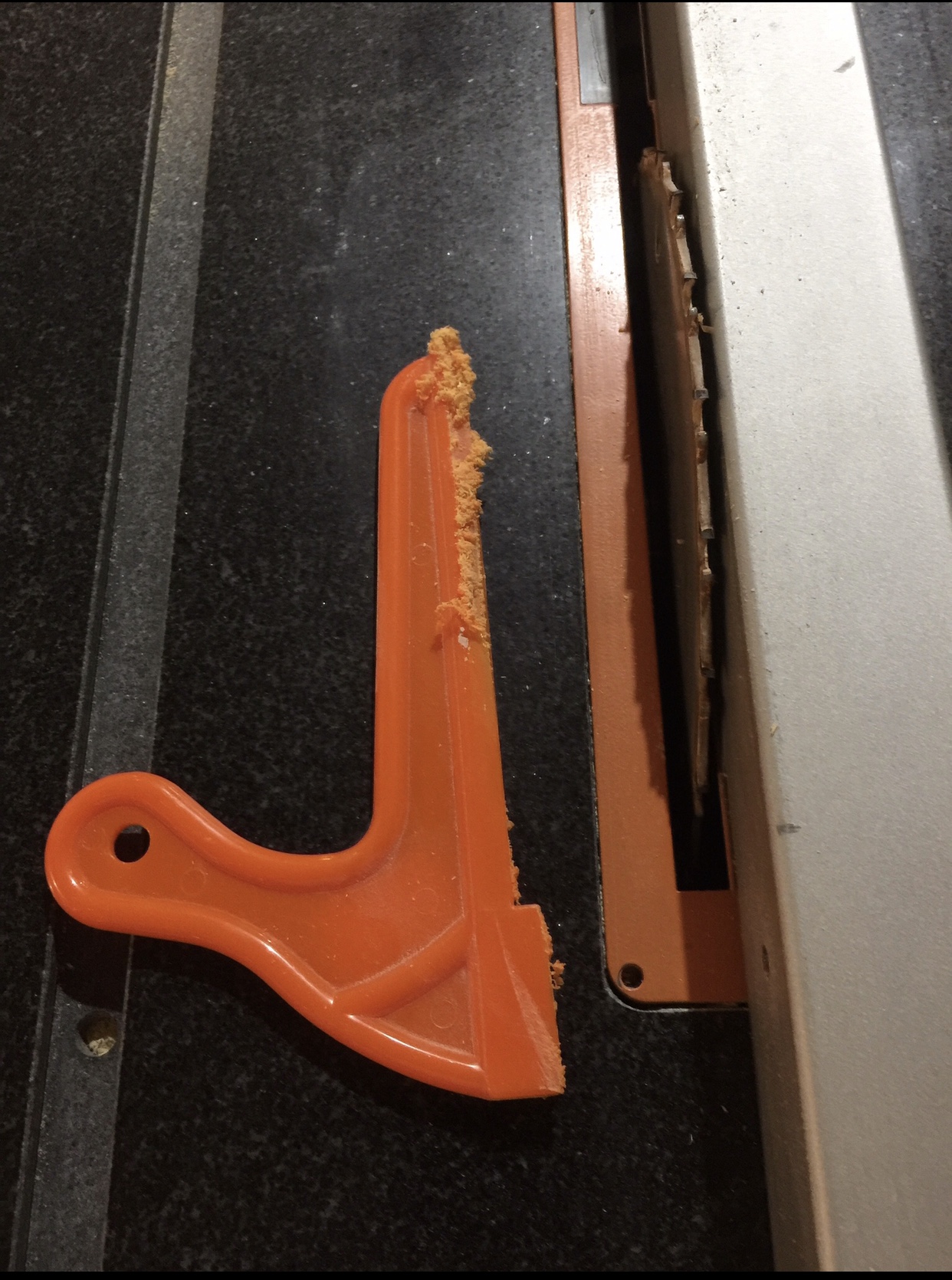 What's not obvious in this picture, is that I had just been ripping a couple of pieces of very thin stock. One of those quick tasks that just require a second.
Thankfully, the plastic push stick was the only casualty. Coming from a "Safety is Paramount" culture, this was still an "UNSAT" overall and not okay.
The kicker is: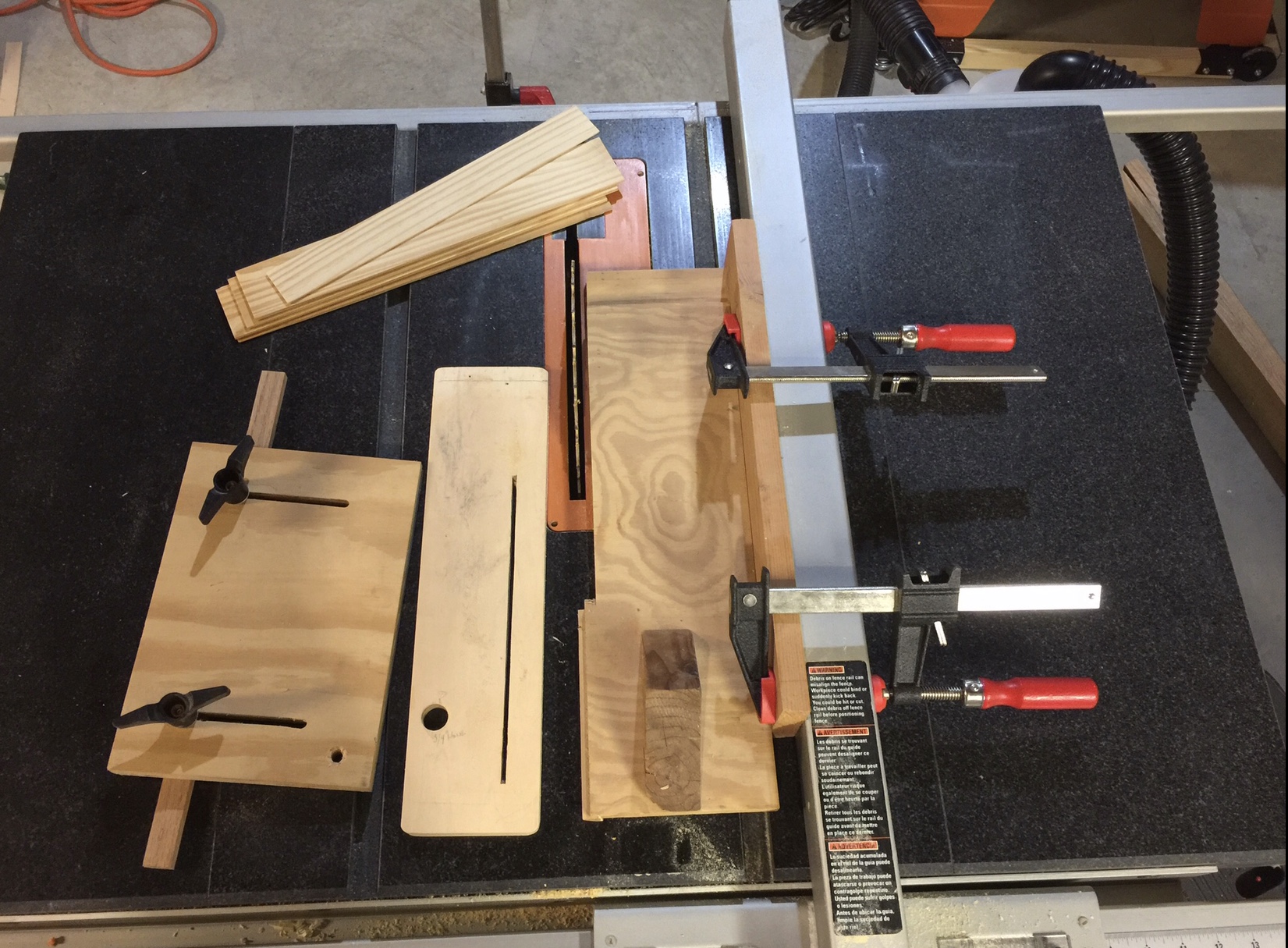 I already had everything that I needed to make ripping this thin stock a safer operation.
The next time I needed some thin stock, I used it all to rip the few pieces at the top of the photo.
BTW, I shot the photos a couple years back. Solely to remind me to be more careful.
Be Safe!