Cleaning up some stuff around the workshop. With covid in mind, small items will be shipped, the pipes will be a no contact pick up.
1. Miller's Falls No. 75 block plane. Good shape. Was razor sharp about a year ago....but I'm getting lazy. $25.
2. Metabo/Rohm 1/2" keyless chuck, all metal and made in Germany. 12-20 thread. Bought for my Makita Subcompact, but it makes the drill too front heavy. Never used $30.
3. A Pair of Marking gauges, no names. $10.
4. A project german smoothing plane. $free sold.
5. Porter Cable/Rockwell 310 laminate trimmer. New bearings, base, collet. Comes with guide, wrenches, and a set of new brushes. The brushes in it are used but with lotsa meat. $120.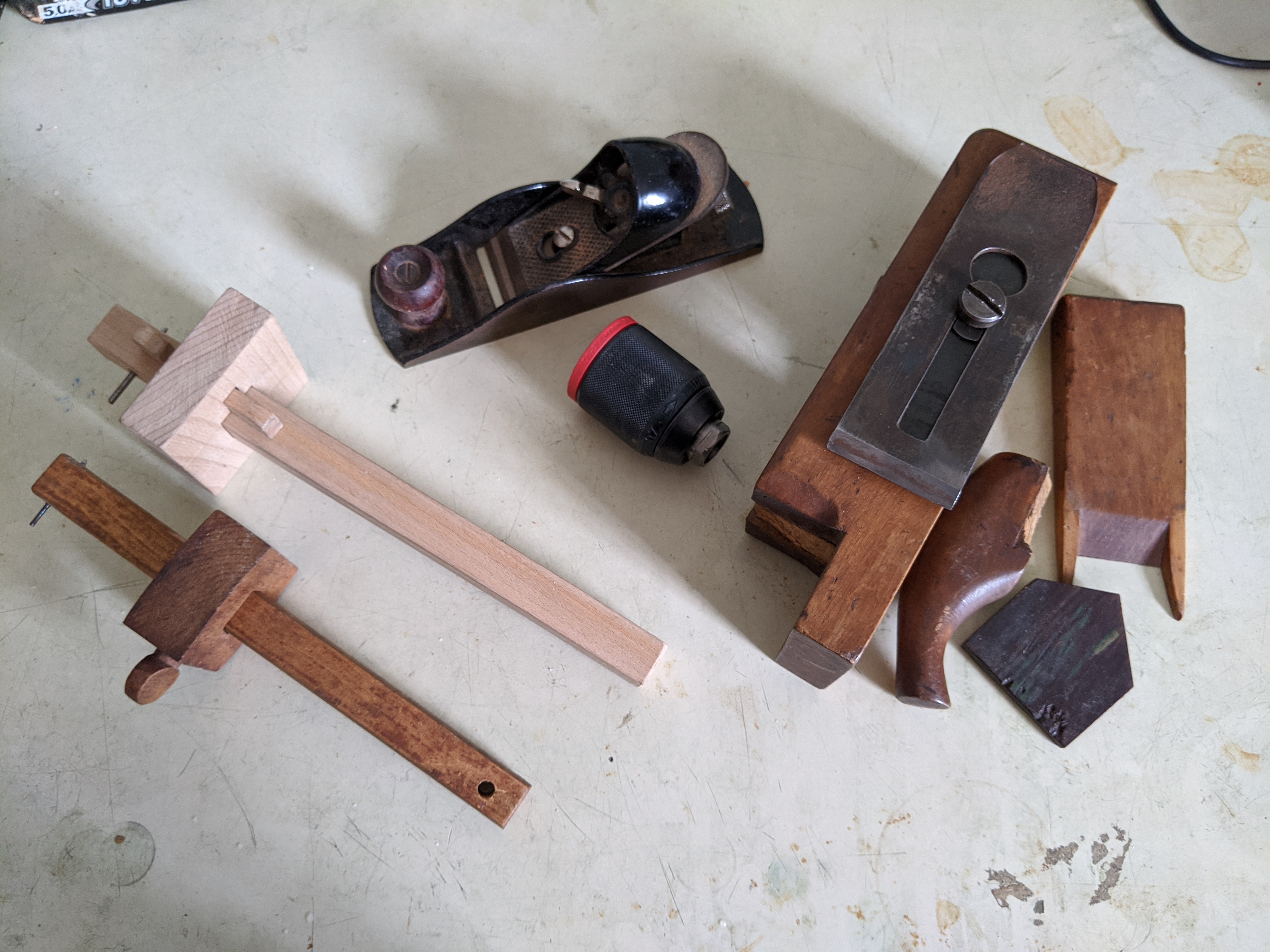 Last edited: