I have almost finished sanding my funky end table: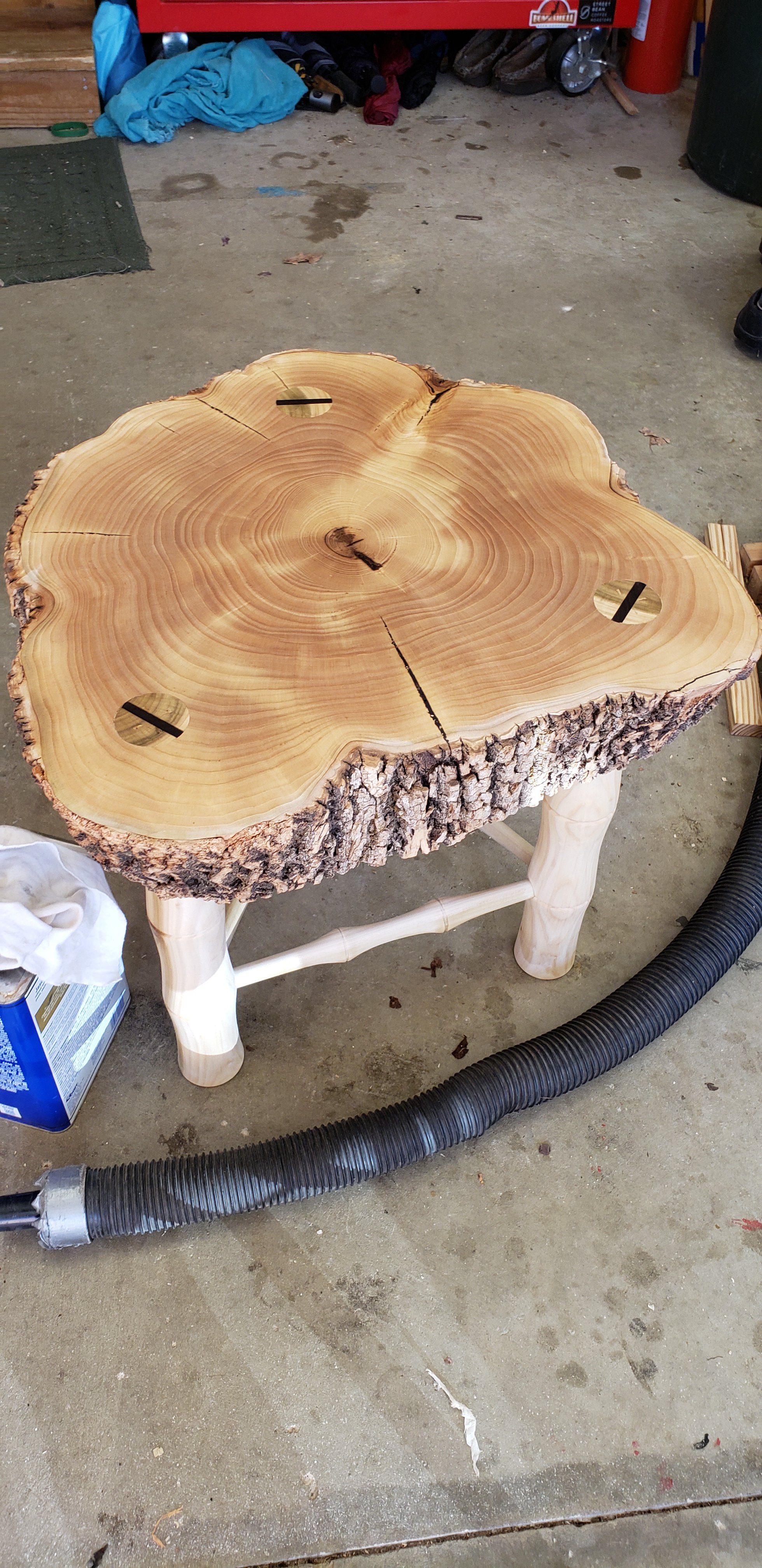 It will sit on my mostly covered front porch. When it is super windy some rain may splash in it. Also in some seasons I need to be careful to avoid mold as under the porch gets very little sun.
I have spent hours sanding the top to really emphasize the grain. I typically go for a maloof style finish for furniture but this is my first piece that will have any weather exposure.
Any suggestions?
Thanks!
Salem