Tough to know where to post this, but I put it in Safety & Health.
My shop is a 2-story garage about 50-60 feet behind our house. I've tried a couple of different options for communications between the two over the years. Nothing wireless really worked very well. I've tried CB radios. Worked, but carrying a radio between rooms in the house wasn't good and everyone can hear your business. Wife hated it. Wireless phones weren't reliable and SWMBO didn't like that either. Nothing that had to be carried around was acceptable to SWMBO. I finally stumbled across a wireless,
full duplex multi unit intercom on Amazon
.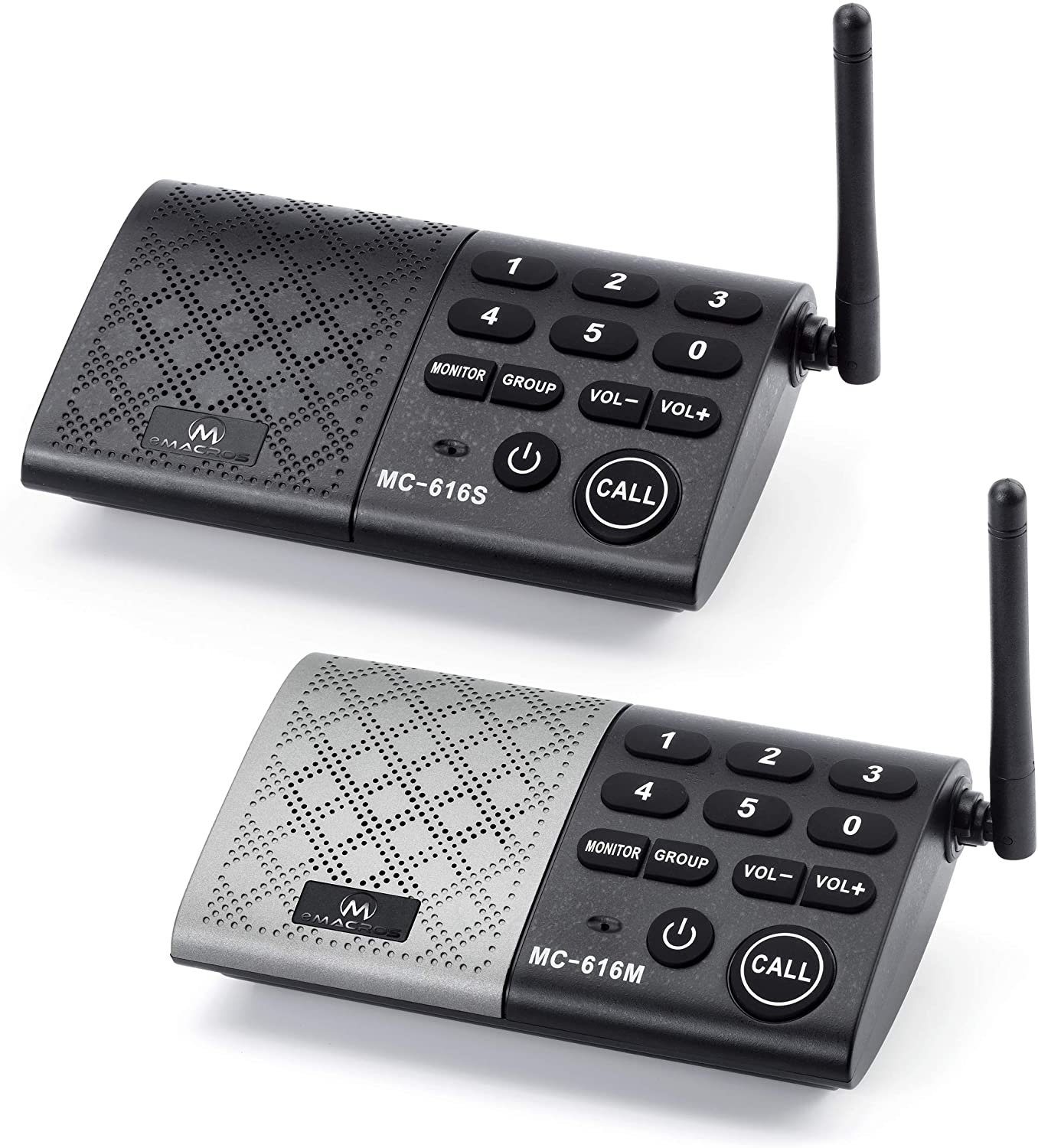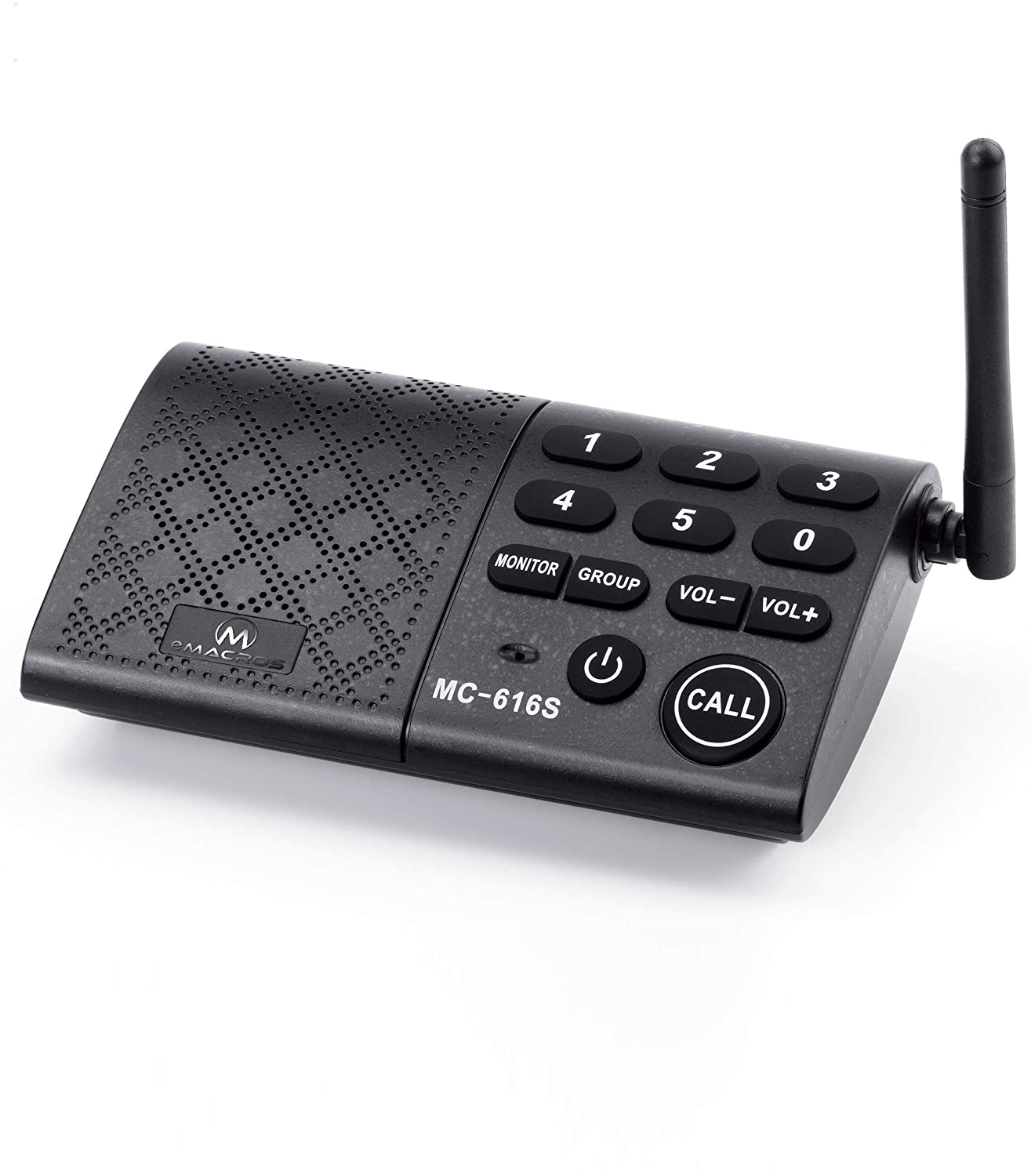 It consists of one master and up to 5 slaves. You can buy it as packages with up to 3 slaves and order individual slaves as well. Each unit can communicate with all other units individually or as a group. The only difference between a slave and a master is that the master is used for configuring (a simple button sequence) the slave's number, 1-5. The next unassigned number is used automatically when doing the configuration.
There is also another brand, HOSMART, that looks the same and units from both brands can work together. I originally ordered a single HOSMART slave and master to test with. Then couldn't get 2 additional HOSMART slaves shipped in a timely manner. I asked the eMACROS vendor about compatibility since they look identical except for markings and was assured they were they same unit under the paint. I ordered two eMACROS slaves (Amazon) and got those in 2 days.
Today I received and configured the 2 eMACROS slaves and put one in the shop. I just put it where I wanted it without regard for things like metal garage doors. It worked like a charm between the shop and SWMBO's sewing room in the far side of the house from the shop. Crystal clear audio without any signs of noise at all.
Full duplex means both sides can talk at the same time. I can handle push-to-talk just fine but SWMBO has never been able to understand that 1) she has to
push the button and hold it the whole time
she is talking, 2) she cannot start talking until after the button has been pushed and stayed pushed for a second or two to wake up the far end, 3) you don't let up on the button until
after
you have finished saying the last word, and finally 4) you
absolutely cannot interrupt the other end
by pushing your button while the other person is still talking; the other side won't hear you at all.
These units are full duplex with no push to talk. You just hit the call button to answer and talk hands free. If you are not sure which unit is where the other person is then you can call all the units as a group call and the other person just answers wherever they are.
The units can have battery backup via an 18650 rechargeable battery. The units will keep the battery charged. I used a separate charger to charge up the new batteries and cannot say how quick the units can charge an empty battery.
They units have a monitor function as well. If you are in the shop but need to be able to monitor someone in the house, maybe for health reasons, these units will do that. If you are in the shop and need help, and can reach the unit of course, then this system is what you need. I have heard a rumor that there is a panic device for these but so far I haven't been able to confirm or deny the truth of that.
They are supposed work up to 1000 feet but I have NOT test the real world range yet. They work great for my use between my shop and house. I have the master unit by my PC in the ham shack, a slave in SWMBO's sewing room, a slave in the kitchen and the third slave in the shop. One could argue that the Master should be in SWMBO's sewing room I guess.
Bottom, line is these are quality units that just work.