Why did i do this: I hate having to setup straight edges to cut dadoes or dovetails slots or cross cut. i find it finicky and inaccurate.
If you have done any casework, from a small box with drawers to a chest of drawers, you probably considering sliding dovetails. by housed, i mean there is a shoulder. There are a couple reasons to do this:
1. extra glue surface
2. cool look
3. ease of alignment
here is an example.
It first starts by cutting dados in the case sides where you want the shelves or drawer dividers. if your case sides are cross cut square then however you choose (even setting up some sort of straight edge), it should work out alright. i prefer to use a table saw fence and my dado stack. next i want to cut the dovetail part of the joint. All of my project parts were milled together including the secondary wood i used for internal parts. I took real care to get this dado width exactly to match those parts.
i create a mortise or slot jig as we've all done before, cutting some scrap ply into 3 strips, then sizing the middle strip to be the size of the mortise. In this case, i sized mine for a router bushing. I'm using a bushing because most dovetail bits don't have bearings.
make the jig longer than you think.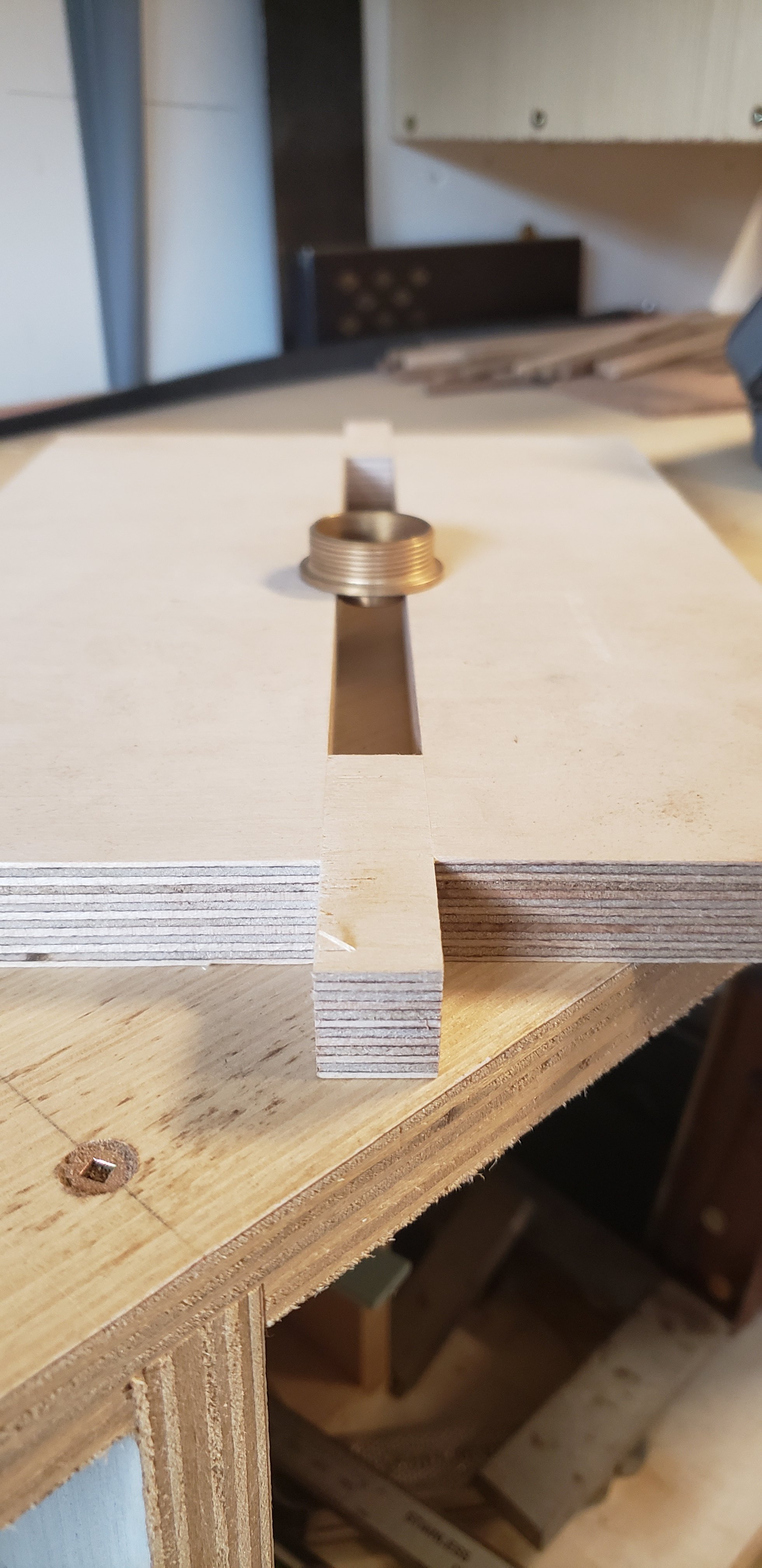 then i take a portion of that middle scrap and rabbet in on both sides creating a little tongue. This tongue needs to fit my case side dados exactly. as you can see below, it tongue doesn't need to be very deep.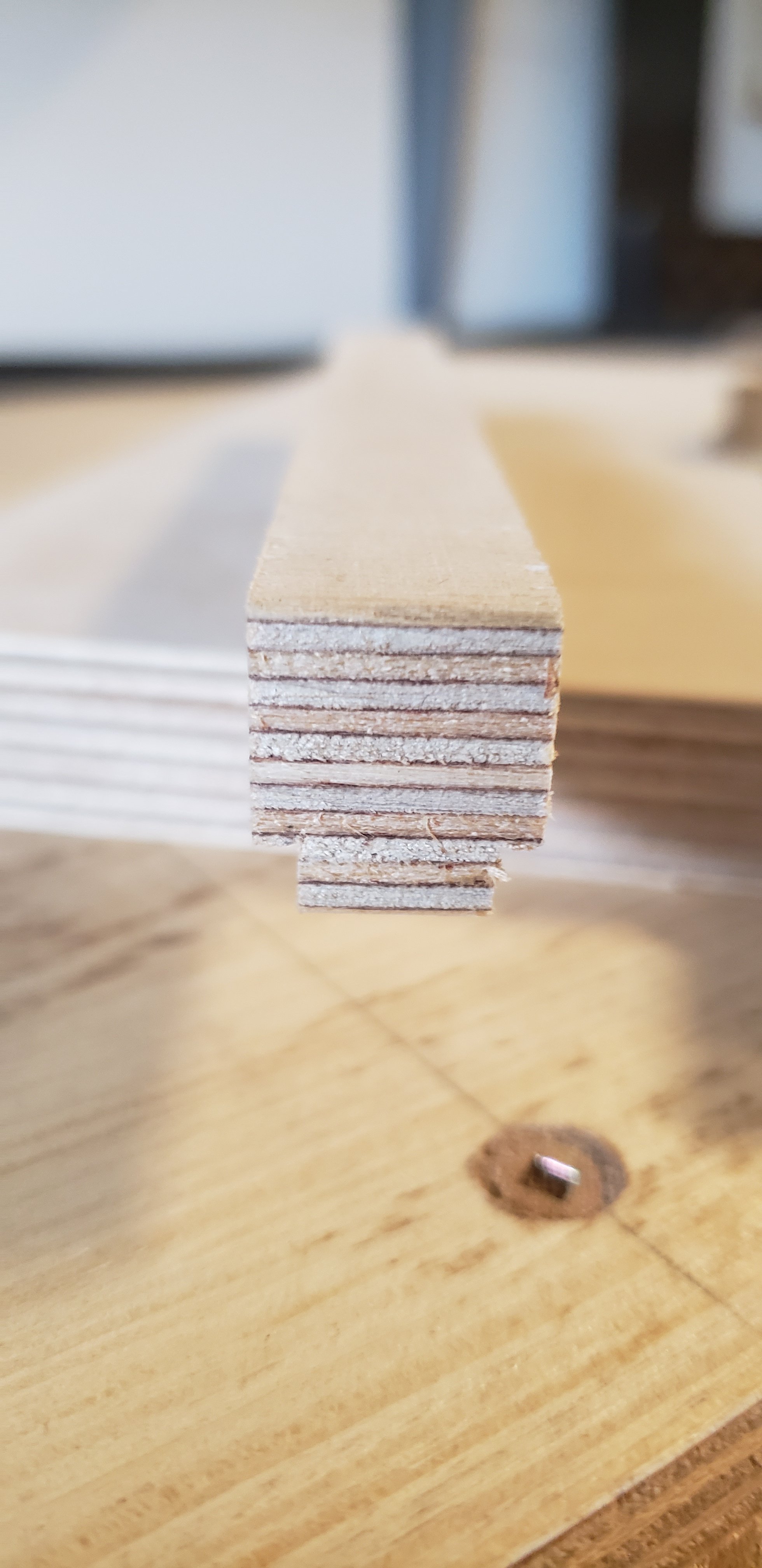 that tongue can then fit into the dado, perfectly centered. the top, thicker part then fits my mortise jib opening allowing me to place it snuggly over it. here is a picture of the underside of the jig.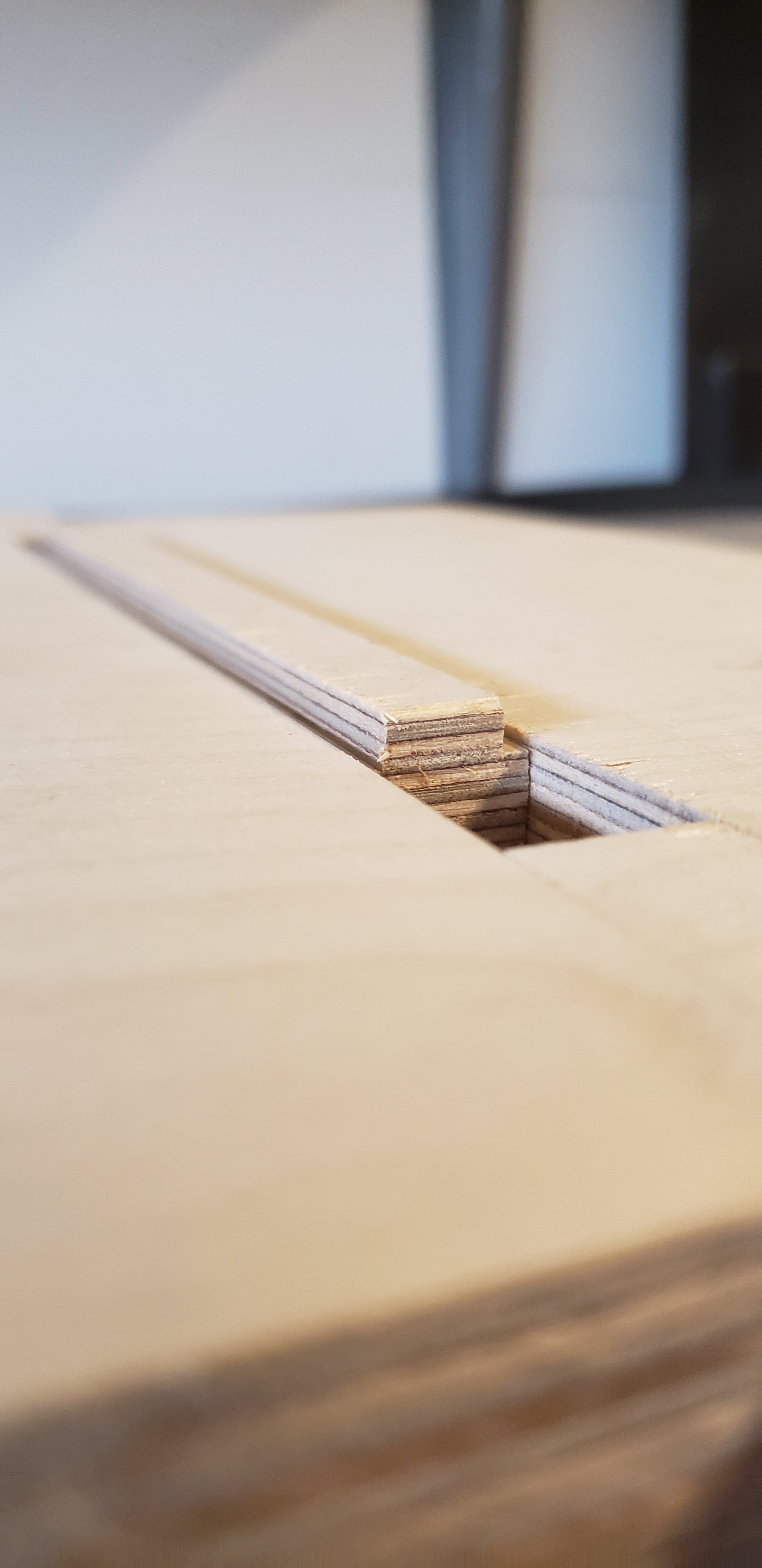 you could use a version of this to cut dovetail slots of any width.