Hi all - Have been working on this game table for my kids, our playroom upstairs, for a bit. This table went from initially being a simple build, with a plywood top, to much more in-depth, and I have been essentially building/designing on the fly. So, long story short, it is similar in nature to the WoodWhisperer game table where the top panels can be removed, to access a play surface/lego/puzzle area. So that leads to my question.....
QUESTION
- Initially I planned to just do a small thumb hole in the corner to lift the panel up, but I am trying to come up with something a bit more elegant, that doesn't detract from the tabletop. Marc Spagnula uses some type of pin that is pressed from the underside. I have thought about magnets of some type? I don't want it to be a seperate pice that can (will) get lost, though. Any ideas?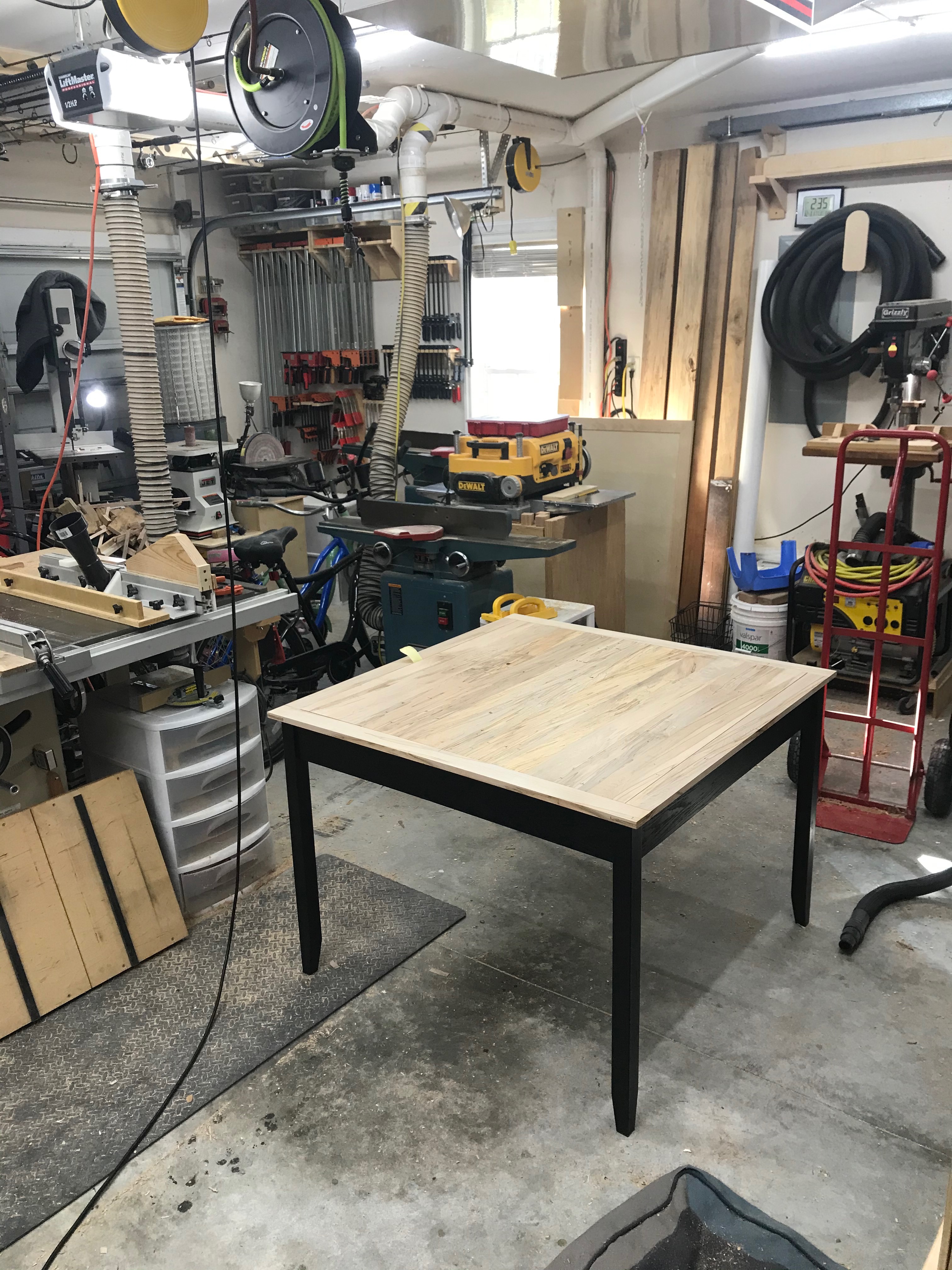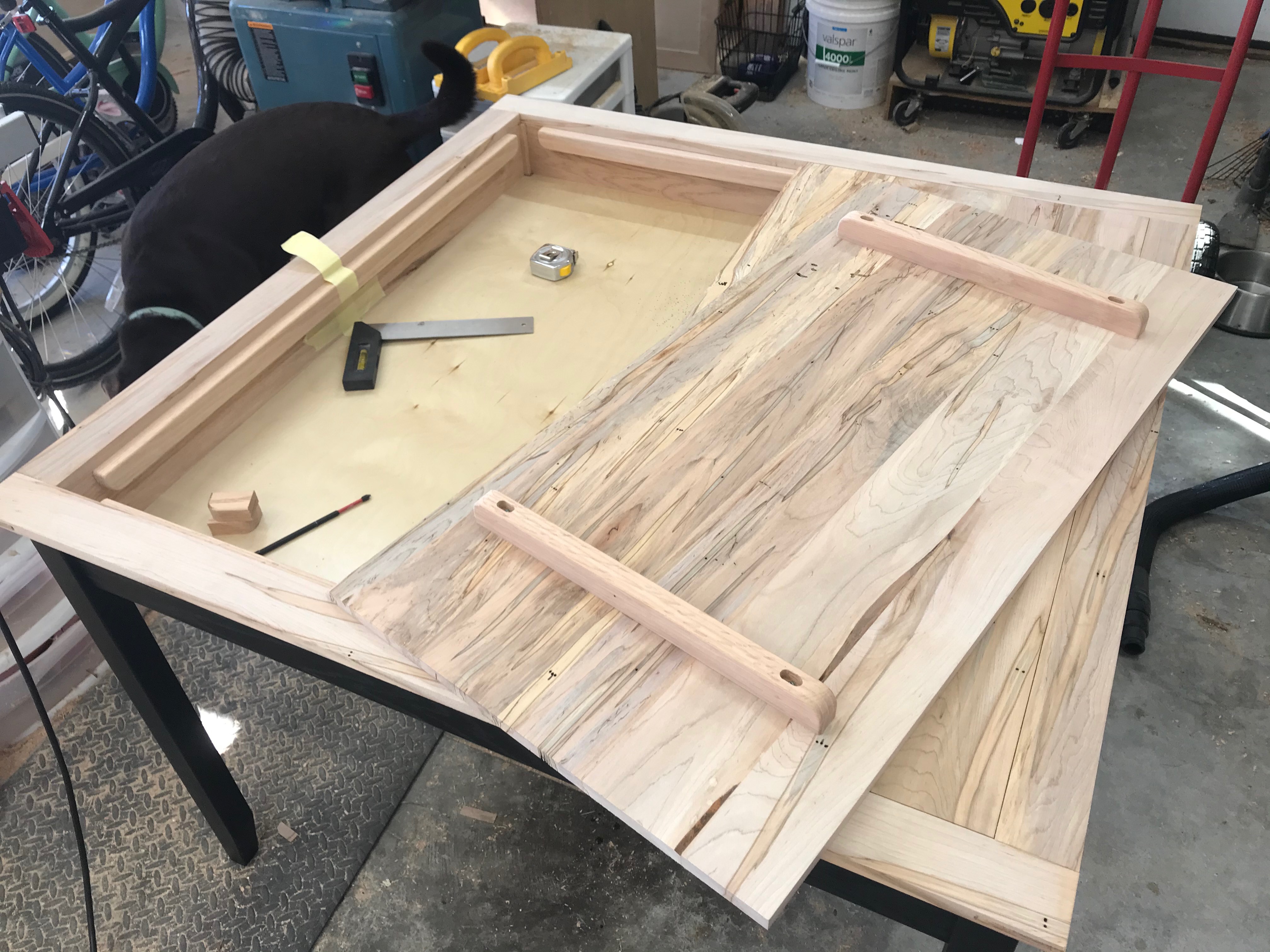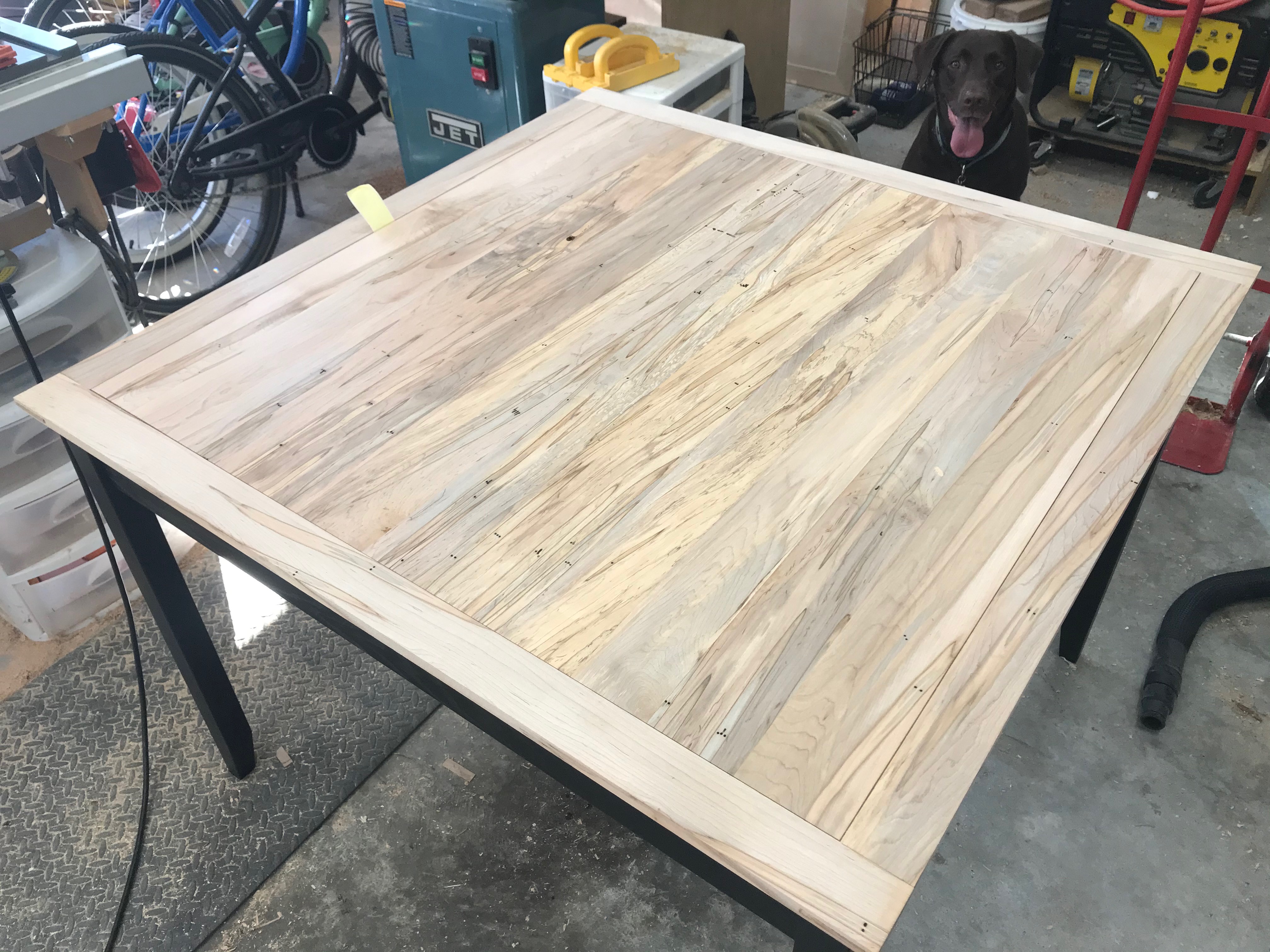 *Edit - Yes, right now, the panels look tight in the framed top, and I plan to monitor the movement over time. If I starts to get tight, I will hit the edge with a block plane a few times, until at its widest point, it's no longer tight. If that leaves gaps in the winter, so be it.
Last edited: