Well here's an up to date summary of life in the shop. Finishing the decks on each end has been a challenge. As you can see I chose to cut some curly maple veneer for the covers and split the piece with a strip of walnut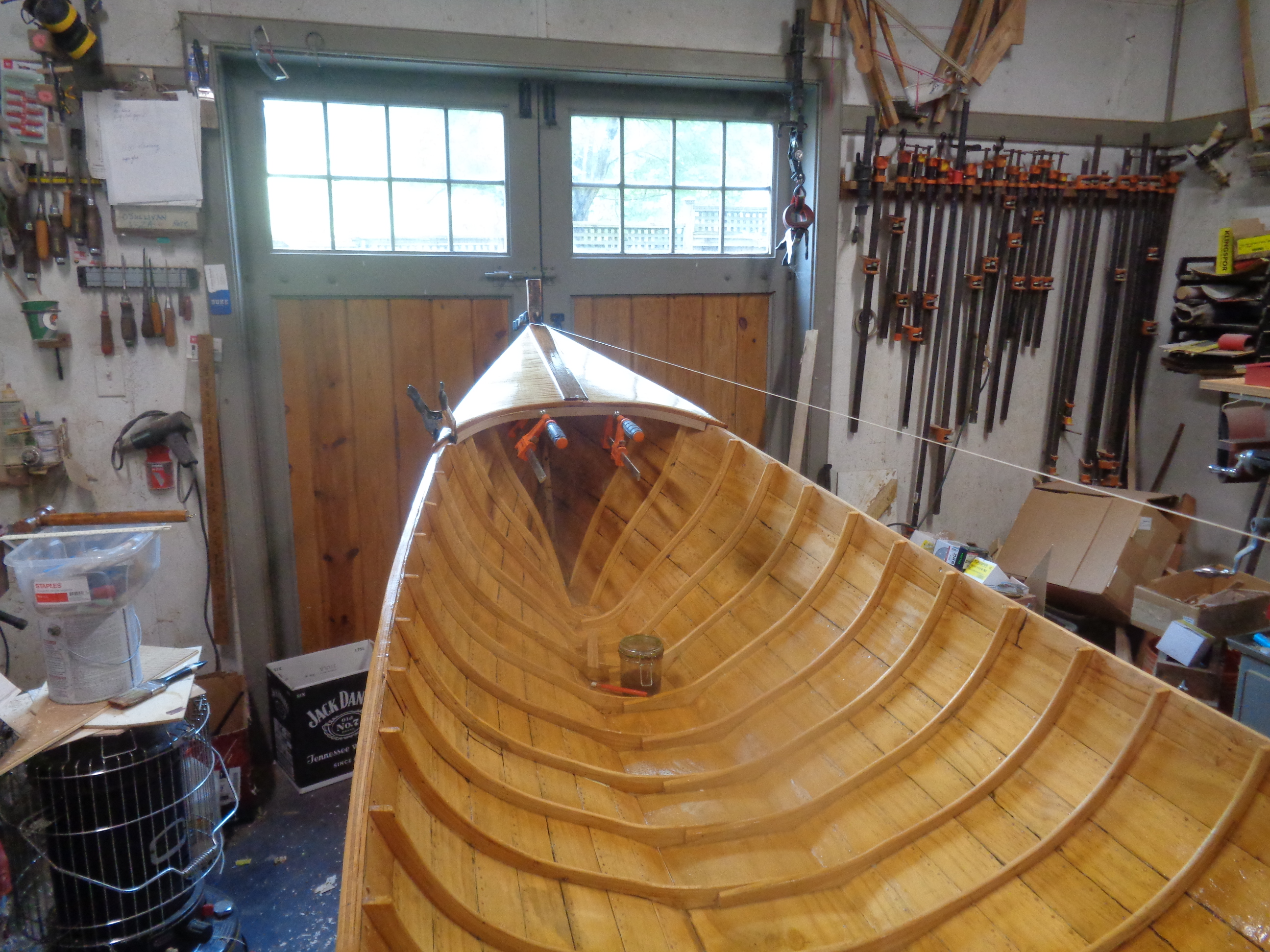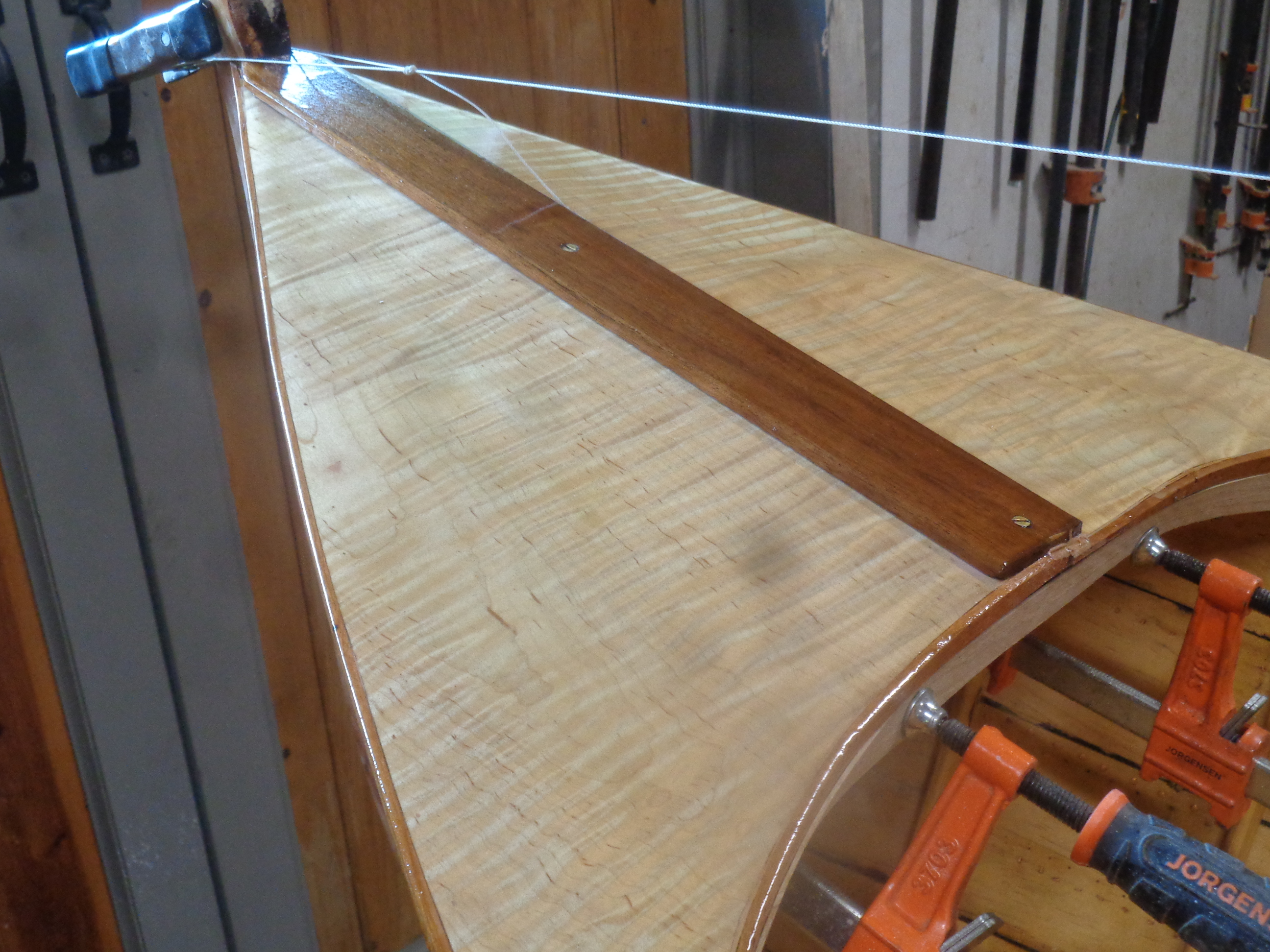 Here is the tool that Phil Soper loaned to me and my wife bought me one when she heard that I needed to do more sanding. Folks theres no part of woodworking I like less than sanding. Nuf said. Yes the small Festool sander is above the others and it is the right size to sand between the ribs
This is the step where you make a nice Carlin cover. In this case it is white oak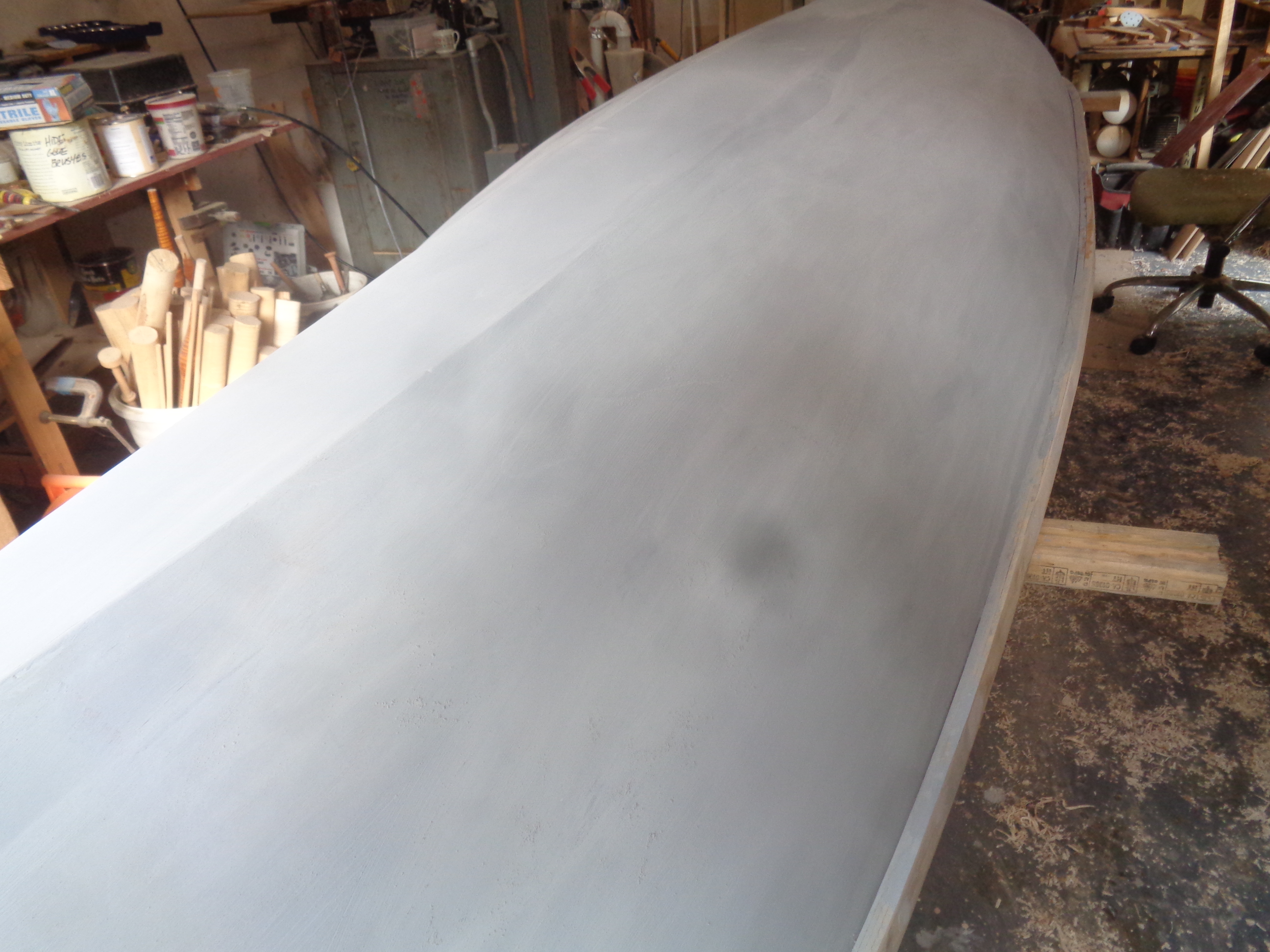 I read about someone else having trouble with poly urethane finish results- too many bubbles. I used a thick boat paint that is known for bubbles in the surface. How to work around it ? Roll a thin coat and then "tip it" with a china bristle brush. NO bubbles to be found and a nice even thickness coat.
Well maybe you spray gun guys can do better but remember the paint is very thick and it will run down the side if its too thin. Back to my days of rolling and tipping.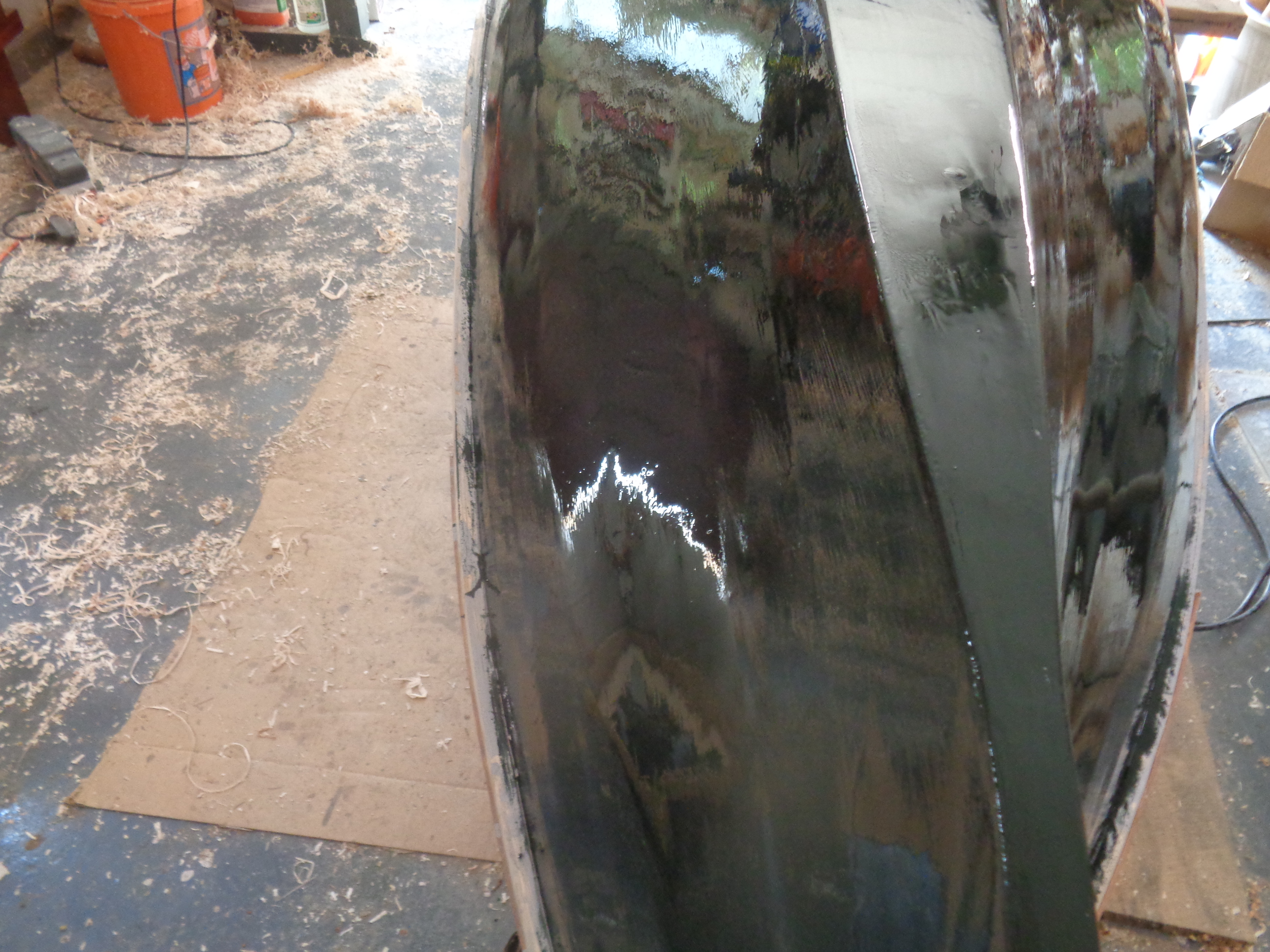 Still haven't decided on the gunnales yet. TBD. Today's effort: finishing up on the oars for this boat.